Within a few years, Blackstrap went from another Bend outdoor startup to being one of the essential—and most popular—pieces of equipment on the mountain.
It seems you can't get on a chairlift these days without seeing at least one of the colorful Blackstrap balaclavas cinched under a helmet. Indeed, the facemask/headcover is to the mountain what the Hydro Flask water bottle is to the hiking trail—essential equipment.
Coming off an epic winter that saw more than 600 inches of snowfall locally, Blackstrap is hitting its stride. The company is now taking its winning winter formula beyond the ski hill with a line of river-oriented gear, though Jim Sanco, Blackstrap's brand manager, admits that the company's employees are still glued to the snow reports throughout the winter season.
Blackstrap released its spring and summer line in 2015 with a line of lighter-weight facemasks aimed at anglers but suitable for anyone who spends time on the water or is exposed to sun for prolonged periods. Sanco said it's more of an insurance policy than a change in business philosophy.
"You have those unforeseens, whether it's a bad winter or a really good winter—it could go either way," said Sanco. "If it snows and it's cold, we're all geniuses, everyone rejoice. But then you have a bad winter … You get that fluctuation when you're in an industry that's bound by the weather."
Recently, the company released a line of gloves for steelhead anglers to protect their hands when they are stripping fishing line, bringing consistent year-round business into the company.
One thing that hasn't changed is Blackstrap's commitment to an entirely domestic production process—from milling fabrics and printing custom facemasks to quality control and shipping. It's a point of pride for the company that has managed to grow at a steady rate without losing sight of its original mission.
"Our end product is still really where we started," said Sanco. "We've never had this massive influx of capital to do whatever we want. We've had to be very strategic about all these things."
Like others in the industry, Sanco, 32, came to Bend for the mountains. He met Blackstrap founder, Abe Shehadeh, also 32, through mutual friends, and decided to join him, building the business from Shehadeh's Sunriver home. (Though Shehadeh is the founder, he prefers to stay behind the scenes.)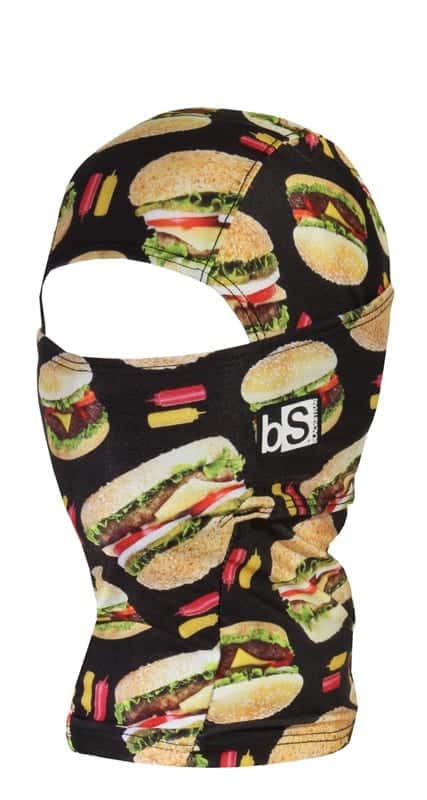 Blackstrap has remained a small business, with only ten full-time employees (nine men and one woman) who work in the office and warehouse. Sanco describes Blackstrap's marketing efforts as "guerilla" and credits the widespread success of Blackstrap to its attention to detail in the product, in addition to personal relationships built with resorts and retailers throughout the country.
Blackstrap is currently sold in more than 500 retail locations nationwide. In the 2016-2017 winter season, Blackstrap became the fifth-bestselling facemask in the United States, according to Snowsports Industries of America. "It might be cheaper [to outsource], but we would be going batshit crazy not knowing what's going on everyday with all that stuff," said Sanco.
At Powder House Ski & Snowboard in Bend, owner Shanda McGee said that Blackstrap has developed a cult following, with everyone from construction workers to athletes buying the product.
"It's a great technical product without being out of reach," she said. She estimates that the ski shop easily sells about one thousand Blackstrap products each winter.
McGee said that working with the team is easy, too. "They're just a great group of guys," she said. "Their passion is what makes it fun, too. They're out on the mountain; they're talking to people; they support the community."