Mother's Day is just around the corner, and Central Oregon is brimming with exciting ways to celebrate and show your appreciation for the special women in your life. From mouthwatering brunch experiences to outdoor adventures and artisan markets, there's something for every mom's taste and style. Here are some fun ways to celebrate Mother's Day in Central Oregon this year.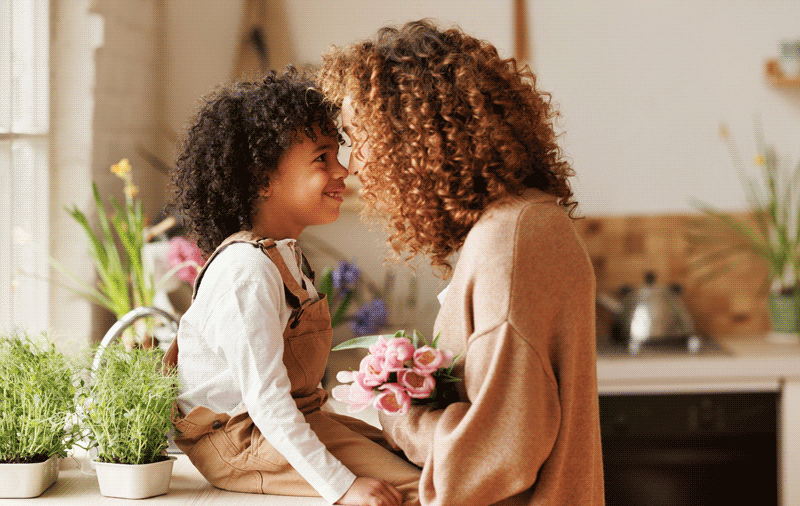 Best Bend Brunch 
Central Oregon boasts a vibrant culinary scene that knows how to do a show-stopping brunch, sure to please all the foodie moms out there. Check out some of the Mother's Day brunches happening around Central Oregon this Sunday. Be sure to check availability, reservations are required for all. 
On Saturday, make your way to Oregon Spirit Distillers for its Petals and Prosecco event, a Mother's Day cocktail and flower-arranging brunch that is the perfect activity for creative moms. Craft a dreamy flower arrangement using the provided materials, all while sipping on refreshing cocktails and savoring mouthwatering brunch bites. Take your creation home in a vase from the distillery's recycled limoncello bottles.
Enjoy a delectable Mother's Day Brunch Buffet on Sunday at Faith Hope & Charity Vineyards, surrounded by rolling vineyards and stunning views of the Three Sisters Mountains. Indulge in a feast catered by Cascade Catering Company, featuring chef-carved prime rib, honey-glazed ham, custom omelet station, French toast casserole, and a refreshing Bellini or Mimosa.
For an enchanting experience for the whole family to enjoy, head to the Mother's Day Brunch at Tetherow this Sunday. Delight your taste buds with smoked salmon and prime rib, explore the charcuterie selection, savor various breakfast buffets and indulge in delectable desserts. Adding to the enchantment, Sparkle Strands, a Bend-based company, will be on-site to sprinkle a touch of fairy magic into kids' hair and provide engaging arts and crafts activities.
Or treat mom to a throwback celebration at 10 Barrel Brewing's '80s-themed Mother's Day Brunch Bash on Sunday. Each ticket includes a glass of wine and grants you access to an all-you-can-eat breakfast buffet filled with delicious delights. As you enjoy your meal, groove to '80s tunes on the outdoor patio. Embrace the spirit of the era by dressing up in your best '80s-inspired outfit, and you might just be the lucky winner of some exciting raffle prizes.
Central Oregon Outdoor Adventures
If your mom is a nature enthusiast and loves the great outdoors, Central Oregon is the perfect destination to celebrate Mother's Day. With its stunning landscapes and abundance of outdoor activities, the area offers something for every adventurous spirit.
Take a leisurely springtime stroll along Central Oregon's picturesque hiking trails, immersing yourselves in the region's natural beauty. Explore the iconic Misery Ridge Trail at Smith Rock State Park, renowned for its dramatic cliffs and breathtaking views of the Crooked River.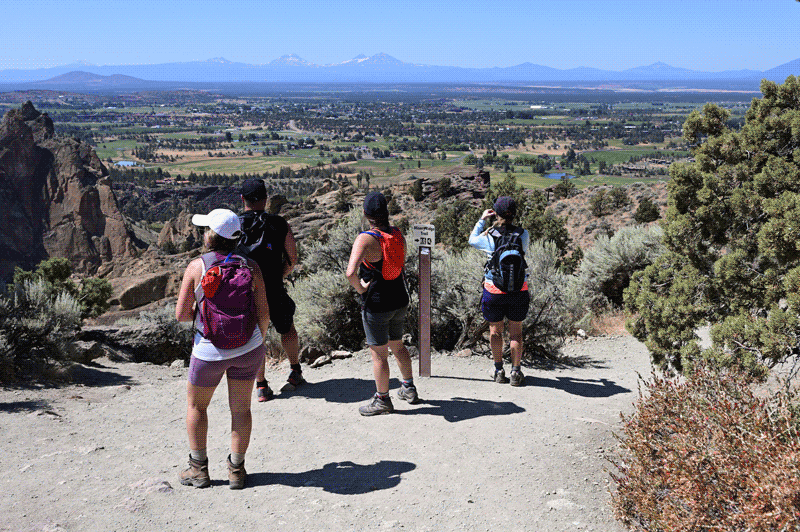 If temperatures are warm, opt for an aquatic adventure, embarking on a kayaking or paddle boarding excursion on the easily accessible waters of the Deschutes River. Paddle along with tranquil currents or through swifter whitewater surrounded by the beauty of the surrounding landscape. The river offers a variety of routes suitable for different skill levels, ensuring a memorable experience for both novice and experienced paddlers.
If cycling is more mom's style, rent bicycles and explore Central Oregon's scenic cycling routes. The region boasts a network of well-maintained trails that wind through picturesque forests, meadows, and alongside rushing rivers. Whether mom prefers leisurely rides or more challenging routes, Central Oregon has options to suit every preference.
Luckily for winter sports lovers, springtime skiing is still in full swing in Central Oregon. Hit the slopes with your mom and enjoy that fun springtime snow. After a day on the mountain, treat yourselves to some après-ski celebrations.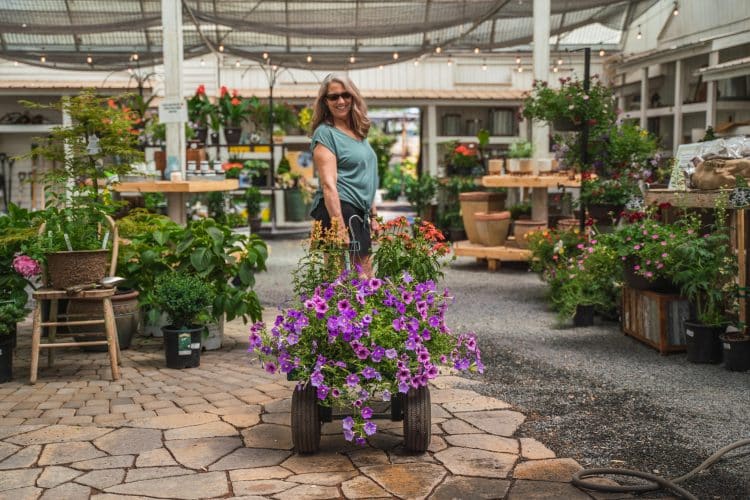 Artisan Markets and Gifts in Central Oregon
Discover the ultimate gift for mom or spend the afternoon strolling around with her at one of Central Oregon's enchanting artisan markets. Immerse yourself in the delightful atmosphere of the May Market at Roots & Rails Farm in Sisters, where local farms, talented artists and vintage treasures converge Friday and Saturday. Explore the diverse offerings, from farm-fresh produce to unique handcrafted creations, ensuring you'll find something exceptional to surprise and delight your mom.
Make sure to mark your calendar for the Mother's Day Weekend celebration at Schilling's Garden Market Saturday and Sunday. This vibrant event features live music, local food trucks offering delectable treats, refreshing cocktails to sip on and a diverse array of art vendors showcasing their talents. As the melodic tunes play, peruse vibrant displays, finding a perfect gift that reflects your mom's unique personality and style.
On Sunday, take Mom to the Second Sunday Market, presented by Gathered Wares and Articles of Thrift in Bend, to peruse various found vintage goods. This curated market showcases a selection of vintage clothing and charming home goods. Discover beautiful hidden gems that your mom will cherish.
Rest and Relax in Central Oregon 
Treat your mom to a day of pure relaxation and indulgence at one of Central Oregon's premier spa and wellness centers. Mom is sure to enjoy an afternoon at the Evoke Healing Space in Bend, the perfect destination for rejuvenation, where skilled therapists will provide a range of services such as massages and facials to melt away tension and restore balance.
Pamper your mom with one of the Mother's Day specials at Anjou Spa in Bend, offering treatments such as the soothing Mama Relax massage and the revitalizing Mother's Aqua Glow facial. If you're looking for a tranquil retreat, head to Shibui Spa at the Five Pine Lodge in Sisters, where nourishing treatments and a dip in the soaking pool await. 
For a natural healing experience, take your mom to Belknap Hot Springs, nestled in the breathtaking McKenzie River Valley. Indulge in its serene ambiance and unwind in the hot mineral pools surrounded by picturesque natural surroundings. 
---