It doesn't matter how old you are—eight, fifty or eighty-five—ice cream makes people happy. And when it comes to ice cream, everyone knows that homemade is best. Cool off this summer with our picks for classic and new flavors from Central Oregon's best local purveyors.
ADDY MAC'S
Follow your nose at the farmers' market in Northwest Crossing and chances are you'll end up at Addy Mac's with a freshly-made waffle cone in hand. Three years ago, Justin and Jessica Scott moved to Bend from Portland and started making homemade ice cream, incorporating hometown flavors with ingredients such as Silver Moon beer, Humm Kombucha and Backporch Coffee.
"There are so many great chefs and farmers in Central Oregon. The idea out of the gate was to collaborate," said Scott. "We wanted to take the stuff people love about Bend and put it in ice cream."
Purchasing an old dairy truck off of Craigslist, the couple named their new company after their daughters, Addison and MacKenzie, and started scooping at farmers' markets and events around town. Memorial Day through Labor Day, find their second truck parked at the Pine Shed. Try their newest flavor, "PBR"—aka peanut butter cup with Ritz crumble.
---
BONTÀ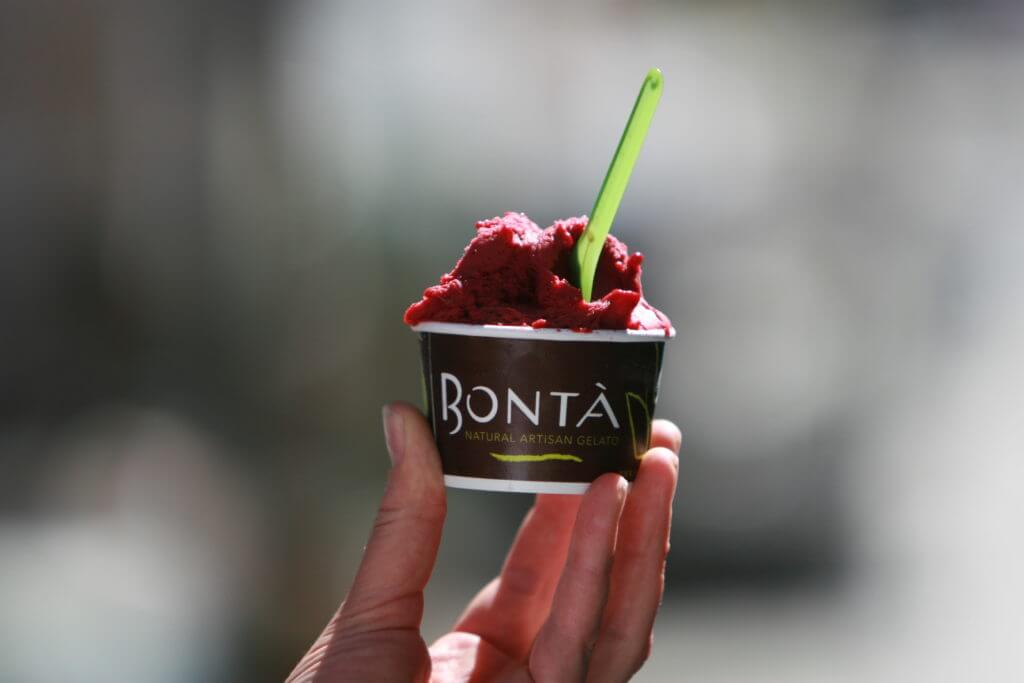 Ten years ago, Juli and Jeff Labhart took a trip around the world and came back with a good taste in their mouth.
"We'd had gelato before but this was knock-your-socks-off gelato," said Juli. "As we were travelling, the word 'goodness' just kept coming to me—what's good, what's real and wholesome. That's how we should eat."
The couple came home, took creamery courses and in 2011, Bontà was born. Meaning "goodness" in Italian, the company sold out on their first day at the Bite of Bend. Now they keep plenty in stock, serving eighteen flavors at their downtown scoop shop—as well as custom flavors for restaurants around town.
According to Juli, Bontà's flavors are inspired by everything, from smells to things she ate or customer suggestions. This summer, she recommends anything with fresh fruit. Get a little taste of Americana on Fourth of July with strawberry rhubarb or try the strawberry lemon basil that "tastes like summertime."
---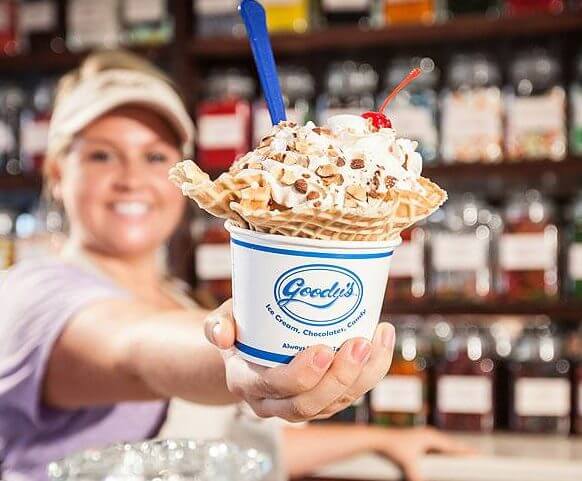 GOODY'S CHOCOLATES
Originally known for its fine chocolates, Goody's started churning its own ice cream in Sunriver in 1984 and now scoops out of three shops in Bend, with additional branches in Eugene and Idaho. Made in-store until 2007, Goody's ice cream now comes from the company's local factory to keep up with popular demand.
"Our ice cream is made with sixteen percent buttercream, so it's very rich," said co-owner Jvon Danforth. "The quality chocolate and ice cream—made right here in Bend—and the nostalgic setting keep people coming back."
This summer, Bendites can try one of sixteen flavors at the downtown store. Flavors include best-seller Oreo cookie and new flavors, such as butter brickle and "Oh No You Didn't," a caramel-based combo with coconut, chocolate chips and butterscotch chips, all drizzled with hot fudge. 
---
ROCKHARD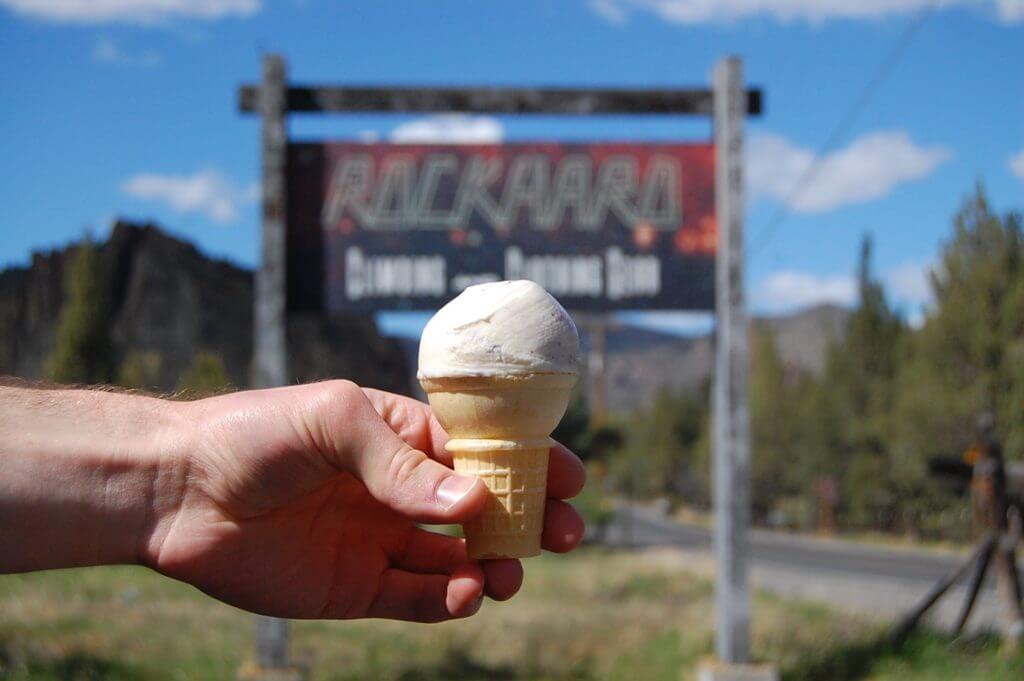 When visiting Smith Rock State Park this summer, don't forget to bring ice cream money. For many climbers and families, the promise of huckleberry ice cream on the way out of the park has become part of the Smith Rock ritual, but be prepared—Rockhard's antique manual registers only take cash.
Owner Collin Day said that the store has been scooping huckleberry ice cream since his parents started it in 1966, back when it was still known as Juniper Junction.
In the 1980s, the store had a full soda fountain, but was most famous for its milkshakes. The park's soaring popularity (which has translated to a steady stream of business) convinced Day to pare the menu down to three classic flavors: chocolate, mountain blackberry and the best-seller, huckleberry.
---
SNOCAP
A Sisters staple since 1952, SnoCap owner Lacey Weeks said that the three secrets to the drive-in's success are tradition, curiosity and homemade ice cream.
"People who came as kids are now bringing their families," said Weeks, whose grandfather bought the SnoCap in 1978 and who grew up helping at the restaurant. She worked the counter throughout her high school years and recalls  staying up late on summer nights to make ice cream with her grandfather.
"Newcomers see the long lines out the door when driving by and stop to check it out. It's simply iconic," Weeks said.
To accommodate long lines, the SnoCap churns out ice cream in three-gallon batches, using two vintage Taylor machines. The thirty-seven flavors include: Cascade blackberry, mint chocolate chip, German chocolate brownie and white chocolate raspberry cheesecake.
---
Enter to Win!
July is National Ice Cream Month and we're celebrating by giving away $10 gift cards from some of Central Oregon's best ice cream shops. Vote for your favorite local ice cream spot and
enter to win
.
Contest ends July 31st and winners will be notified by email.