In the dark about the best way to illuminate your home, particularly as days get shorter and nights come earlier? You are not alone.
Overlooked and frequently under powered, lighting may be one of the most under-appreciated facets of home design, particularly in Bend where the annual equivalent of ten months of sunshine relegates lighting to an afterthought.
Beyond looking for fixtures, architectural style can help hone the selection process. Many Central Oregon homes are arts-and-crafts or ranch designs, styles that have been supplanted recently by farmhouse modern and Northwest contemporary. Some lighting types work better than others based on home type, so start at the top before working down to details.
More than one hundred lighting manufacturers offer a myriad of styles and fixture types. For consumers that means that no matter your dwelling, there is an abundance of lighting selections.
"Most people come to us and are quickly overwhelmed," said Ammar Elkateb of Globe Lighting in Bend. "I've had people leave and then come back another day."
Devon Jero, who with her husband is building a new mountain modern home, used architecture and a Restoration Hardware catalog to narrow the choices when they visited Globe Lighting. "We walked into Globe with a Restoration Hardware catalog as inspiration and told Ammar we wanted clean simple lines and warm lighting," she said.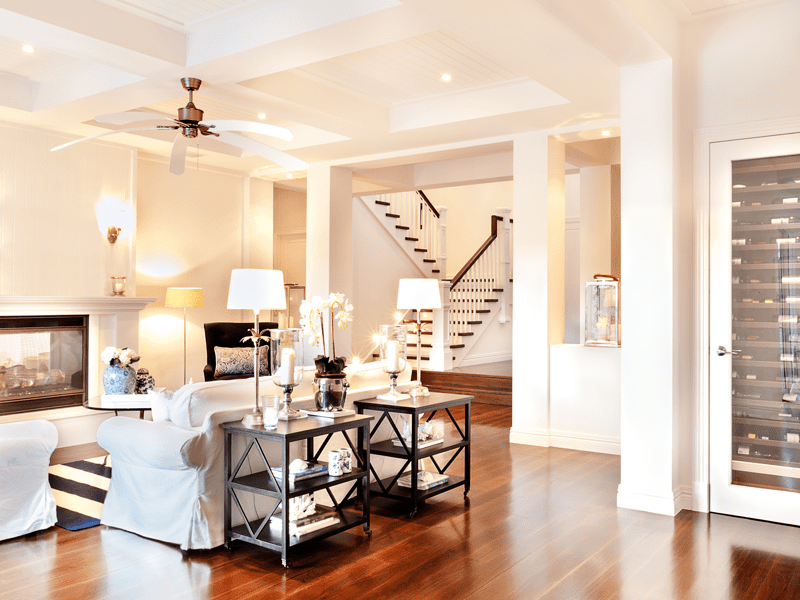 Doing a little homework in advance can smooth the process, but remain open to feedback. "The best thing people can do is look at magazines and catalogues, and sites like Pinterest to pick out the styles they like best," Brianna Galkin of Bend Lighting advises. "Then we can help them select what they need from there."
It is a smart strategy to have initial choices driven by style, yet the success of a lighting scheme rests on how well it performs the practical purpose of illumination.
And that according to both Elkateb and Galkin is where many people don't realize how much lighting they need. "This is really true in Central Oregon," said Galkin. "People really want to rely on natural light but that can only work for about half the year, and then only during daytime."
While decorating is an artform, there is also a science to lighting. In fact, illumination needs can be calculated in foot candles, or lumens, based on a room's function and square footage. Most plans rely on the concept of layered lighting: using a combination of overall, task and accent lighting to reach a room's requisite number of lumens.
"All the light sources need to support each other and work together," said Elkateb.
In a kitchen, for example, under-counter lighting, pendants and cans could be used to reach the required lumens. In a dining room, task lighting is not as important, and more emphasis could be given to a chandelier and accent lights.
While style and brightness and the mechanics of home electricity have not changed in decades, "smart lighting' has become really popular," said Elkateb, "and it will only become more popular as the prices come down."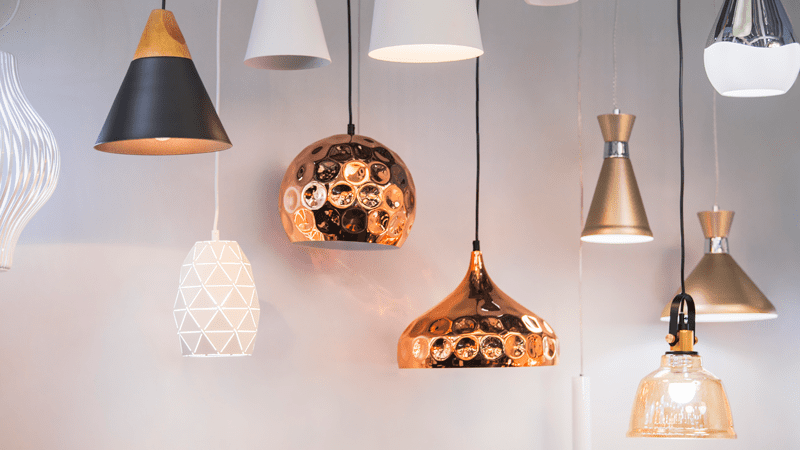 The beauty of smart outlets and switches is that any lamp or light can be Bluetooth or WiFi enabled and operated by a phone, tablet or home's virtual assistant (think Alexa or Siri). Better still, a whole home does not have to be rewired; you can have one smart outlet or decide to refit them all.
The original smartness, however, came from LED bulbs. Once disdained for their harsh light, they have evolved to now provide the warm and inviting light that many consumers prefer. LEDs also offers more design opportunities than traditional fixtures because they can be formed in designs ranging from a stylized Edison bulb to a twisted ribbon of light filaments suspended in a pendant. Far more efficient than an incandescent bulb, an LED can also last for decades—a real boon when it comes to lighting fixtures in a cathedral ceiling or in a ceiling fan.
"All the lights we chose are LEDS," said Devo. "It actually all went really easily. We knew what style we wanted, and Ammar found us the right fixtures with the right amount of light, and it was a lot cheaper than Restoration Hardware, too."
_______________________________________
Your guide to the back of the lightbulb box.
Color Rendering Index (CRI) How well a light reads a particular color when compared to ideal light. Look for 85 to 90 CRIs.
Kelvin It measures the color temperature of a light bulb and is seen by most people as warm or cool light. Typical ratings are 2000 to 3000 kelvins for soft white general light in living and dining areas and bedrooms, and 3100 to 4500 kelvins for bright white lights suitable to kitchen or work-area task lighting.
Lumens Measures the brightness level of a bulb. One lumen is equal to one-foot candle.
Watts How much energy the bulb consumes to produce its brightness. In the case of incandescent bulbs, the more energy a bulb consumed, the brighter it burned. This explains how a 60-watt incandescent bulb and a 9-watt LED bulb can have the same brightness.