From the top of the Hodag Chair, the Cascade peaks and alpine forests roll to the north, catching the last light of day in shades of pink. Your skis are lined up and you're ready to go. It's the last run of the day, so you better make it count, but it helps to know the fun is far from over. Just down the hill is the little cabin in the woods you rented to stay in tonight with your friends. Fire, food, conversation, a great night's sleep under dark and starry skies, followed by another full day of skiing to look forward to tomorrow.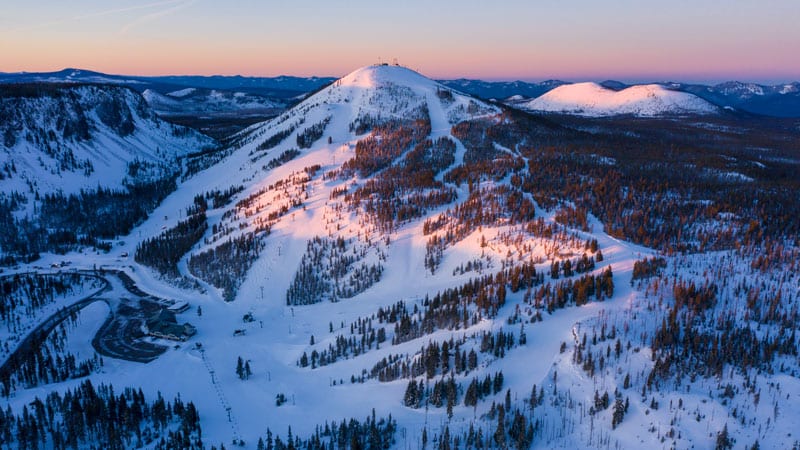 There is something about a weekend getaway that requires less than an hour's drive that feels like getting away with something. You're away from home and all of its responsibilities, but you've been spared the onerous travel of a longer drive or air travel. The trip goes by in a blink of an eye and the weekend starts earlier. Maybe, if you've planned well, your overnight destination puts you that much closer to the fun and adventure you seek.
That's the case with a retreat to the Sisters/Camp Sherman area for a ski weekend at Hoodoo. There are a number of terrific lodging options here in the woods at the base of the Cascades, and the snowy slopes and speedy lifts are just up the hill.
Hoodoo is one of Oregon's oldest ski areas, dating back to 1938. Perched atop Hoodoo Butte, a volcanic cinder cone on the top of the Santiam Pass, Hoodoo's five ski lifts sit on the northeast and northwest sides of the butte. Eight hundred acres of terrain, thirty-four runs and a terrain park with rails, tabletops and jumps provide plenty of options for skiers and boarders.
Hoodoo has the reputation of being a bit more family friendly, and affordable, than some of its Oregon ski area cousins—"cheaper, deeper and steeper," they like to say. The ski slopes are on a big, rounded butte, with lots of wide-open terrain. The backside of the hill boasts deep and challenging powder, the front side offers finely groomed runs. A major draw is the night skiing. Wednesday through Sunday nights, zoom down twenty-three lit runs until 9 p.m. There's nothing quite like skiing under a starry sky and a rising moon—another perk that's not available at every ski area in the West.
Not a skier? The Autobahn Tubing Park on adjacent Hayrick Butte will keep you speeding downhill all day. Hoodoo has plenty of Nordic skiing trails, too. There's no lodging here, though you can RV camp in the parking lot. Or, stay at one of these lodging destinations located just to the east.
Black Butte
Ranch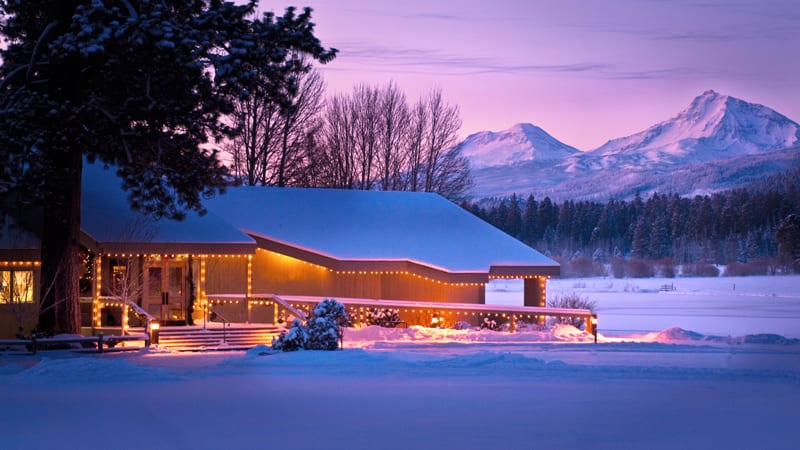 Fifty years old last year, Black Butte Ranch is a beloved year-round vacation destination for Pacific Northwest families. Come winter, it's a great basecamp for Hoodoo ski adventures. Located west of Sisters, BBR is a mere 13 miles from Hoodoo. Choose a ski lodging package wherein you stay two nights in a full-service accommodation and receive two lift tickets for free. Black Butte offers a wide array of lodging options from condos to large houses, several restaurants on site, and a spa and recreation center with a spacious hot tub for those post-ski soaks.
FivePine
Lodge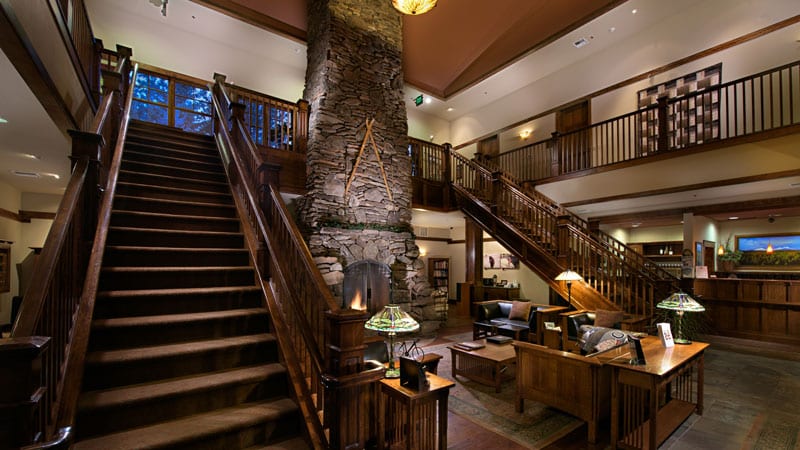 Sisters' luxury lodging getaway offers romantic cabins tucked in the forest, on a campus including a brewery, athletic club, movie theater, spa and restaurant. Stay at FivePine Lodge this winter two consecutive nights midweek (Sunday – Thursday) in any cabin or upper lodge suite and receive two adult lift tickets to Hoodoo. Twenty-two miles from Hoodoo, FivePine offers proximity to the slopes as well as all of the amenities of the town of Sisters, including dining, shopping and the chance to hit the famous Sisters Bakery before your day on the slopes.
Suttle
Lodge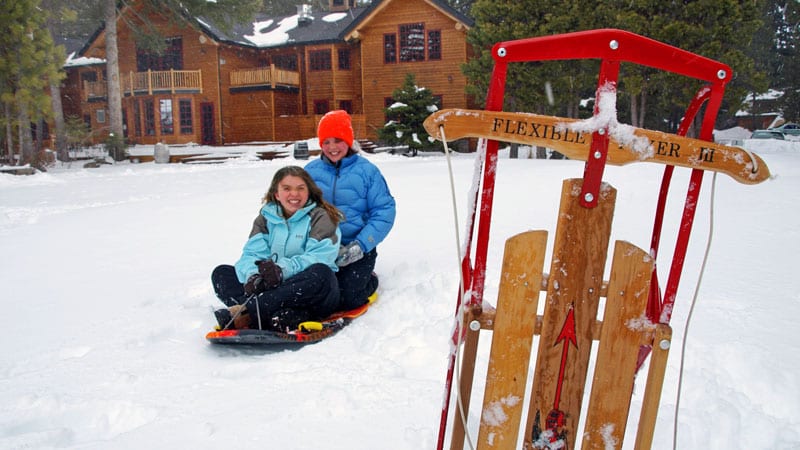 Suttle Lodge sits on scenic Suttle Lake at the base of the Cascade Range. The resort offers both deluxe and rustic cabin retreat experiences as well as dining and a bar onsite. Overnight ski and stay packages start at $99 and include one adult ski pass and one house-beverage voucher at their Skip Bar. Suttle Lake is just nine miles from Hoodoo—rise with the sun and reach the slopes first from this classic lodging destination.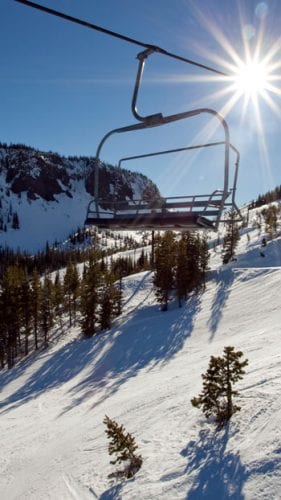 Lake Creek
Lodge
Lake Creek Lodge is a collection of cabins on a meandering creek under a canopy of trees in one of Oregon's coziest, old-time communities, Camp Sherman. Dine just a few minutes away in Camp Sherman or bring a feast to cook up in your own cabin, as each has a full kitchen. Located sixteen miles from Hoodoo, Lake Creek Lodge is a peaceful and quiet retreat after your day of skiing. Don't miss a game of foosball or pool in the lodge.