Sponsored Content
Jason Neel has seen many sides of the homebuilding industry since he first walked onto a Central Oregon construction site in 1991 to ask for a job. He's been a framer who worked his way up to a general contractor and was a partner in a homebuilding company developing subdivisions in the early 2000s. In the past decade, Neel has chosen to zero in his company's focus on fewer homes, built with the highest attention to detail and a start-to-finish process that often happens alongside future homeowners. Through his company, JD Neel Construction, Neel leverages his thirty years of experience working in the Central Oregon construction industry, passing along the benefits to clients.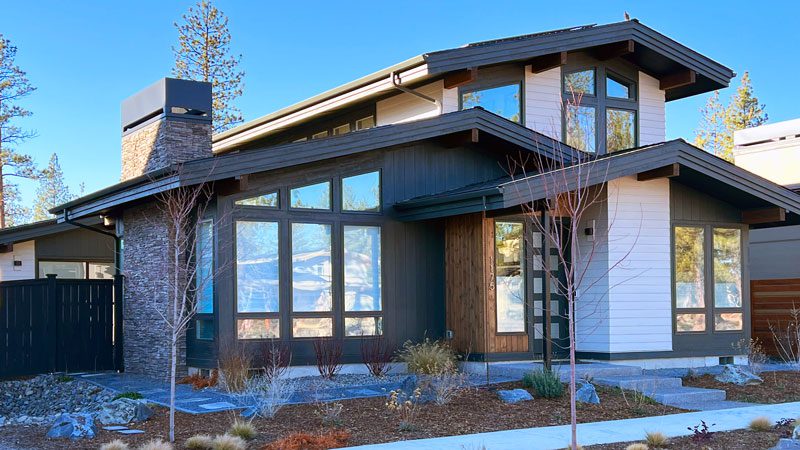 It starts with a conversation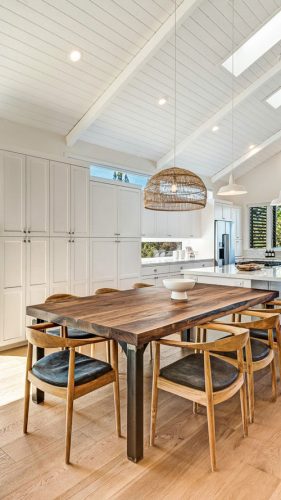 The process of building a new home with JD Neel Construction begins with an initial meeting between a prospective homeowner and the company. "It starts with a conversation," Neel said. The company works with designers and a realtor from the beginning to evaluate a site and plan a home that makes the most sense for the land. Together they consider ways to maximize views, sunlight and how the house will take shape on the lot. "We've been designing houses per lot," said Rob Davis, a broker with Harcourts The Garner Group. "We don't have a playbook, if you will. We take our designers out to the lot and talk about what we want to capture, whether it's views, the river or something else." As the home comes together, Neel and Davis work closely with the future homeowners to walk them through various selections for the home and ensure they stay within their budget. For speculative builds, the team starts with a plan they believe will appeal to the masses in terms of design and style. If a pre-sale happens before the home is finished, the new homeowner can weigh in on the finishing touches. Neel said that having worked in Central Oregon for so long means he and his team have built up relationships over the years with contractors, others in the industry and homeowners. "It's somewhat of a small circle," Neel said. "And we're still a small enough town where reputation and quality matters."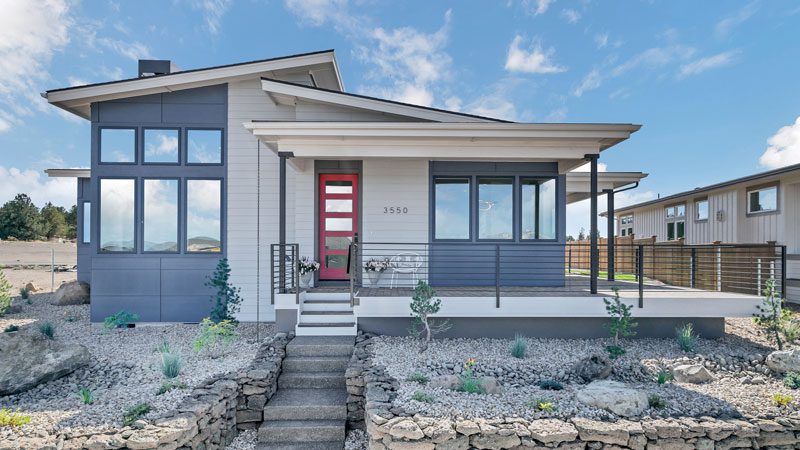 Developing Redtail Ridge
A lifelong resident of Central Oregon, Neel has watched firsthand as the region has changed and grown over the years, taking seriously his company's role in building quality homes that are part of the community. In the fall, JD Neel Construction was busy raising walls on multiple homes in the quickly developing Redtail Ridge subdivision on the southwest end of Redmond. Through a partnership with the developer, the company has built many of the homes in the subdivision, including the very first house in the neighborhood. "We built the first house out here, and we plan to build the last," Neel said. The neighborhood boasts gorgeous mountain views while being within close proximity to Redmond and just twenty minutes from downtown Bend. Many of the homes in the subdivision sell for upwards of $800,000 or more, with some offered for more than $900,000. "We're at the top of Redmond's price point, but it's been nonstop for sales out here," said Neel, chatting from his on-site office at a jobsite in Redtail Ridge in mid-October. "I think this is Redmond's finest neighborhood, from the mountain views to the quality of all the homes out here. We have a lot of interested buyers." Neel, who grew up in Redmond and still lives there, enjoys adding new high-quality homes to the market, even if he struggles a bit with watching Central Oregon grow so fast. "We love the little town that we grew up in and aren't going anywhere," he said. Neel said one thing he loves about his work is being able to visit a neighborhood years after completing a project and know that the homes his team built have helped to build a community. "I like being able to see your work when it's done, and come back five or ten years later and realize you've helped create whole streets and neighborhoods."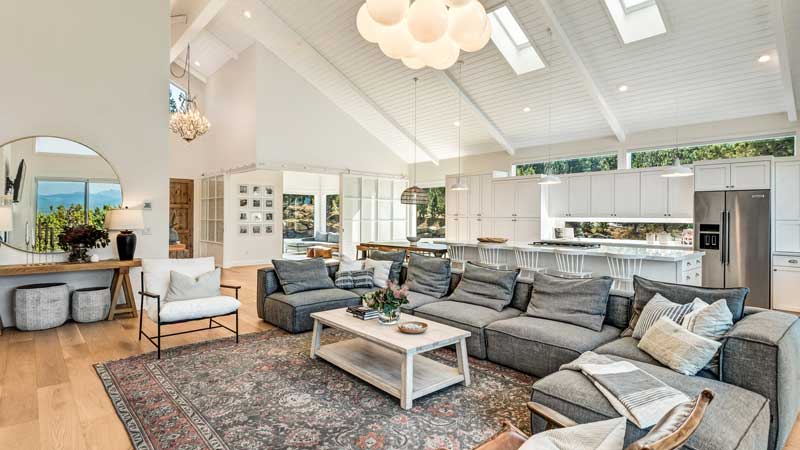 Venturing into Discovery West
Looking toward the future, JD Neel Construction plans to focus its efforts on building homes in the Discovery West neighborhood of northwest Bend, a new project from the developers of NorthWest Crossing. JD Neel Construction finished its first home in Discovery West in 2021, and is one of nineteen builders who will work in the new development. Neel is proud of how that first build turned out, earning an Energy Performance Score of 7 and helping the company earn the accolade of Earth Advantage Builder of the Month last summer. "We did a lot of cool modern technology in this house, and the buyers came along partway through the build process and were great to work with," Neel said. The company in October had already started three more homes in Discovery West with more on the way, aiming to build the homes to be energy efficient, with solar panels, adding Aerobarrier product after drywall to reduce any remaining air leaks in the home and other features. "We're definitely a lot more efficient than your average home being built today," Neel said. The company hopes to stay involved with Discovery West as the neighborhood is built out. "The project as a whole we're excited to be involved in, and we're hoping to be there for the duration of the project," Neel said. "Discovery West will be our main production area for a while, and then we'll see what comes from there."
Building community
What sets JD Neel Construction apart from other builders is the company's commitment to building relationships—whether that's between Neel and his staff, the company and other contractors or with the homeowners they serve. Neel directly employs a small staff of three or four employees, some of whom have been with him for more than twenty years. "I recognize that it takes a great support team to be successful," Neel said. When it comes to working with contractors, Neel does his best to partner with other local companies whenever possible. "We like to support local," he said. The staff at JD Neel Construction and their contractors work together to build relationships with future homeowners throughout the process of a home build. "I always want to make sure our buyers are getting what they want, for the best value," Neel said. After working with JD Neel Construction for the past seven years as a broker, Davis agreed that Neel's strength is his focused approach to each client and each project. "He's willing to sit down with the buyer, talk about what their needs are, what their likes and dislikes are, and then put it on paper and build it," Davis said. "Jason's attitude is very forthcoming. He wants the buyers to really be involved, which is nice, and refreshing."
JD Neel Construction, Inc.
 | 

541-508-8444 | jdneelconstruction.com | CCB#99866
This article and the full issue can be found in our digital edition here.