Photo by Lyndsey Dupuie
Editors Note: This article was originally published July, 2019
After six years on the pro tour, LGPA golf pro Katie Burnett puts down roots in Bend at Tetherow Golf Club.
For the past six years, Katie Burnett circumnavigated the globe thirty weeks a year playing professional golf.
A card-carrying member of the LPGA Tour and the Ladies European Tour, Burnett's career included three runner-up finishes, eight top-10s, and nearly a million dollars in total earnings.
In 2018, Burnett was growing weary of the exhausting travel and tournament schedule. When her wife, former Dutch national team golfer and now head coach Dewi Schreefel, suggested they relocate to Bend, Burnett, 29, decided to transition from pro golfer to golf pro. She landed at Tetherow Golf Club, where she now provides instruction to members and guests who want to improve their golf game.
The Georgia native was a stand-out softball player who at age 14 was attracting the attention of college recruiters.
"My dream was to play on the USA softball team," Burnett recalls. "Golf was just something to fill in the gap when I wasn't playing softball."
But when the sport was removed from the Summer Olympics in 2012, Burnett says her softball dreams "went out the window," and her focus shifted to golf.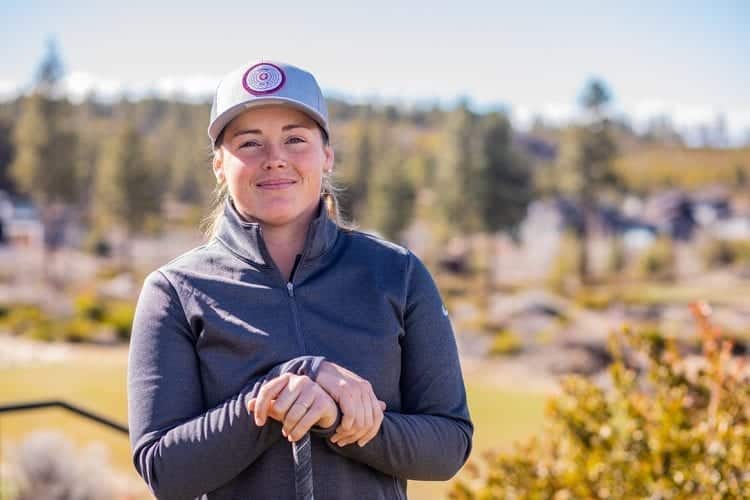 "I realized I was pretty good at golf, even though I didn't practice that much," Burnett says. "A friend of mine was playing at Stanford, and I would practice with her all the time when she was home. She helped me improve really fast."
Burnett would go on to play for the University of South Carolina, where she holds the all-time scoring record for the Gamecocks and was a two-time All-SEC Second Team selection and a Second-Team All American.
After making it through Qualifying School for both the LPGA and Ladies European tours, Burnett gained experience and success quickly, including a top-5 finish in her first tournament as a pro. Her career-best result occurred in 2016 at the LPGA Lotte Championship in Hawaii, where she led through three rounds going into championship Sunday. She lost by a stroke to a golfer who shot an extraordinary 8-under par that day.
"That was a great feeling," she recalls. "To know that I was good enough to win, but I just got a little unlucky that day."
While Burnett is largely retired from professional golf, you can catch her at her favorite event of the year, the Cambia Portland Classic, an LPGA event held Labor Day weekend at Portland's Columbia Edgewater.
For now, Burnett is happy to stay in one place and get to know all her new home has to offer.
"What I like most about Bend is that the community is really athletic and outdoorsy," she says. "There's golf, but also all these other sports. In Georgia, people who play golf, that's the only thing they do. At Tetherow, our golf members and guests are also really good skiers or mountain bikers. I love that about being here."