An avid runner and entrepreneur re-envisioned a common product that hadn't seen updates in decades.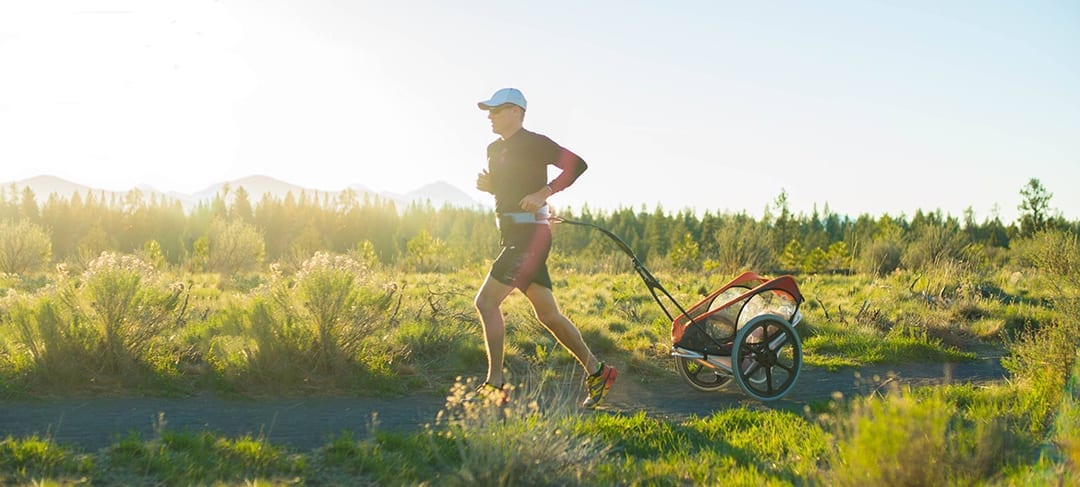 How do Bendites incorporate kids into their exercise routines? For runners, it used to be so-called jogging strollers. But those were heavy, awkward and hadn't seen innovation in decades. That is, until Will Warne had an idea.
In 2009, he fused a windsurfing harness, a toilet plunger, two deconstructed baby joggers and a web of PC pipe to create a hands-free stroller capable of towing a child. One morning, Warne took what he dubbed the KidRunner out for its first trial run with his six-month-old daughter in tow. The debut model, while shaky, demonstrated that hands-free kid strollers were not only practical, but superior to their push-operated counterparts.
Warne, 50, is a Los Angeles native who was working in "global retail logistics" at the time. "I started drawing on napkins like people do," said Warne of the product's origins.
After his initial Home Depot-sourced prototype, Warne took his idea to a do it yourself workshop in San Francisco, and then reached out to partners with industrial design and engineering experience hoping to streamline the design process.
"Running is a really dynamic motion, so in order to make running with something attached to you comfortable, we had to innovate," said Warne.
Local professional runner Max King was an early ambassador of the product.
"I've used it on easy runs and used it in the Bigfoot race," said King. "I've run with traditional strollers for a long time, and it was always a pain in the butt. It was a great new experience being able to run hands-free and biomechanically efficient."
Fueled by Bend's enthusiastic running community, KidRunner prototypes began to crop up around town, but the product got its first taste of national publicity on the popular entrepreneurship TV show Shark Tank in 2016. Although the company didn't receive an offer from the celebrity investors, the slot got the product in front of approximately 14 million viewers—the equivalent of an estimated $9 million worth of advertising.
KidRunner recently sold out its go-to-market launch of 100, and the next step will involve exploring new distribution channels with retailers like REI.
"Today, we represent the first and only high-performance, multi-terrain hands-free kid jogger in the world. We want to create a whole new category for active parents in children mobility—biking, cross country skiing and running. We want to be a great Bend outdoor brand," said Warne.