A Bend sushi veteran makes a quiet but impactful return to the town's culinary scene with Kusshi NW.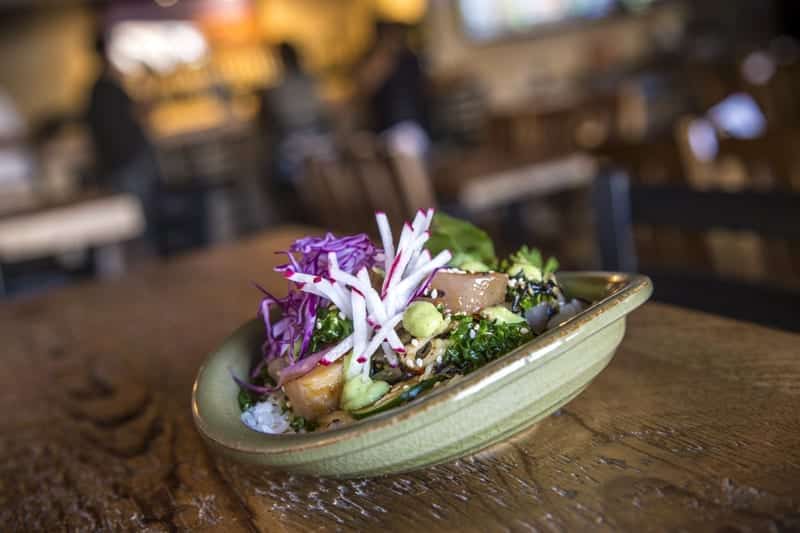 When Chef Ian Skomski left Bend's Kanpai in 2011 to open Boxer in Portland, a collective tear was shed by sushi addicts all over town. If you were lucky enough to catch him during his tenure, you know why. Thoughtful and artful, he was a highlight in Bend's culinary world at the time.
Boxer, a high-end omakase (chef's choice) restaurant, went on to become a great success, amassing a dedicated following over its two-and-a-half-year run. Fortunately for us, Bend kept calling Skomski back, and he found his way home. Portland's turn to mourn.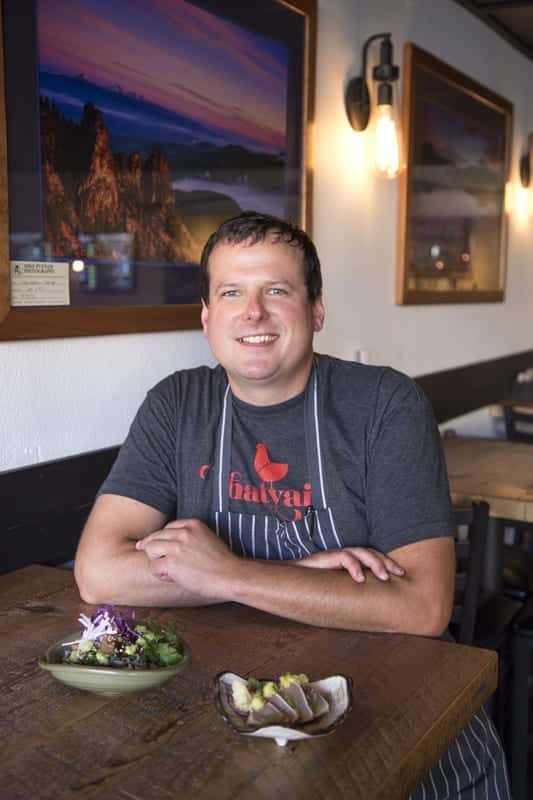 Enter Kusshi NW, Skomski's latest project. Much to the relief of his extensive fan base, after a brief hiatus from the kitchen, he unpacked his knives in late 2015 to test the waters with a string of pop-up dinners. Both a classically trained master sushi chef and an undeniable natural talent, Skomski combines an impressive depth of knowledge with creativity and originality. He also cuts no corners, taking immense care in procuring fresh, premium seafood and the highest quality ingredients from the Northwest and beyond.
Kusshi, meaning "precious" (and the name of one of Skomski's favorite oysters), couldn't be a more appropriate name. His creations are inspired. Think Hamachi sashimi with ponzu, smoked strawberry, strawberry "sriracha," and Thai basil or salmon with white soy, fennel, lemon and horseradish. Vegetables, often an afterthought elsewhere in the sushi world, are far more than a garnish and treated with the utmost respect, possibly house-pickled or marinated with bright flavors. Nigiri is beautifully cut and the rice is perfectly seasoned and cooked. Rolls have just the right combination of textures and tastes. It's as pleasing to look at as it is to eat.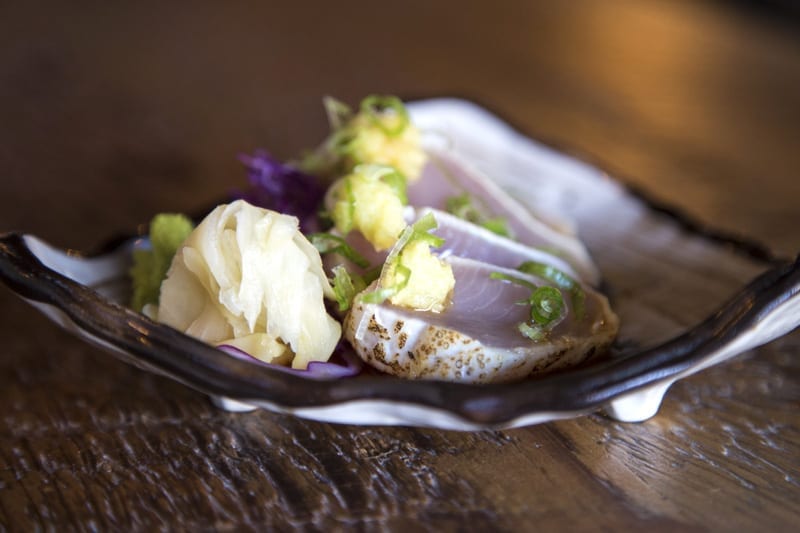 The pop-up omakase dinners were so well-received—easily selling out every time—that Kusshi NW instituted a semi-regular Poke pop-up at White Water Taphouse on Bond Street in downtown Bend. Prepared in a Japanese style rather than Hawaiian, Poke bowls might feature fresh, line-caught Oregon albacore, king salmon or organic sprouted tofu. Dressed in traditional ingredients, including poke sauce, ginger, scallion and hijiki—combined with Skomski's creative touches such as lime-marinated onion, salsa verde or candied Serrano—each bite is a celebration for your palate. Poke is generally accompanied by a small selection of other equally good offerings such as rolls or sashimi.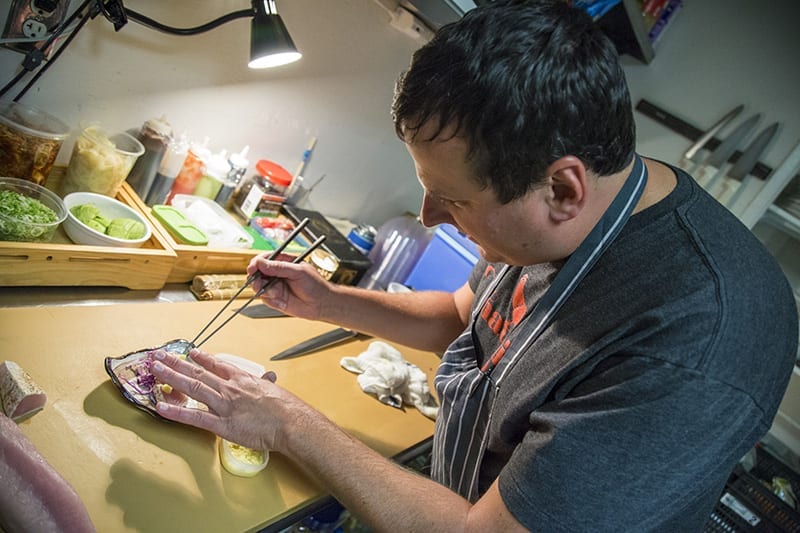 The success of these pop-ups has cemented Skomski's return to a place among Bend's culinary best—to the point that it's highly likely Kusshi NW will put down roots in a more permanent home. In the meantime, check Kusshi's Facebook page for where Skomski is popping up next. And wherever it is, be sure to get there early. His pop-ups are often "while supplies last," and they usually don't last very long.