LeadMethod is a software startup based in Bend that closes the gap between leads and sales.
For businesses grappling with the steps between leads and sales, a Bend startup has the solution. LeadMethod's eponymous software platform helps this along, generating feedback about lead status, expected close dates, pipeline projections and other data that can increase sales, especially for companies that sell through distributors and independent representatives. Founded by Justin Johnson in 2014, the company is poised for growth.
"The market continues to tell us that we are a great product-market fit and there is a big opportunity for us," said Johnson, a veteran software product manager.
In the last two years, the startup doubled its revenue and number of staff. The team of ten is seeking to hire more sales, development and client services staff. In the last year, the company has been investing in its technology to better integrate it with other software products, something that large customers require.
The next six to twelve months are key to growth. The company has the technology, talent and a strong customer base, so taking it to the next level likely requires fundraising, a larger office space in Bend, and a second office in Portland.
"The good news is we have fantastic current investors and many other investors that want to be a part of the new raise," said Johnson.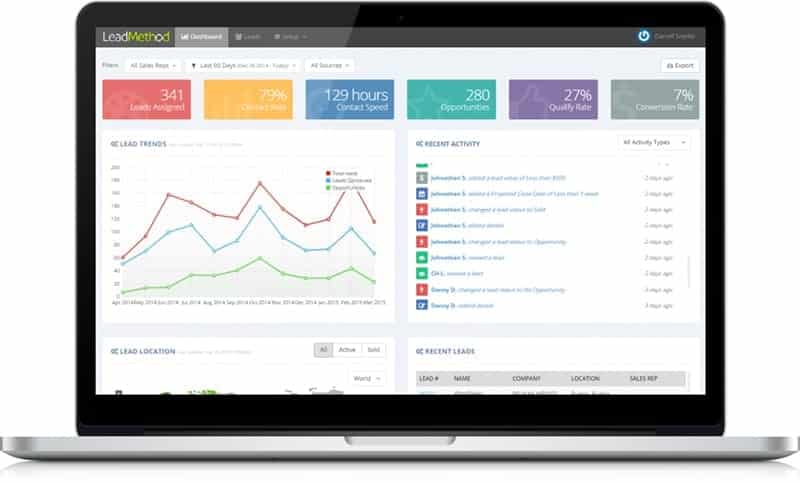 He has the background for the endeavor, too. For fifteen years prior to LeadMethod, he was in a software product management position, with experience in startups and large companies.
"Dozens of times I have identified good market opportunities and built software products to fit," he said. "I applied the same best practice to understand our target market, test the market with the idea, then finally build the market to sell. It worked. It worked through lots of interviews, research, and looking at what other companies have tried and failed or succeeded with in this market."
LeadMethod's silver bullet is that it addresses a specific customer need, a software problem that no one else has solved, said Johnson.
"In the first two years we solved the problem, and now it is time to apply the same model at a much larger scale. There are more than 30,000 companies in the U.S. that should be using our software, and five times that globally."
Another distinguishing factor is that while many people have good ideas, not all have the ability to execute them.
"Our team at LeadMethod are masters of execution, and that is the reason for our success," said Johnson, who, while crediting his team, also possesses the confidence that startup leaders need.
"We're in a very good position … this will be one of Oregon's next great companies."