Home to not only world-class athletes and performers but experienced coaches ready to support them in reaching their goals, it's no wonder Bend sees so many of its own on the main stage. Mentors, armed with empathy, good listening skills, and positive attitudes, guide competitors on and off the field. Whether they're teaching safety or excellence, life lessons or state championships, coaches sacrifice for their students. Here, we highlight a handful of local coaches who have dedicated their lives to helping kids—and kids-at-heart—reach their full potential, in sport and life.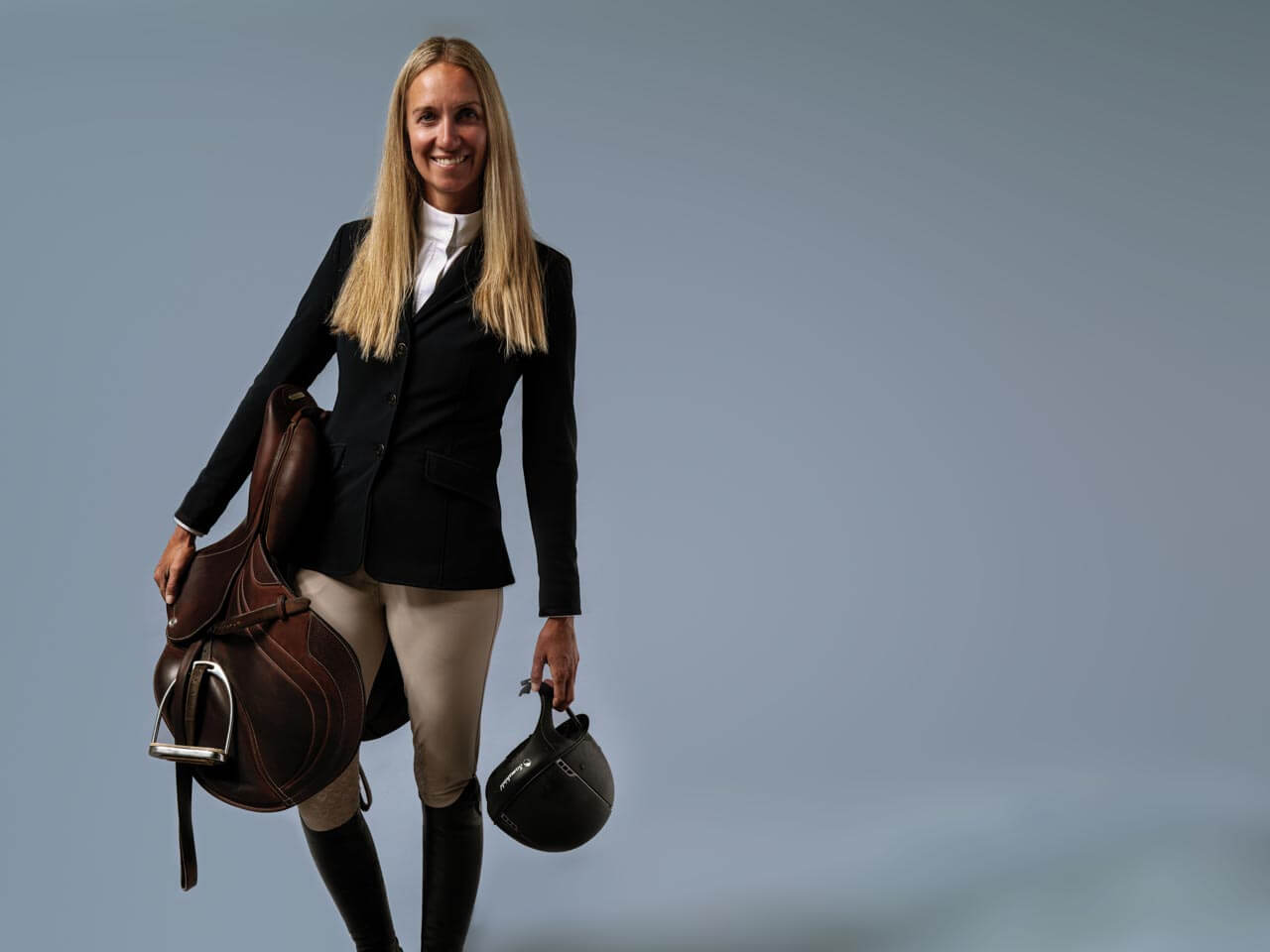 Equestrian: Tara Brothers
Support: Safety: Enjoyment
Tara Brothers grew up caring for horses on her family's Tumalo ranch and had a very successful junior and collegiate riding career. Her skills in a saddle led her across the country, to Europe and eventually to showing horses for acclaimed trainer Tom Wright at All Seasons Farm in Ohio. In 2017, Brothers opened Sage Equestrian near her childhood home where she teaches Central Oregonians how to ride in the English tradition. Brothers believes safety and enjoyment are the most important goals for coaches and students. She advises others to learn from the best, try to work jobs outside of their comfort zone, and always be capable of completing every task you ask someone else to do. "It is so fun for me to look at kids that I worked with for years accomplishing all their equestrian goals," explained Brothers.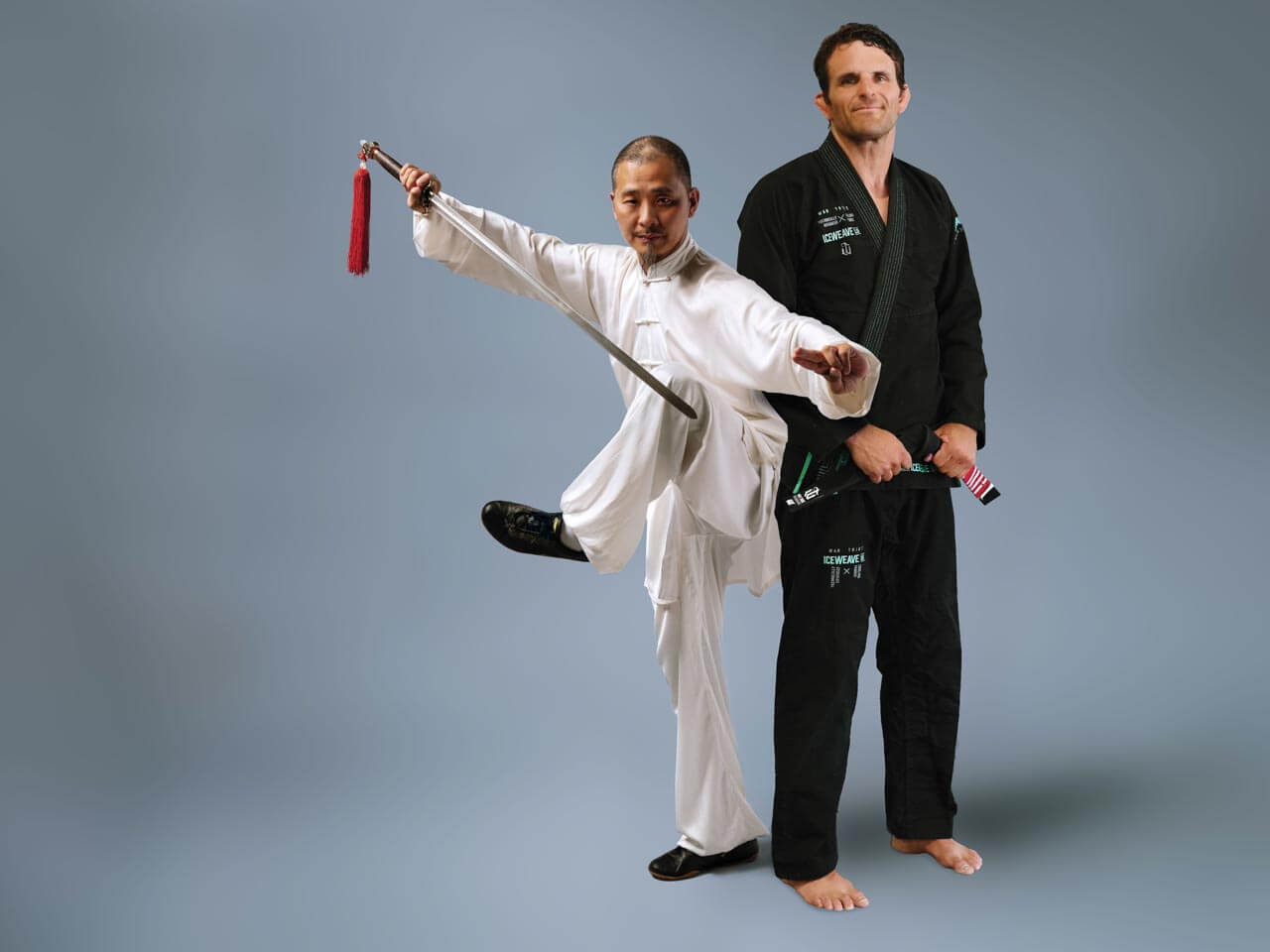 Martial Arts: JianFeng Chen & Ryan Clark
Art: Culture: Learning
Shifu JianFeng Chen and Ryan Clark took two different paths to teach martial arts in Central Oregon. Clark, who instructs Brazilian Jiu Jitsu and Muay Thai, began learning with his friends as teenagers in Salem after watching Bruce Lee movies and wanting to emulate him. He has trained throughout the United States, as well as Japan, Brazil and Thailand, opening his first studio in Eugene before moving to Bend in 2013 where he started Clark's University of Martial Arts. "I love the training and teaching the strategy behind Jiu Jitsu," said Clark. Chen, of Oregon Tai Chi Wushu, began coaching in 2000 as a competitor on the Fujian State Athletic Wushu Unit, where he was expected to help coach and mentor his less experienced teammates. He traveled the world competing before coming to the United States to teach, opening his Bend studio in 2012. "I recognized teaching is a skill that helps me express myself and grow, as well as connect people to this art and culture that I love," said Chen. "I believe it has many benefits for health and life." Both goal-oriented coaches believe in lifelong learning for the student and the master, as evidenced by Clark's tattoo which reads, "Always be a student." Chen explained his passion for coaching, "I want to use my experience to nurture each student and my ability to be a bridge or translator to this art and my culture with kindness and a sense of humor."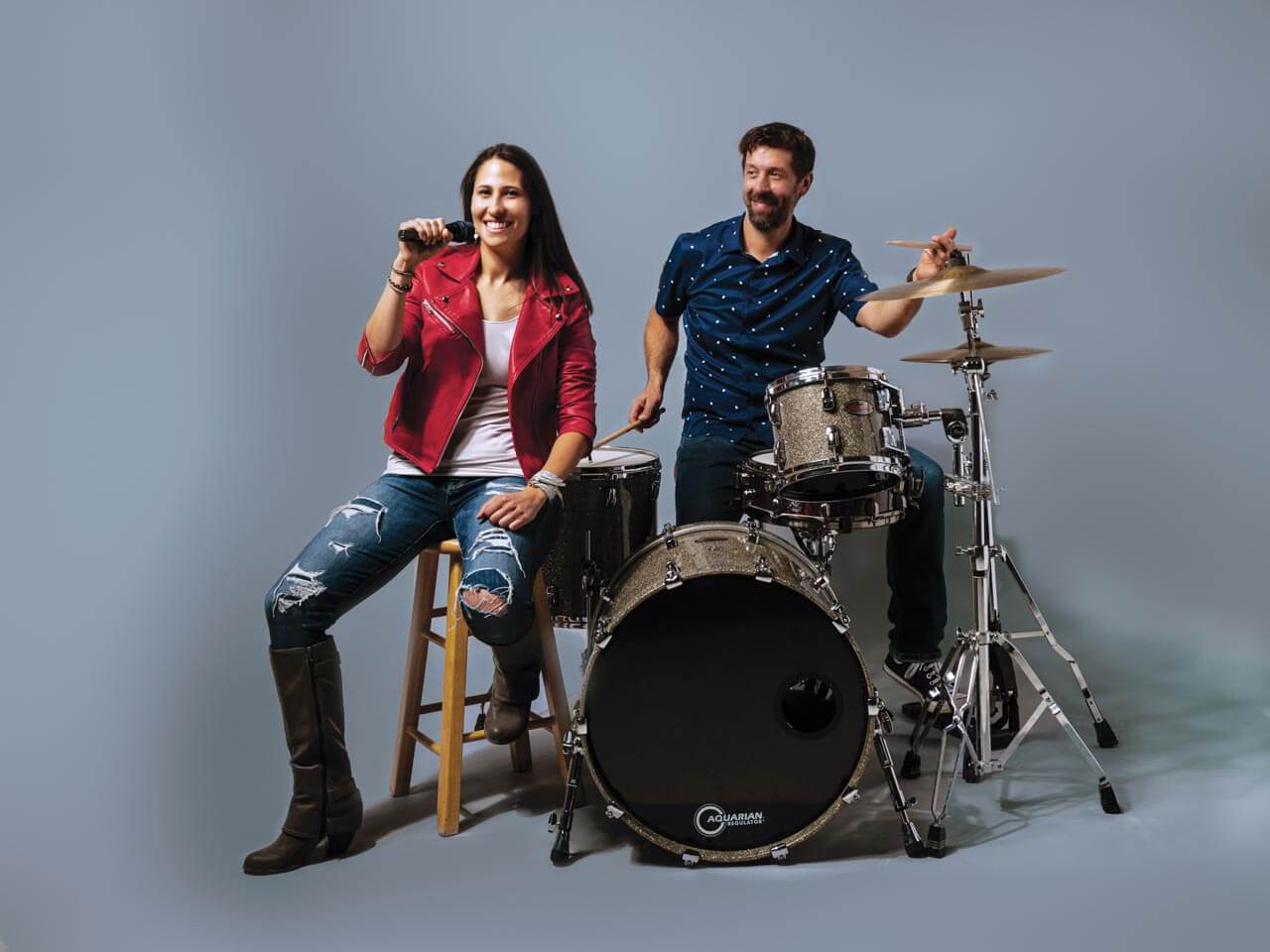 Music: Jimena Shepherd & Meshem Jackson
Patience: Process: Understanding
Cascade School of Music (CSM) has been connecting aspiring Central Oregon musicians with quality music instructors for more than two decades. Two of their most popular teachers, Percussion Department Chair Meshem Jackson and vocal coach Jimena Shepherd, have seen just about every level of student since they began introducing melody, keys, and timing to kids. Both believe in patience, but they stress experience and understanding as crucial to student success in the lifelong learning of music. They believe each child is different and should be taught to his or her talent or skill. Shepherd tries to interact with students in an authentic way and advises aspiring teachers to trust in the process and always be open to learning from their experiences. "I love being able to see the different personalities and the types of art each child brings to class," said Shepherd. Jackson agreed, "I simply enjoy talking with people about drums and music. Showing someone how to play is just part of the conversation." With both coaches having more than a decade of experience, they have witnessed many proud moments with their students. Jackson enjoys seeing his kids work hard and perform in high-pressure situations, such as local public musicals, or continuing with music in college. Shepherd likes to root for the underdogs. Jackson concurs and said, "Doing something that makes you happy, content, and relaxed will make you better at it."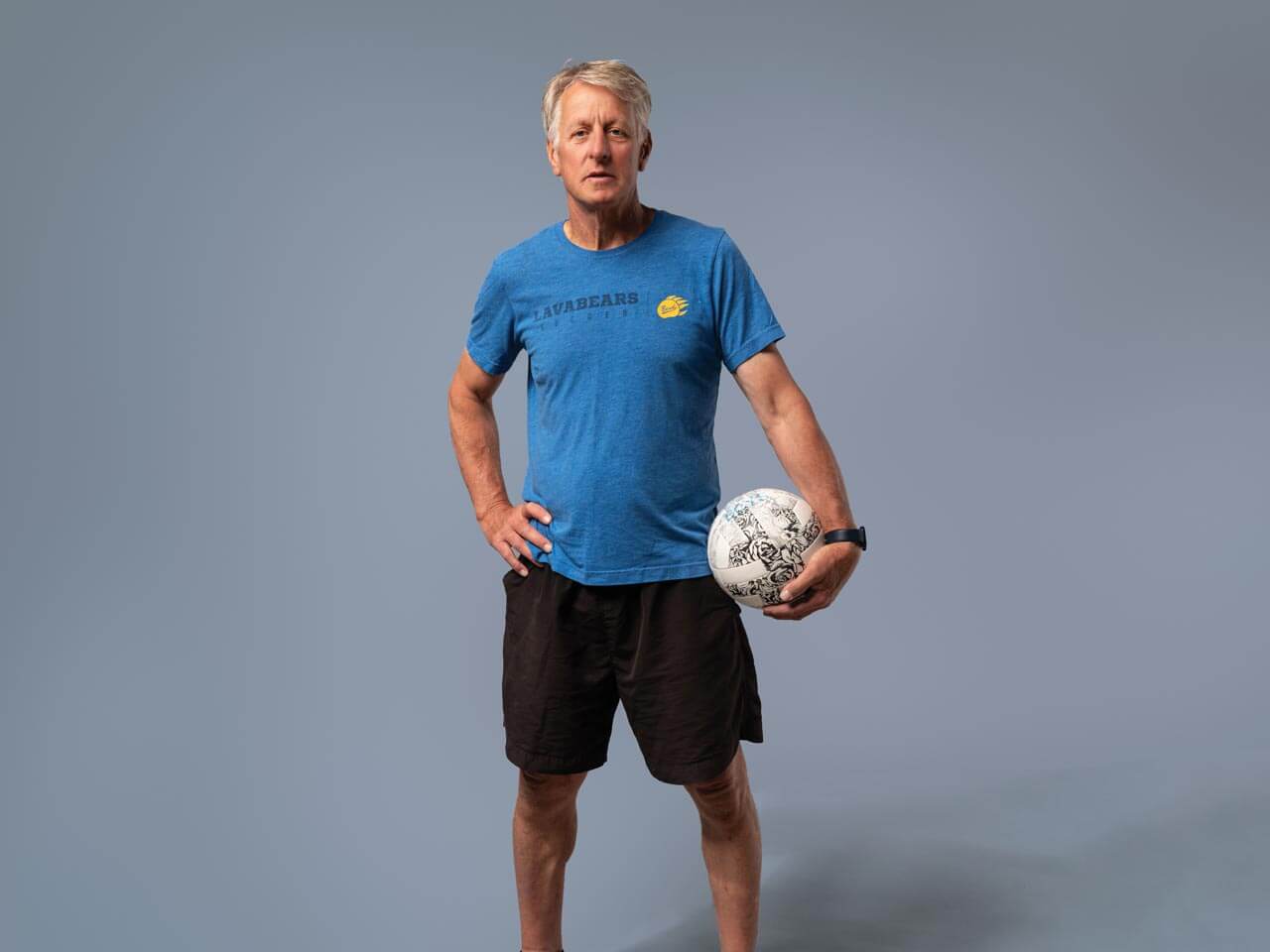 Soccer and Ski: Nils Eriksson
Development: Attention: Goals
Mount Bachelor Sports Education Foundation (MBSEF) Alpine Director and Bend High boys soccer coach Nils Eriksson grew up in Stockholm, Sweden, where coaching is a volunteer activity rather than a job. Excelling at both skiing and hockey, Eriksson chose to focus on skiing in his teens and ended up getting a scholarship to race for the University of Wyoming where he also studied business. After college, Eriksson moved to Bend with his wife and took a seasonal job as an alpine ski coach with MBSEF, a role that would change his trajectory away from finance and toward working with athletes. A year later, at a friend's request, Eriksson agreed to coach the newly-formed freshman soccer squad at Bend High School. Though he'd never coached soccer before, he had played on intramural teams in college and developed a true appreciation for the sport while attending a few World Cup games. "You don't need to be elite in your sport [to coach], but it helps in demonstrations and the mental aspects," said Eriksson. On the field, Eriksson believes coaches need patience and an understanding of their athletes, and they must be able to convey to the kids in a fun way that it's a long process, so they can focus on short-term goals. He stresses that age is different from maturity, and coaches need to understand where each athlete lies in their development, in order to connect with them at their level. For Eriksson, money is not the benefit of a successful coaching career. "Feeling good is the reward," he said, "being happy with other rewards, such as interactions with the athletes and seeing mental and tactical improvements they make."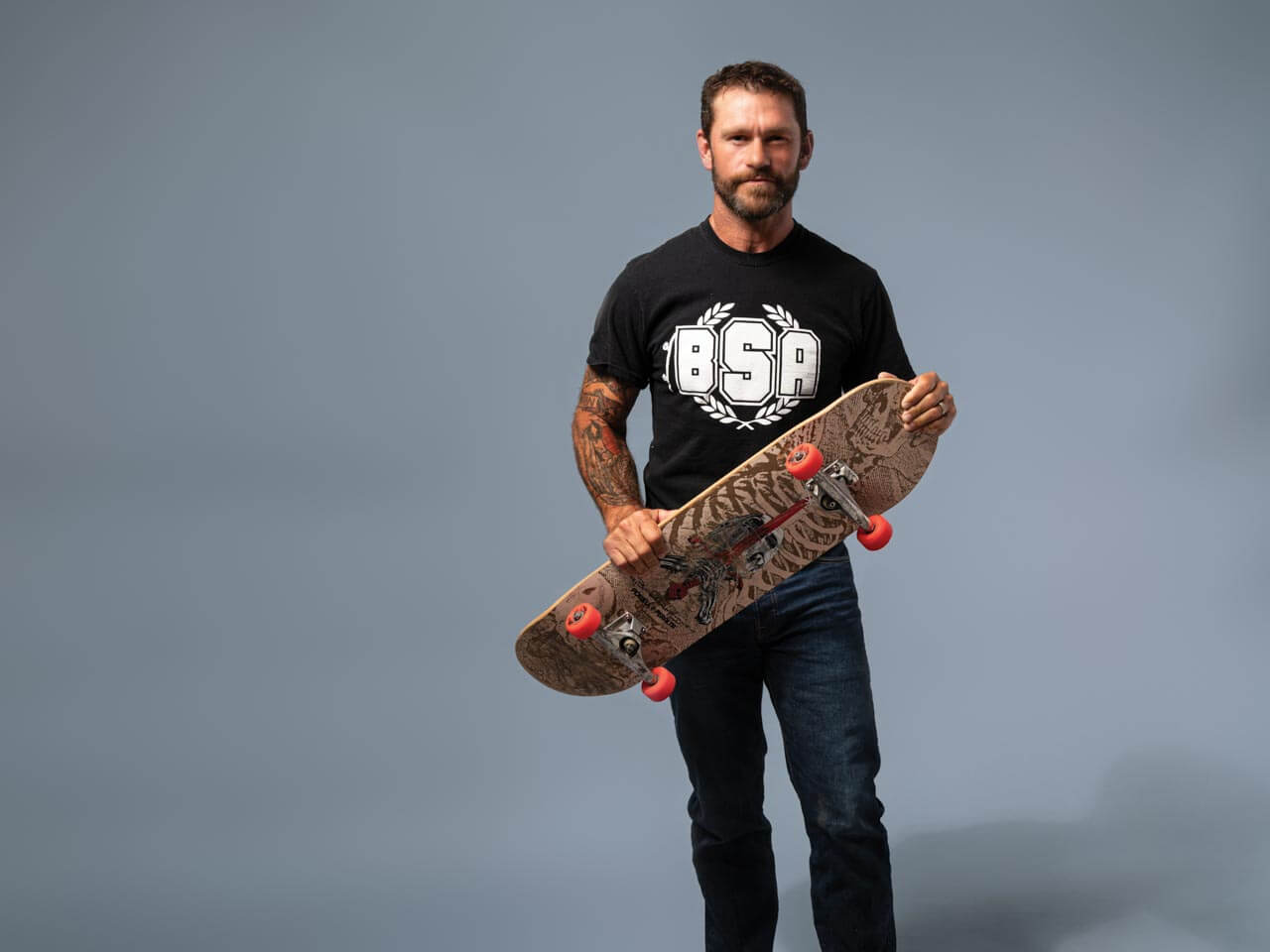 Skateboarding: Gabe Triplette
Fearlessness: Confidence: Dedication
Gabe Triplette began his career as a skateboarding coach as a kid simply so he would have people to skate within his hometown of Boone, North Carolina. Though he competed in many sports growing up, Triplette gravitated to the camaraderie he felt with his fellow competitors skating for his Burton-sponsored East Coast Skates team. After moving to Bend and being asked to help teach a skateboarding camp at the former Local 50 Skate Shop, he became hooked on being a skateboarding coach. "It's divine enlightenment to see my students' smiles light up," he said. "The energy you get from them is priceless." Triplette has refined his unique coaching system over his 23 years of experience by figuring out what's important for all skaters. He teaches six fundamentals (stance, vision, posture, turning, speed, and commitment) on his Central Oregon skatepark visits he has affectionately named Booger Tours. Triplette explained that the seventh fundamental is a drive to get better, and it applies to both coaches and students. "The best coaches are super passionate about learning, both for themselves and their students," he said. He believes coaches should be empathetic, have a good attitude and communication skills, and the understanding of when to tell your students to push themselves. Though he loved seeing one of his skaters pictured in The Bulletin, these days he's proudest watching his own daughter become a better skater and develop into a strong skateboarding coach herself.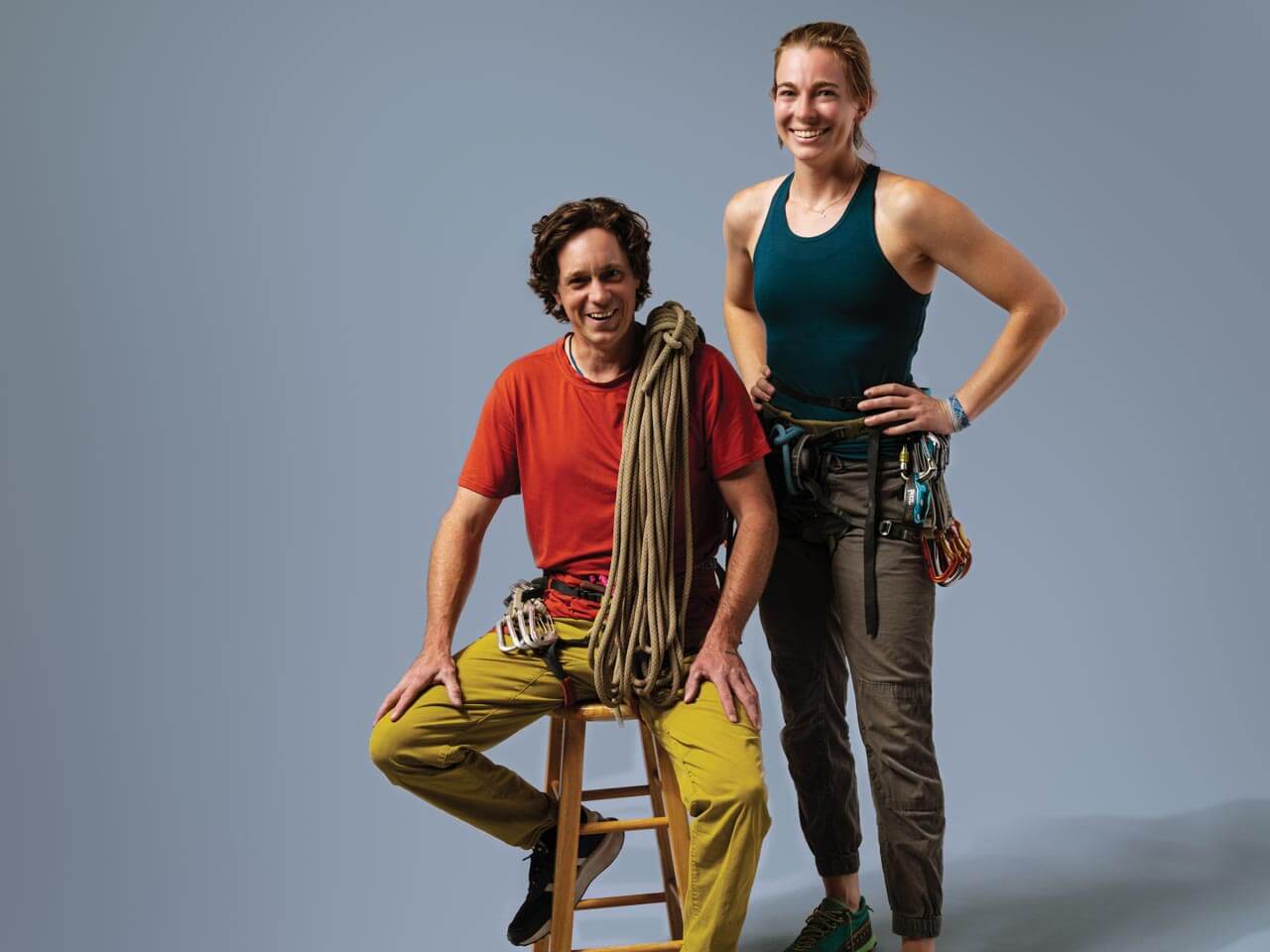 Sport Climbing: Mike Rougeaux & Cate Beebe
Technique: Mental Strength
In 2011, Mike Rougeaux pitched the idea of adding climbing to the Bend Endurance Academy roster of sports programs. Today, as the nonprofit's executive director, he still works with climbers in town and at out-of-town competitions. "It's really impactful to know the athletes in front of you are putting trust in you and that they hold you in high regard," said Rougeaux, "so it makes me want to be at my best for them." Bend Endurance Academy Climbing Director Cate Beebe started out rowing in middle school and high school. She explained that she was lucky enough to have welcoming role models within the coaching staff and the team. Beebe hopes for her students to have success both in the climbing world and within their community. "I started coaching because I wanted to make sports a place where kids feel powerful, heard, and accepted," Beebe said. Both coaches take empathetic approaches to teaching, in the gym and at competitions. They focus on building relationships with the kids and on the fun side of learning. With their athletes ranging from middle schoolers to the Oregon State University climbing team, both Rougeaux and Beebe try to pinpoint the individual needs of each of their athletes. "It makes me so happy to see my team grow, whether through mental strength, climbing technique or attaining a goal," said Beebe. "I love climbing and helping athletes to become the best people they can be. Coaching them is an absolute joy."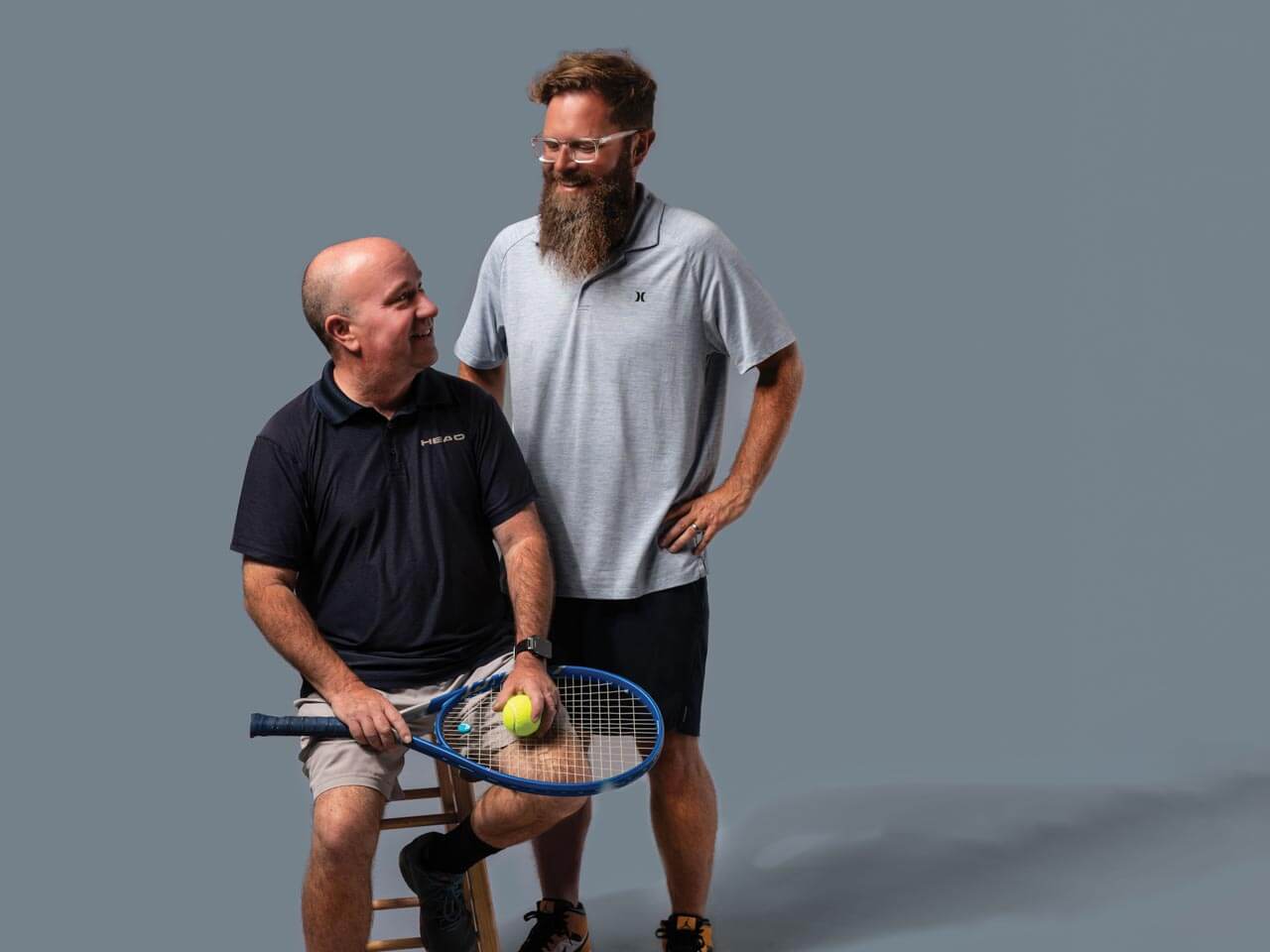 Tennis: Kevin Collier & Josh Cordell
Game: Set: Life
Few names are as synonymous with Bend area high school tennis over the last two decades as Josh Cordell (pictured on right) and Kevin Collier (seated), and both have the hardware to prove it. Cordell coached the Summit High School boys tennis team for 17 years, where his Storm Tennis won the Oregon State Boys Tennis Team Championships eight times in a 10-year span. Collier's 37-year coaching career includes 24 years of leading the Bend High School girls tennis team where he coached three different champion girls doubles teams, including one with his own daughter. "I have had many proud moments, but coaching my daughter and watching her win a state championship is something I will never forget," said Collier. Today, Collier runs the tennis program at Bend Golf and Country Club as well as the Caldera High School girls team. He believes his greatest asset as a coach lies in his passion for the sport and his ability to relate to each student's needs. Cordell also deflects away from results, claiming his proudest moment came from a group of seniors on his team requesting one last practice, even though the state championships and the season had already ended. Cordell now runs Prep Success Coach, which specializes in life coaching, mental coaching, and athlete mentoring. For athletes and coaches alike, he recommends keeping it fun. Cordell points to all of his past tennis coaches, including Collier, as integral to his own coaching accomplishments. His goals are to see the students succeed, create opportunities, and make the most of their success. "If it stays fun, everyone keeps coming back," Cordell said, "and if they keep coming back, you have the opportunity to be as good as you can possibly be."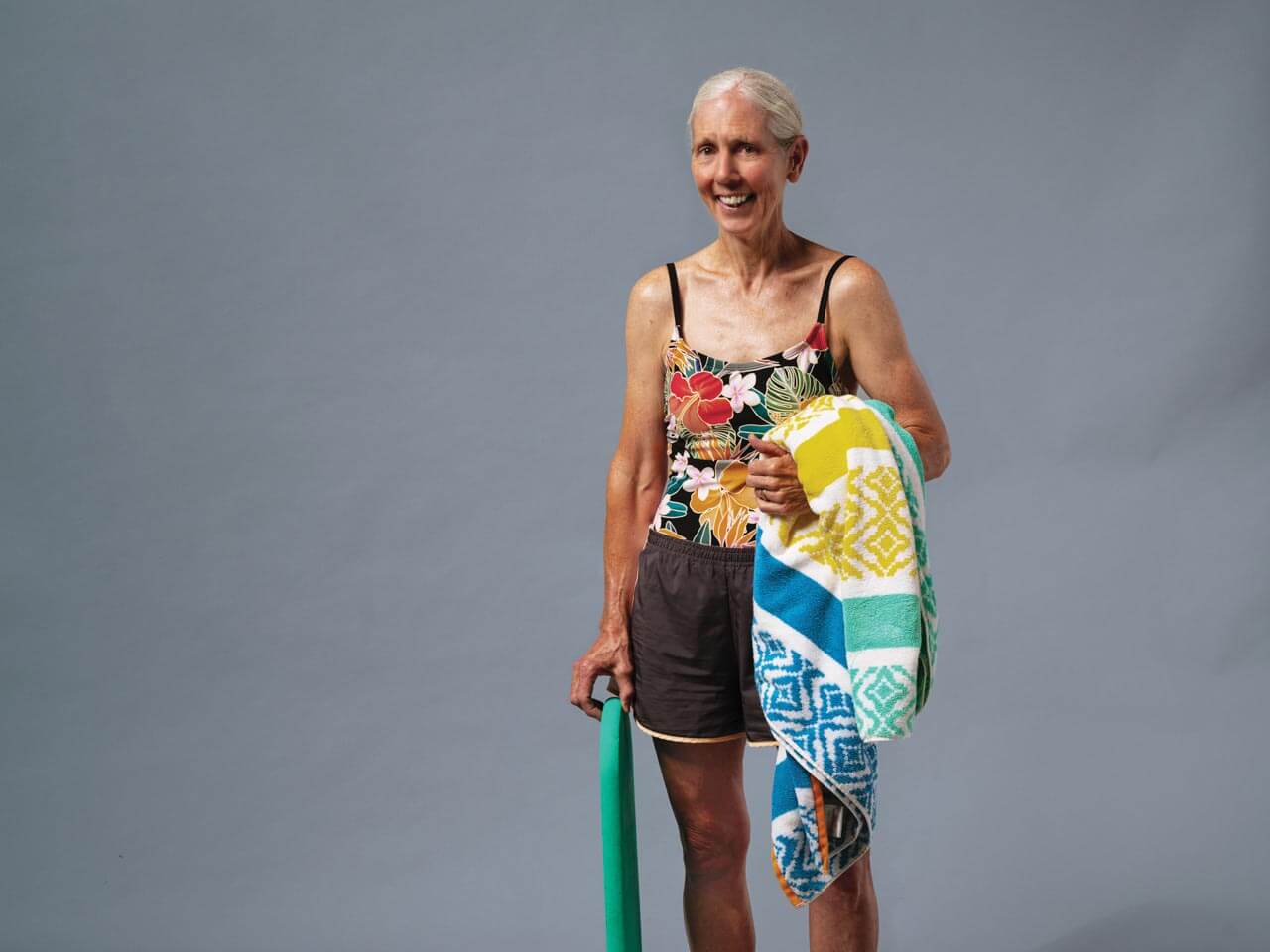 Swimming: Mary McCool
Fearlessness: Confidence: Dedication
If your child took swimming lessons in the past five decades, there's a good chance you drove them five minutes east of Bend to Mary McCool's house. Locally born and raised, McCool grew up spending the winters skiing and the summers swimming, like most Central Oregonians. Ironically, she didn't enjoy taking swimming lessons as a child, but as a teenager, she immediately liked teaching swimming to the kids she would babysit. After 50 years of coaching, McCool has refined her technique, grounded in safety and developing confidence in the water. "Patience is necessary," explained McCool. "It's good to have them learn to work hard in the pool and in life," said McCool. "It's not going to happen right away, but if you work at it, it's all doable." Her teaching style centers around not being afraid of making her athletes work hard. She doesn't overprotect them and tries to show how the effort pays off in the end. Perhaps most importantly for children, McCool knows how to say the same thing in many different ways to adapt to her students' varied learning styles. "I'm most proud when a kid, who was scared to death in the beginning, by the third lesson, [is] confident and believes in themself," said McCool. "I know those lessons will translate into life as well."
---