Sponsored Content
When Francis Senger started Mission Building in Bend in 2008, he was focused on completing the historic renovation of a home downtown. During the recession, he continued to take on historic remodeling projects and added some small commercial jobs. Before long, the business had found its niche in Central Oregon, as a company focused on bringing the custom renovation approach to all projects.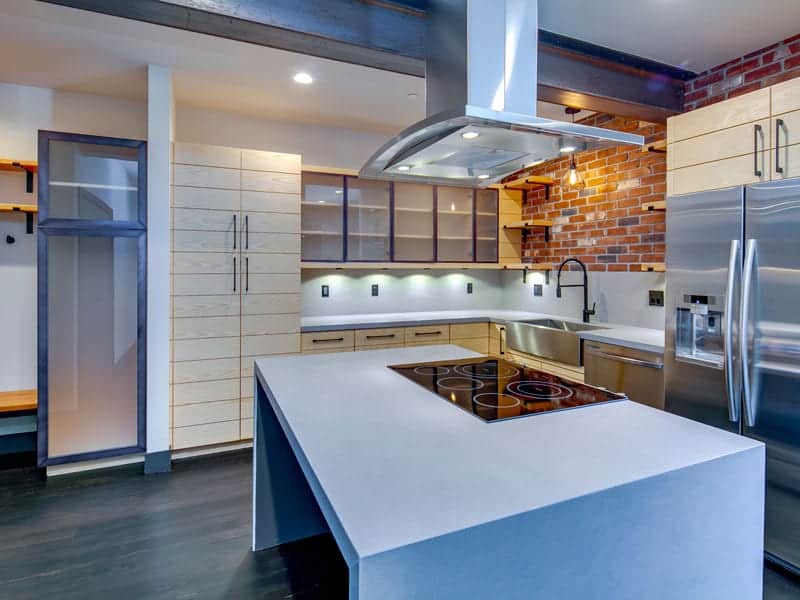 Senger said he's taken what he's learned from multi-faceted custom projects, including historic remodels, and used the same sensibility with every job—building trust with clients, maintaining good relationships and taking a genuine interest in delivering a finished project everyone is proud of. "We bring that custom sensibility to commercial work, too," Senger said. "In a sense, everything becomes custom. Certainly every client's needs are custom, regardless of the level of finish."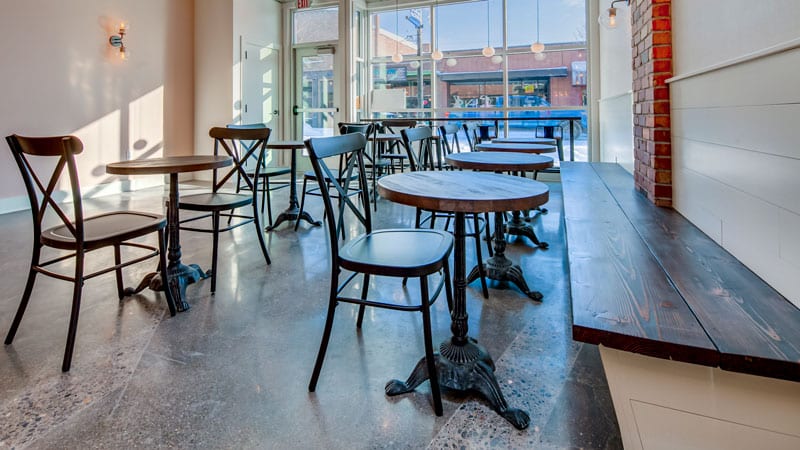 Inside one of Mission Building's latest renovation projects in Redmond, custom elements shine through to highlight the history of the space. Once a bar with an attic on Sixth Street, Mission Building worked with the property's new owner to transform it into two upstairs apartments and a fresh new commercial space downstairs for Ida's Cupcake Café, a popular bakery. The new design is fresh and modern, with a nod to the building's origins, repurposing original wood as shelves and benches, incorporating exposed steel beams and adding new brick walls throughout. It all comes together in a way Senger describes, with a smile, as "modern-historic-industrial."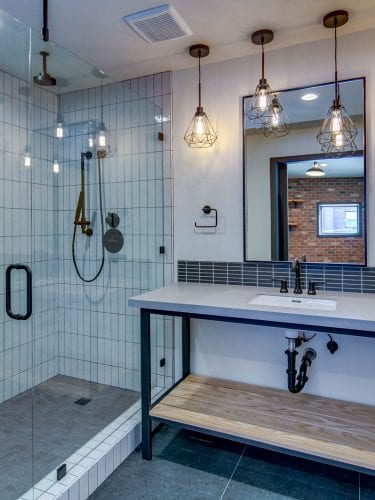 Mission Building's custom work can also be found in downtown Bend, where the company renovated the historic E.M. Thompson Building. The 1915 structure and former home of Ranch Records was gutted and reimagined for Lark Mountain Modern, a home decor and design store on Wall Street, along with an upstairs space leased by the Tower Theatre Foundation.
Observing a building's history and getting creative to incorporate it back into the finished design is what Senger and his team do best. This can be seen firsthand at the company's new headquarters on Alden Avenue in Bend. The old Franz Bakery distribution center had collapsing structural elements, a failed roof, and other needs, but Senger thought restoring it would be right up his alley. After a new roof, new beams and footings, new garage doors, and a redesigned office interior, Mission Building has a new place to call home. "We took almost two years on this project," said Senger, whose team worked on the new office between other jobs. "The client's needs always come first."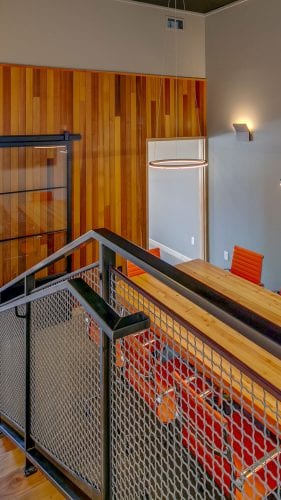 Today the space almost seems brand new, unless you consider the finer details—like exposed wood beams and original concrete and maple floors. Large glass windows were added throughout to create an open, bright space and the company's signature industrial meets modern with a touch of history vibe is present throughout. Inside a modern entryway is the company conference room, which includes a table made from a handful of shined up two-by-fours on their side lit up by state-of-the-art hanging LED lights.  "I really like the look of slick modern elements against the rustic industrial backdrop of a warehouse," said Senger, who was careful not to design the space as too "industrial." He hopes the office will reflect the company's style, as a business that can do anything—from medical offices and storage facilities to restaurants and residential, and of course any project with a little history behind it.
Senger said Mission Building is projected to do double the business in 2020 that it did last year, and exponentially more than a decade ago. But he's careful to point out the growth is organic and purposeful, ensuring each project gets the time and attention it needs to be a success for the clients involved.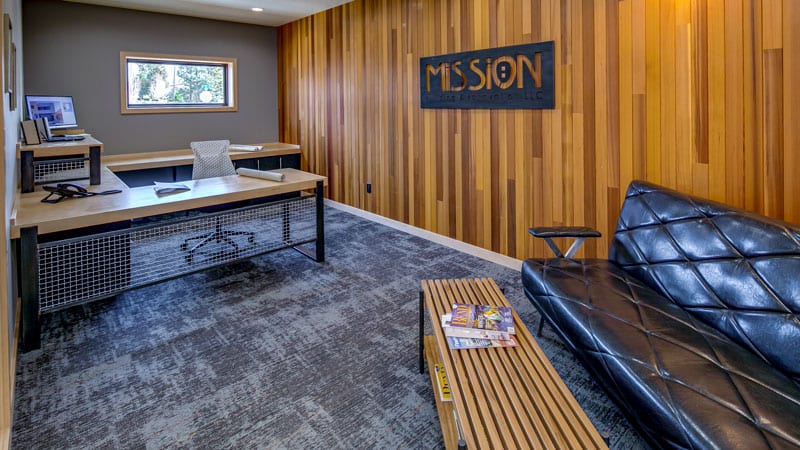 Today Mission Building has about twenty employees, and each is focused on how they play a role in building strong relationships with clients. "You've got to care about the client's project as much as they do," Senger said. "We don't seek jobs, we seek relationships, I don't really know any other way to do it."
Mission Building | 479 NE Alden, Bend | 541-550-2747 | missionbuilding.com