Sponsored Content
Downtown Bend's Mockingbird Gallery is celebrating its 30th anniversary in 2020. Surviving and thriving for thirty years is no small feat for an art gallery, especially in a modest-sized mountain town. "Art galleries come and go," said owner Jim Peterson. "It's something to be said that we are still here, still part of Bend and this amazing community after three decades. It's something to celebrate, and that's what we're going to do—celebrate."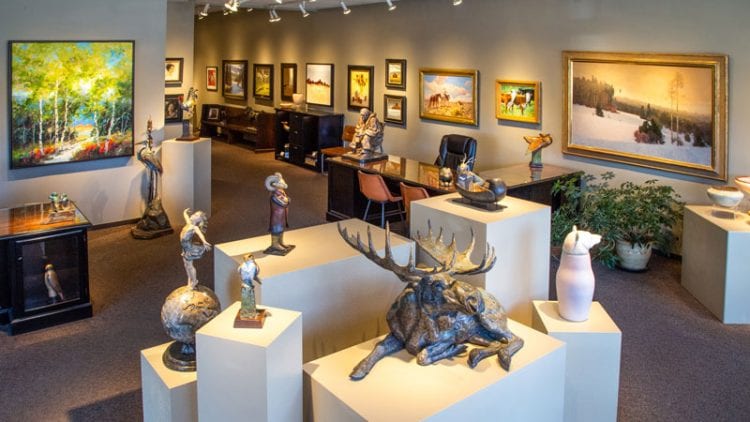 This July, plan to attend Mockingbird Gallery's 30th Anniversary exhibit, which will include works from the gallery's representative 48 artists, plus new works from five guest artists. The exhibit opens July 3, with an artist reception planned for July 11. "The public is invited to come by, browse the work and enjoy the beauty," said Peterson. The 53 works of art will be made available for sale by 'purchase through draw'; hopeful buyers place bid forms in a box near the work, and at the end of a show, the winning purchaser is drawn from the box. "Purchase by draw is a different format, a fun and unique way to celebrate."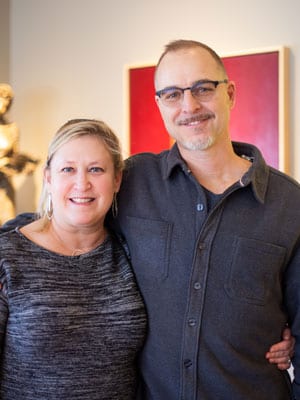 Peterson and his wife Nathalie bought Mockingbird Gallery in 2007, from original owner Pamela Claflin. Jim got his start in the art gallery business in Scottsdale, Arizona, where at the age of 20, he became the shipping and receiving clerk for a fine arts gallery. He stayed on for twenty years. "I learned the business there, but after a while, we were ready to move on from Scottsdale," he said. After a few trips to Bend, the couple took a "leap of faith" and bought Mockingbird Gallery—only to fall into a "rough beginning," as shortly thereafter, the recession hit Central Oregon and the rest of the country hard.
"Ours is a story of survival," said Peterson. "We learned a lot about how to run a business and came out even stronger. Within two years we were back on firm footing." Since, Mockingbird has grown and evolved to be a cornerstone of downtown and a true gem for art collectors from Bend, Central Oregon and beyond. "We have a strong tourist base, and Portland is a big part of our success," said Jim, who frequently crosses the mountains to help clients hang works of art in their homes.
At the end of the day, Nathalie and Jim Peterson's philosophy is to promote art across all spectrums. "Our goal is to not only sell art, but to provide the community with a great cultural experience," explained Peterson. "Coming into an art gallery should be a departure from reality, a bit of good medicine."
Check the Mockingbird Gallery website for the latest information about viewing this summer's exhibits.
Mockingbird Gallery | 869 NW Wall Street, Suite 100 | 541-388-2107 | Mockingbird-gallery.com
Peterson Roth Gallery | 206 NW Oregon Suite 1 | 541-633-7148 | Petersonroth.com