Sponsored Content
Activity is abuzz in Sunriver, where the first significant housing development in nearly fifteen years is underway. Ground broke on a new neighborhood within the 1,000-acre Caldera Springs community in mid-November, with future homeowners already showing interest and a flurry of more than forty homesite sales out of the gate.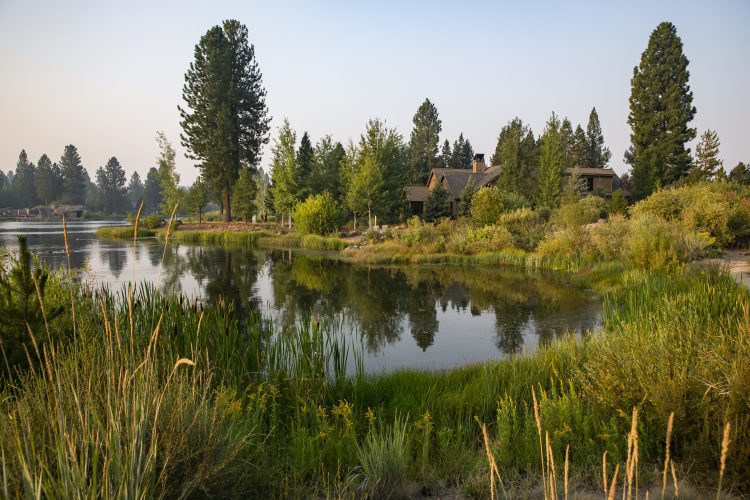 The new Mirror Rock neighborhood is part of the Caldera Springs Eastern Expansion and features unique homesites with water views, natural volcanic rock outcroppings and locations bordering 220 acres of permanently protected land called the Wildlife Forest Preserve. Mirror Rock is part of a 600-acre expansion of Caldera Springs, a thriving resort community adjacent to Sunriver Resort, under development by the owners and operators of the resort. "Caldera Springs is a family-centric community where owners value the strong connection to nature, the high quality of architecture and the abundance of amenities," said Krista Miller, general manager of Caldera Springs. "The community builds upon the appeal of Sunriver, but does it in an intimate, upscale way." The expansion will ultimately include 340 new homes, vacation rental properties and community amenities that will add to the experiential, family-centric resort destination. Homesites start in the mid-$300,000s and range from just under a half-acre to over one acre in size.
Close to it all, amenity rich
Sunriver is a stunning and carefully planned community with incredible proximity to outdoor recreation, something near and dear to Central Oregonians. The community as a whole has drawn repeat visitors for decades, some of whom choose to make their vacation destination a permanent home or more frequent travel destination by purchasing property there. While most Bend natives and visitors alike are familiar with Sunriver, Caldera Springs is still a somewhat new addition to the community—development began in 2005—and continues to fly under the radar as a place to visit, or consider for buying a primary or second home. Situated 20 miles from Mount Bachelor and 20 miles from downtown Bend, endless opportunities await.
This expansion of Caldera Springs now underway includes many planned amenities, boosting the appeal for potential new homeowners. "Having an amenity-rich community has always been a top priority for us," Miller said. "We envisioned the amenities at Caldera Springs to be a complement to all of the great options available in Sunriver, while adding exclusive experiences for our owners and vacation rental guests." Community additions include a new pool with water slide (this is in addition to the existing Quarry Pool), new fitness center and family game room. A park featuring pickleball courts, climbing and play structures inspired by nature and small and large dog parks will be added, along with miles of paved and soft trails that will connect with Sunriver's existing 40+ miles of paved pathways. "Unique to Caldera Springs, and coveted by owners and guests, is the abundant access we provide to the outdoor playground around us," Miller said. "The community is ideal for just about any outdoor activity, be it golf, fly fishing, biking, paddleboarding, tennis, pickleball, swimming, fitness, sledding, cross country skiing and more." Homeowners and vacation rental guests are also given access to popular Sunriver Resort facilities including The Lodge, along with membership opportunities at Crosswater Golf Course and Sage Springs Club & Spa.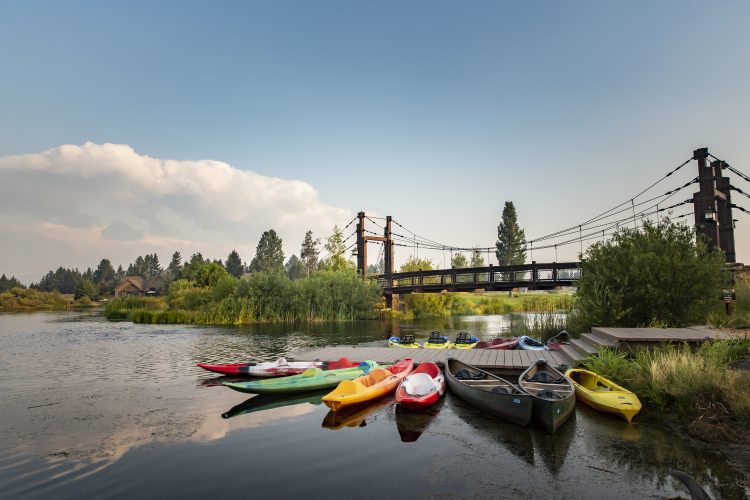 Another perk of ownership in Sunriver is the community's vacation rental program, which allows owners to easily rent out properties at times when they're not in use. "Many of our homeowners appreciate the opportunity they have to participate in our vacation rental program," Miller said. "This gives them the opportunity for a separate revenue stream at times when they are not using their home. Our on-site property management team gives owners peace of mind that their home is well cared for and the exclusive access to Caldera Springs and Sunriver Resort amenities ensures their property is a top pick for vacationers."
Nature at the forefront
It's no secret that the great outdoors is what draws people to Central Oregon. If our outdoor spaces remain protected and well taken care of, nature will also be the constant that keeps us enamored with the region as our communities change and grow. The team behind the development at Caldera Springs understands this, and has incorporated environmental stewardship into community planning. The 220-acre Wildlife Forest Preserve offers protected wildlife habitat that will be held in perpetuity, benefiting the region's flora and fauna, including elk, deer, birds and other native plants and wildlife. In addition to the preserve, the new Mirror Rock neighborhood also includes its own lake, park and 180 acres of common open space. Combined, these areas offer 400 acres of land that will remain undeveloped, allowing mature Ponderosa pines to grow uninhibited and encourage mountain wildlife to roam freely. Rock outcroppings left behind by once active volcanoes dot the land near new development, becoming a visual highlight of new homesites. Trails and streams weave around these rock formations, keeping the landscape looking natural and authentic. The connection between the development of Caldera Springs and the land has been thoughtfully considered, aiming to keep the area beautiful and wild for generations to come.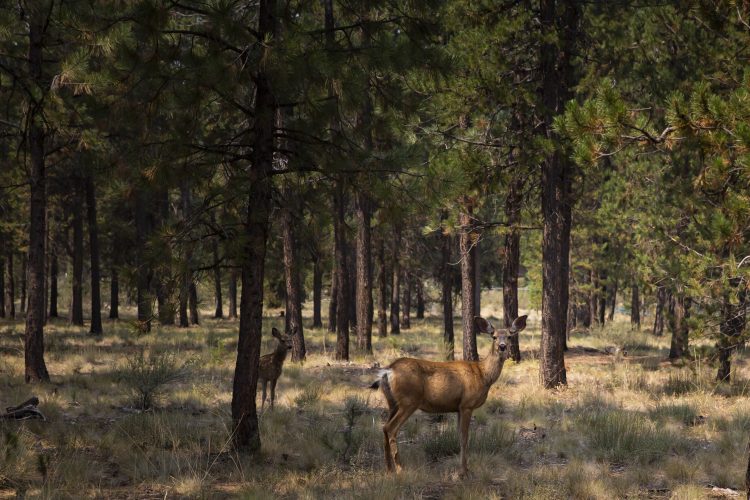 Home at last
Caldera Springs is of the purest and most beautiful new developments in Central Oregon, and the first area to break ground on new activity in nearly 15 years. Demand for these homesites is high, with buyers showing interest from around the Pacific Northwest. As part of the first limited offering of homesites in mid-November, forty-two parcels were sold for a combined $18 million. Those looking to solidify their family's space in this incredible community would be wise to move quickly as the area undergoes this period of expansion. "We've been really pleased with the initial response to the new homesites in the Mirror Rock neighborhood," said Michael Diven, managing broker at Sunriver Realty. "These lots each offer unique characteristics and natural beauty. Pair that with the many amenities of Caldera Springs, and buyers are seeing a neighborhood that is truly different from others in Central Oregon." Caldera Springs is a one-of-a-kind community, part of one of Central Oregon's top resorts. It's a place for a legacy home, where generations can come to enjoy four seasons of adventure near Mount Bachelor's eastern slope. See where life can take you while enjoying luxury resort amenities, family-friendly fun and incredible hospitality, within a sun-drenched alpine climate.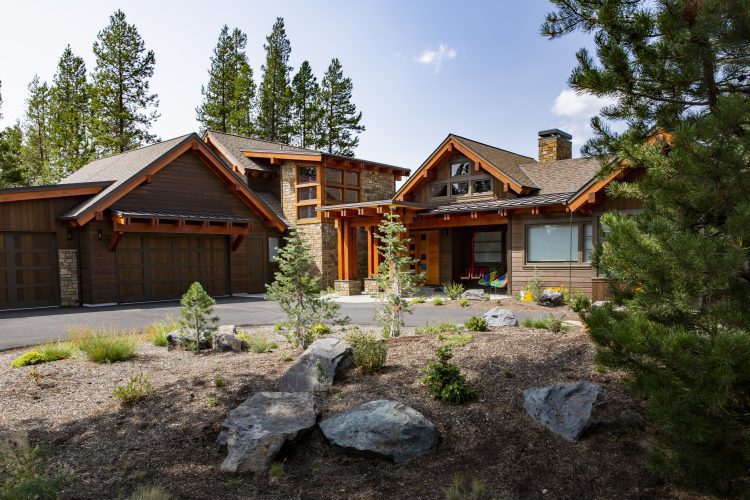 Learn more about the Caldera Springs Eastern Expansion and available properties at calderasprings.com. For sales information, contact Michael Diven at michael.diven@sunriver-realty.com.