Bend's Next Level Burger may just have the new recipe for the fast food franchise.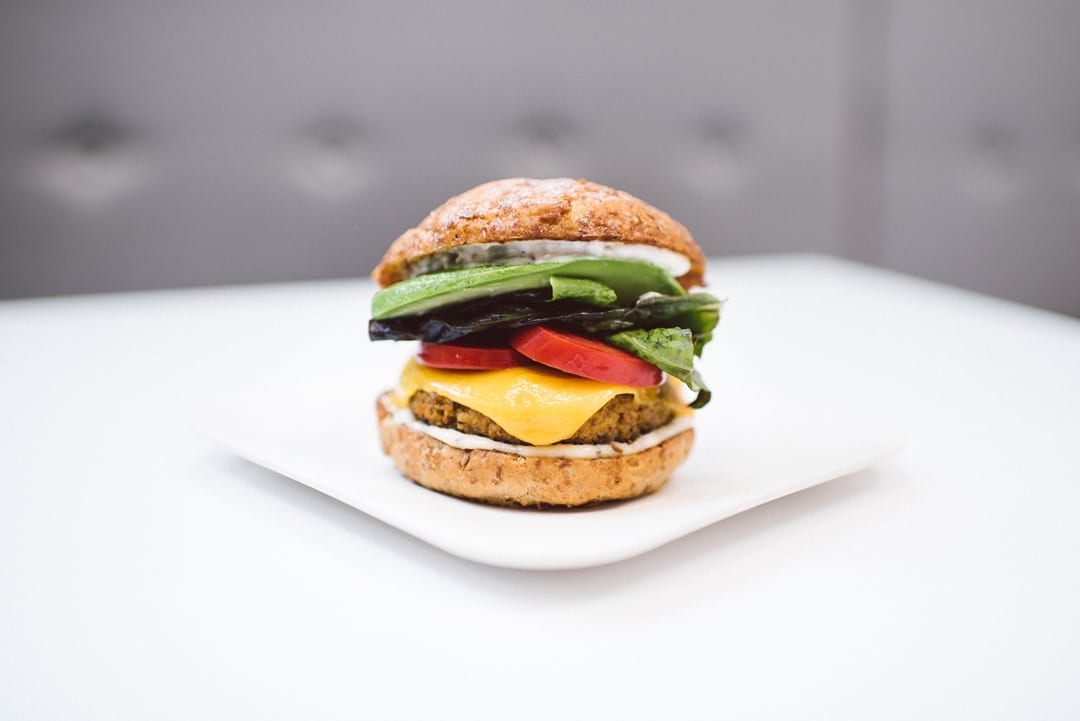 Matt de Gruyter wants to change the way America thinks about its favorite food, the good ol' burger. A former venture capital manager, de Gruyter operates Next Level Burger, an upstart restaurant chain based in Bend. His creation might just be the next big idea in fast food: a gourmet burger, hold the patty, or at least the meat. Now with seven locations, including New York and San Francisco, Next Level has ambitious goals, including opening 1,000 restaurants by 2024.
Skeptics might be quick to dismiss de Gruyter as another granola-munching do-gooder whose ideals don't square with the consumer behaviors that bolster a $290 billion fast food industry, dominated by beef-centric businesses like McDonalds and Burger King. But de Gruyter isn't your stereotypical vegan and his restaurant concept turns the notion of what a vegetarian restaurant can look like on its ear.
"I didn't want another too-cool-for-school vegan concept, because there are a lot of those. I wanted to make an unabashed burger joint that would appeal to the 25-year-old who walks in and says, it's not a burger unless it has meat, because that was me," said de Gruyter, who, while growing up in Denver, was raised on a diet of sausage for breakfast and steak for dinner.
A reluctant experimentation with vegetarianism as a show of solidarity with his wife, Cierra, turned out to be life-changing. De Gruyter said he pledged to follow a vegetarian diet for thirty days, but realized after two weeks that he was feeling better and had more energy. He hasn't looked back since. The new diet also opened his eyes to the lack of variety in vegetarian dining options. Instead of grumbling about the omission, he seized on the opportunity.
Walk into the company's flagship location in Bend, which served as a proof of concept for de Gruyter and his backers, and you're immediately struck by the familiarity of a fast-food restaurant. But it's also clear that you're not in your father's fast-food joint. There are no heating lamps behind the counter, no smell of fried fat lingering in the air. Instead there's a palette of warm pastels on the walls, punctuated with slogans like, "Burgers for a Better World." It's a vibe that evokes Oregon's other popular fast casual places such as Café Yumm and Laughing Planet. But while those restaurants mix in vegetarian and vegan options with traditional proteins like chicken and beef, Next Level Burger is 100 percent vegan. That's not to say that diners don't have choices. Next Level is all about showing how many ways the traditional burger can be deconstructed and rebuilt, from black bean patties to mushroom and quinoa-based combinations that look and taste like their meat counterparts.
De Gruyter said Next Level Burger is about more than adding another vegetarian option for consumers. He wants to challenge how people think about burgers. If he's successful, he will expand diners' choices while reducing their impact on the planet.
De Gruyter doesn't necessarily spend a lot of time trying to sell folks on the ethics of his burgers. He's more concerned about the flavor. The same goes for his business model. Next Level Burger grew out of his own lifestyle changes, but the business plan is anchored in an understanding of the changing way that Americans are approaching their plates. Growth in sales of plant-based foods reached eight percent last year, according to Forbes, and is expected to continue growing at that rate over the next seven years as millennials tilt the scales toward environmentally informed foods and aging boomers search for healthy alternatives to traditional foods.
"I have two children who were the catalyst for reinventing the concept of the all-American burger joint, but I think there is a pent-up demand for healthier options," said de Gruyter.
The plan was to open the first location in Portland where the market seemed ready-made for the Next Level concept, but a visit to Bend in 2013 convinced de Gruyter, whose wife was raised in the area, that Central Oregon was the perfect place to test their idea. The couple sold their house in Southern California, and de Gruyter left his private equity job in the oil and gas industry. He jokes that Next Level's environmentally responsible business model is an atonement for his past profession where words like conservation and climate change were rarely uttered.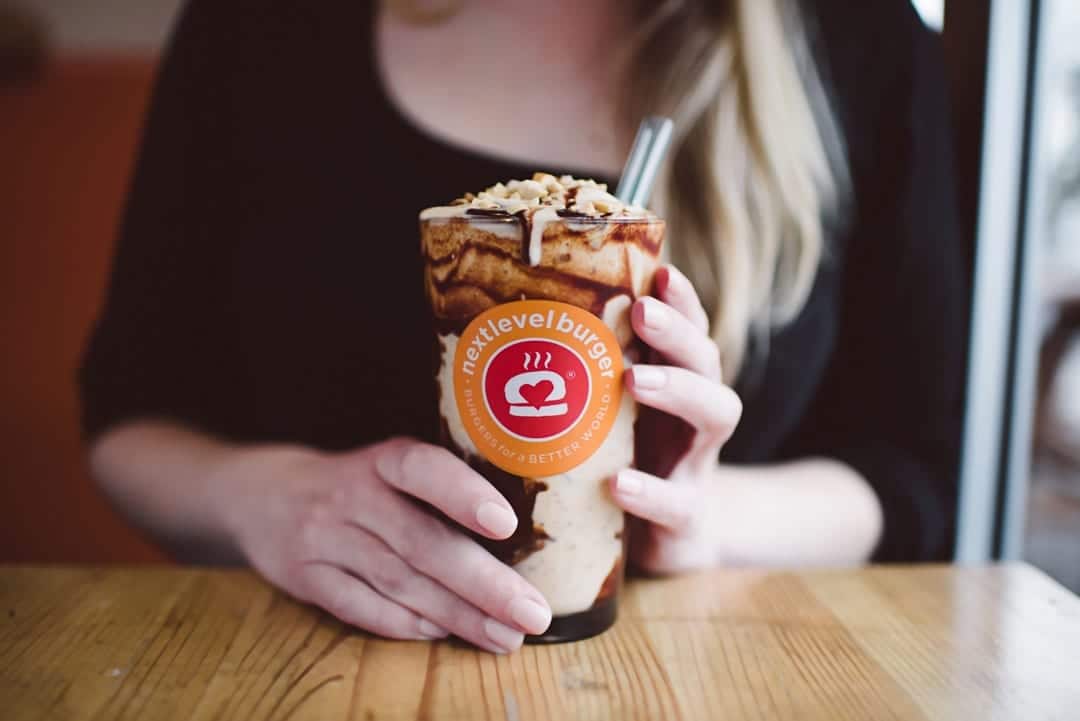 They packed up and moved to Bend within a few months of that initial visit and threw themselves into developing the restaurant, which opened in July 2014.
That pent-up demand was evident from day one. Customers came first partially out of curiosity but have returned out of loyalty. The same pattern has been repeated in Portland, where the concept caught the attention of an early Twitter engineer, Alex Payne, who has since become a friend and investor, helping to fuel Next Level's rapid growth that includes locations in Brooklyn and the Bay Area.
A recent association with Amazon-owned Whole Foods Market has been a boom. Five of the company's seven restaurants are inside Whole Foods, including its San Francisco, Brooklyn and Seattle locations. Next on the horizon for the business is a location in Austin, Texas, in the heart of burger country, slated to open before the end of the year. De Gruyter said he realizes that growing from a half dozen locations to a thousand in just a few years is beyond ambitious, but doing what can't be done is just part of the recipe at Next Level Burger.
"We have taken a different approach, and that was always the intention and our plan from the beginning. We wanted not to be just another regional player. We want to own the reinvention of the American burger joint."