I read No Option But North, a new memoir and political nonfiction book from first-time Bend author Kelsey Freeman, days after finishing the controversial new novel American Dirt. Both books tackle the perilous migration journey from Mexico and Central America to the United States, but only one has stuck with me.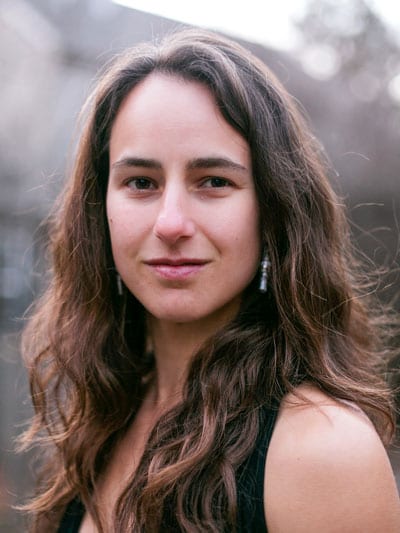 Fiction can have its own truth, but the gut-punch of Freeman's research and interviews, conducted during her time as a Fulbright scholar in Central Mexico in 2016, is impossible to ignore. These stories don't have the same ribbon-tied ending as fiction, and interwoven between are important cultural and political context as well as Freeman's own history and complicated feelings about her privilege. The result is a book that makes the reader feel present for these stories. Freeman is a captivating writer, and some of her observations—describing one migrant she interviewed as "tired enough to seem boneless"—show the depth of her raw talent and how acutely and compassionately she saw the migrants she interviewed for her book.
She wrote that she purposely avoids "the sort of immersion journalism that pretends that observing the migration phenomenon doesn't affect it," and carefully dissects the culture and politics that surrounds the narratives. It all belies her age; Freeman is just 26 and graduated from Bowdoin College in 2016. She had previously studied abroad in Mexico and worked on a research project in the Yucatan Peninsula.
Her research and writing is also influenced by her grandmother, who she dedicates the book to. Her grandmother was a German Jew who migrated to Italy and then America in the 20th century. She would tell Freeman stories from her experiences often, and Freeman found similarities in her research and interviews in Mexico. "It connects in ways that I feel intimately," Freeman said in an interview over the phone.
Freeman confronts her own privilege head-on throughout the book. Within the first few pages, she parses through why she would be allowed a visa to study indigenous rights while the people she was talking to weren't allowed visas to visit their families in the United States. "This privilege was a bitter, viscous taste in my mouth," she writes at the end of her book.
"The essential goal and premise of my book was not to ignore the power dynamics at play, but to name them," Freeman told me. "I think we do nothing by pretending those dynamics aren't there."
The reader can feel Freeman's anger simmering beneath the surface of her writing. This blend of activism and journalism is vital to this story and makes it powerful. "I don't aim to keep my own views out," Freeman said. "What I'm trying to do with the book is connect structural inadequacies and injustices with lived realities and stories. When you're talking about all that, it's impossible not to be political."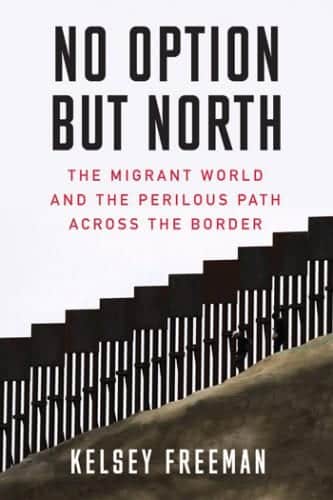 The book also contains black and white images of migrants who were passing through the migration center in Central Oregon. Taken by photojournalist (and Freeman's sister) Tess Freeman, the images are powerful additions to the book, but Freeman's writing and observations could stand on their own and be effective without them.
Today, Freeman works in the Office of Diversity and Inclusion at Central Oregon Community College in Bend. She plans to keep writing about migration and other social and political issues while she continues working in Central Oregon.
No Option But North: The migrant world and the perilous path across the border will release April 14 from IG Publishing. Find it at independent bookstores like Roundabout Books in Bend and online at IndieBound and Amazon. Freeman will be at Roundabout Books for an author event Friday, May 15.