Oakridge has more to offer than just singletrack trails.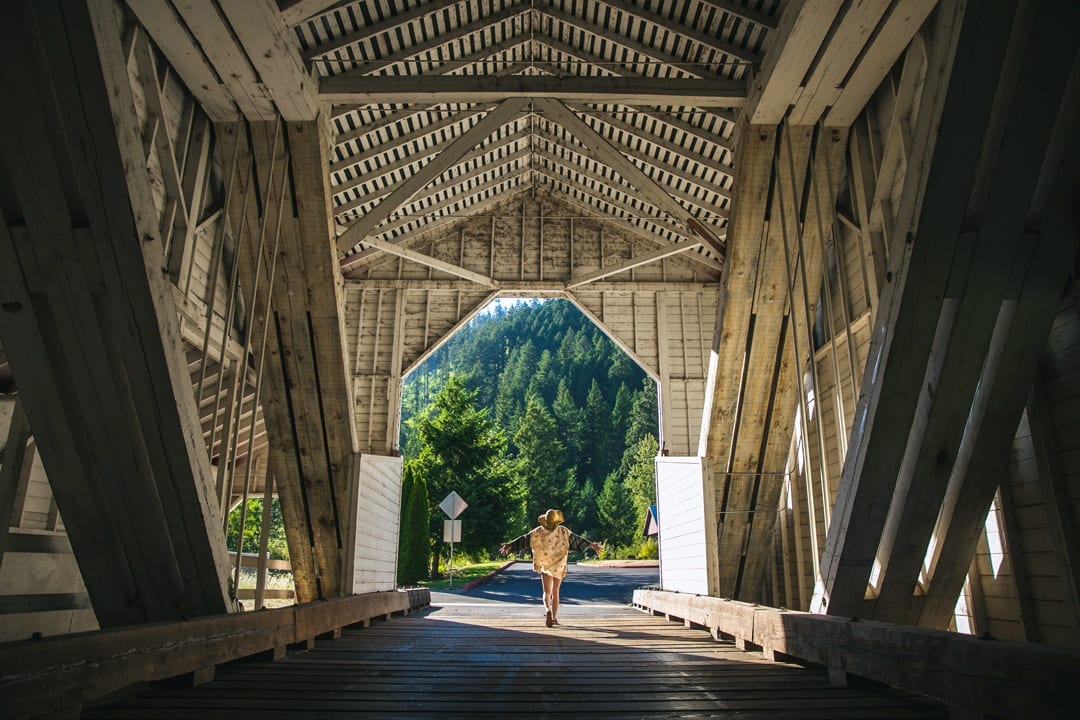 Like many small Oregon timber towns, Oakridge faced an identity crisis in the early '90s. The small town tucked into the central Cascades near the headwaters of the Willamette River was one of many Northwest logging towns left reeling by the collapse of the timber industry. The once-bustling Pope & Talbot lumber mill closed its doors in 1985, idling more than 1,000 workers—almost a third of the town's population. It's been a long road back, but Oakridge is following the model of towns like Bend that have transitioned from timber to tourism, led by its world class mountain biking.
The region now boasts more than 350 miles of trail set against rolling hills and draped in mossy Pacific yew trees and Douglas fir. While most people rightly associate Oakridge with mountain biking, the area has proved it has much more to offer. Whether you're here to frequent the slanting singletrack berms, gaze at gushing waterfalls, soak in natural hot springs or toss a fly to a wild rainbow trout, Oakridge is a destination for serious recreation.
Mountain Biking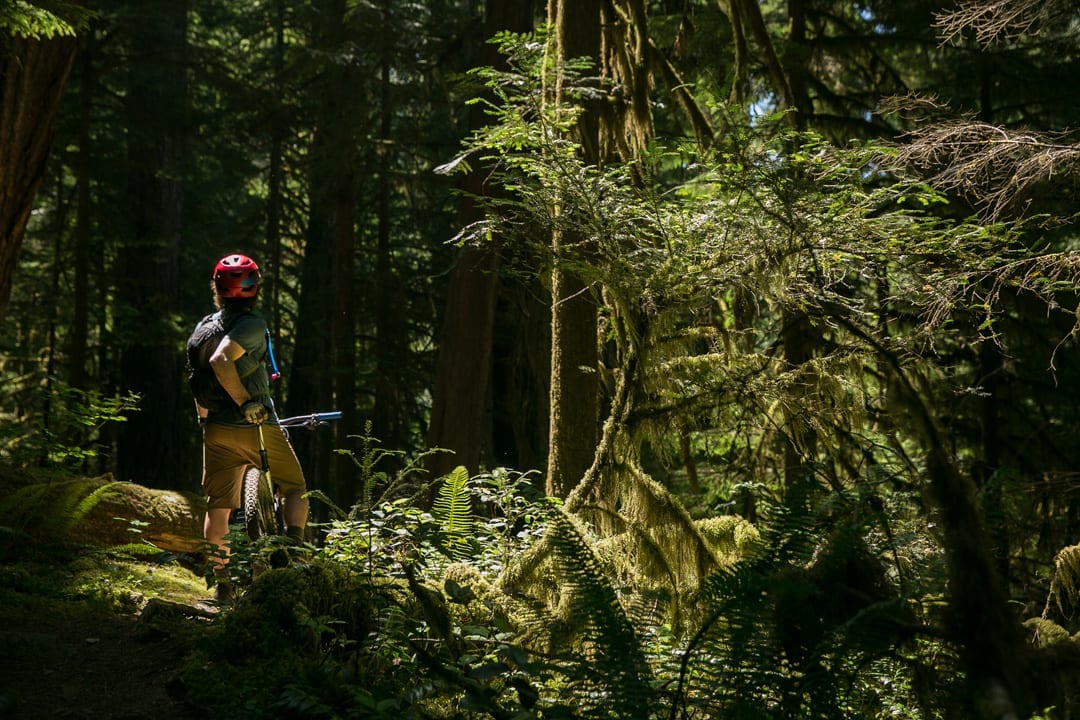 Willamette Mountain Mercantile (WMM), founded by McKenzie Bowerman, grandson of legendary University of Oregon track coach and Nike co-founder, Bill Bowerman, is the starting point for most outdoor exploration around Oakridge and neighboring Westfir.
Operating out of a converted auto-repair garage, WMM offers high-end demo bikes from Santa Cruz and Ibis. World maps are plastered around the interior of the shop. A rainbow of thumbtacks mark the places across the globe from which past shop visitors hail, a testament to the area's growing appeal.
Dining
If you're looking for a quick bite, Stewart's 58 Drive-In is located directly off Highway 58 on the east end of Oakridge. This mom and pop shop provides fresh American cuisine that is sure to fulfill your daily calorie requirement. Get yourself the original "58" burger basket with fresh-cut sweet potato fries and choose from a variety of sauces that may very well be the most colorful condiment palette in all of Oregon.
For dinner, British alehouse Brewers Union Local 180 is one of the most authentic craft beer experiences in the Pacific Northwest. Situated in the heart of town, this pub is the only brewery in all of Oregon that solely serves cask conditioned ale, hand carbonated ale as it was traditionally served in Britain's pubs of old.
Owner Ted Sobel established the pub in 2009 as a "social center and meeting place" for the whole family to enjoy. The paperback library, miniature pool table and small board games make this an ideal setting to kick back and enjoy a well-deserved brew. Relish a plate of bangers and mash as a live band fills the air with music while you lounge on the front patio in the golden sunset as it settles deep into the Cascade Range.
Fishing, Hiking and More
Oakridge's many rivers and streams offer excellent rainbow trout fishing. Beautiful, iridescent pink hues mark the fish of the local Hills Creek Reservoir, Salt Creek and Salmon Creek, while the reservoir offers a mix of trout and warm water species, including crappie.
Due to the regular stocking of hatchery rainbow trout at Hills Creek Reservoir and Salmon Creek Falls, these tributaries of the Middle Fork Willamette River could make even the most inexperienced angler feel like a pro.
Salt Creek is home to wild cutthroat and rainbow trout. Good fishing can also be found for wild trout on the Middle Fork Willamette between Hills Creek and Lookout Point reservoirs with access from Highway 58 and Forest Road 5852. Brook trout are scattered along the upper section above Salt Creek Falls making this spot an ideal fishing destination.
For hikers, Salt Creek Falls and Diamond Creek Falls is a stellar 5.4-mile, lightly trafficked loop trail outside Oakridge. Take your dog for a stroll or stretch the legs and experience breathtaking waterfall scenery. For a more moderate hiking option, venture towards Diamond Creek Falls and complete the loop.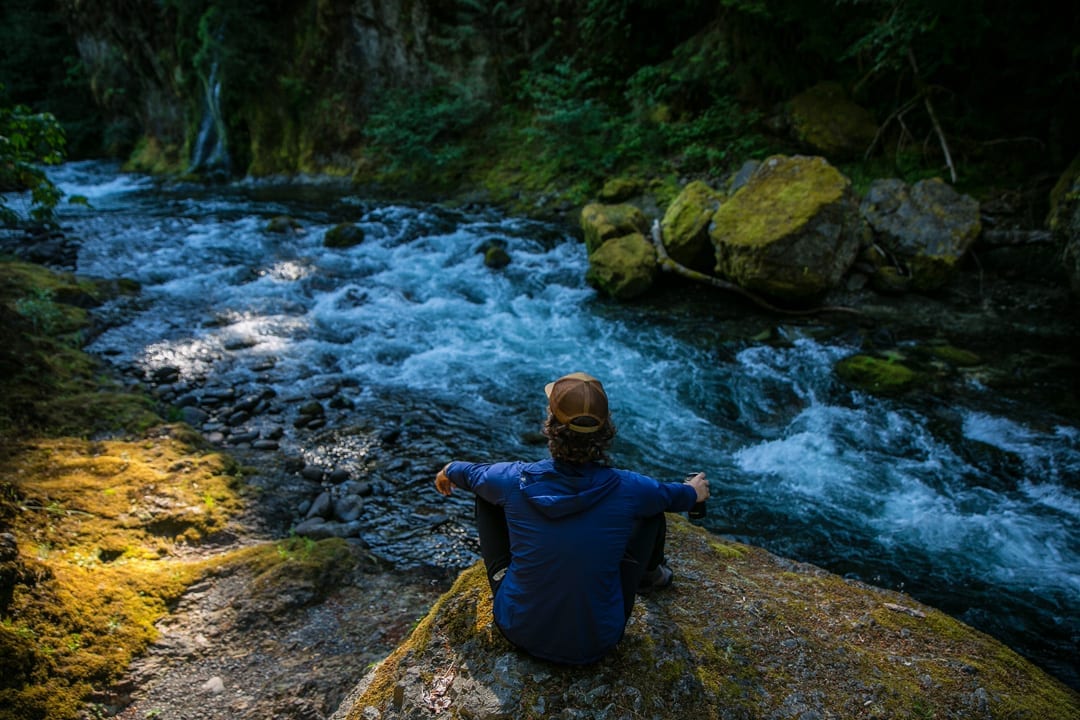 Head over to the meditative Warm Springs soaking pools just off Salmon Creek Road for a mild temperature soak on a hot day. Considered a hidden gem of Oakridge, these three ninety-six-degree pools experience much less traffic than nearby McCredie hot springs and offer a cooler option on those hotter summer and early fall days.
If you like your sunset served up with a view, Dead Mountain is both the top of an amazing singletrack trail and also a beautiful place from which to see the expanse of the Willamette Valley and Southern Cascades.
If you can't fit this all into a day, don't worry. There are plenty of reasons to linger a bit longer in Oakridge, the little timber town that's turned a page.