When Ashley Cascade Paggi graduated in 2006 with a graphic design and communications degree from California State University, Chico, she landed in-house graphic design positions with Pottery Barn and Weather Underground, both in San Francisco. Seven years later, she and her husband moved to Bend, and she went to work as the lead graphic designer at Oregon State University-Cascades. Her successful graphic design career was full steam ahead, but nevertheless, change was coming. In 2015, Paggi took maternity leave and never went back.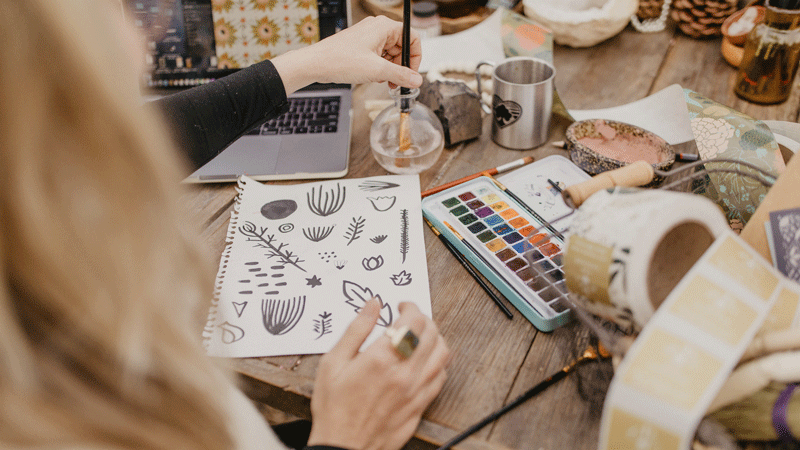 After five years as a stay-at-home mom, she searched for a way to reenter the workforce with flexibility and no requirement to clock into an office. When the world shut down in early 2020, Paggi found her answer in an online course. "It was an intensive eight-week immersion class on surface pattern design (fabric design) that quickly became my passion," she said. Instead of using her creativity for someone else's vision, she could now explore her own projects. Eventually, that led to her artwork appearing on children's clothing, handmade quilts, wallpaper, silk scarfs, stationery, dinnerware and much more.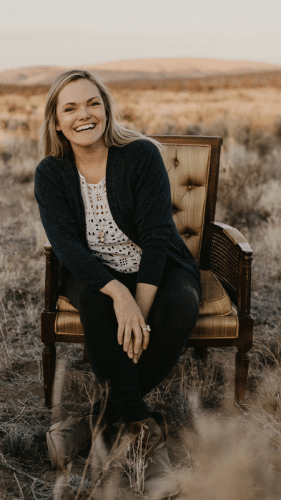 Paggi named her company Ash Cascade Designs and began sketching simple drawings inspired by adventures in the Pacific Northwest with her husband and two daughters. The sketches became patterns created through Adobe Illustrator, which grew to an extensive digital library. The course taught her to protect her designs with copyrights and how to earn royalties from licensing agreements.
Her big break came when Rachael Stipanov, the creative director at Cotton+Steel Fabrics, a California-based wholesaler and manufacturer of Japanese fabrics, saw Paggi's hashtag on Instagram. "I review a lot of art and was drawn to Ashley's unique layouts, color palette and the balance of her designs," she said. "We connected, and I decided she was someone I wanted to work with. She's the perfect package of great design and personality." 
Since that phone call, Paggi has licensed three collections for Cotton+Steel, which the company distributes to boutique quilt shops, including two in Central Oregon. The collections, "Camp Creek," "Canyon Springs" and "South Sister," pay tribute to the color palette of Central Oregon.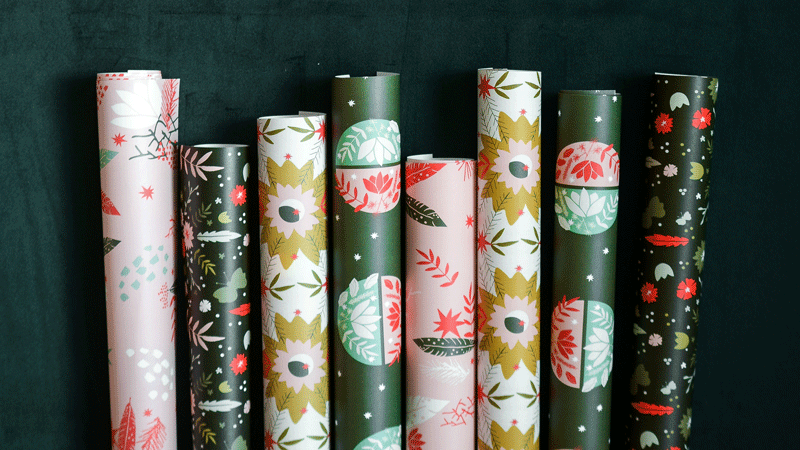 She also has licenses with Alice + Ames, an online retailer of high-end children's clothes, and eight designs with Bend-based ski clothing company, BlackStrap, which makes base layers and face gear for their signature artist series. Other recent clients include Geometry House, which has chosen six towel designs, and Kinder Cloth Diaper Co., which will make cloth diapers in Paggi's patterns.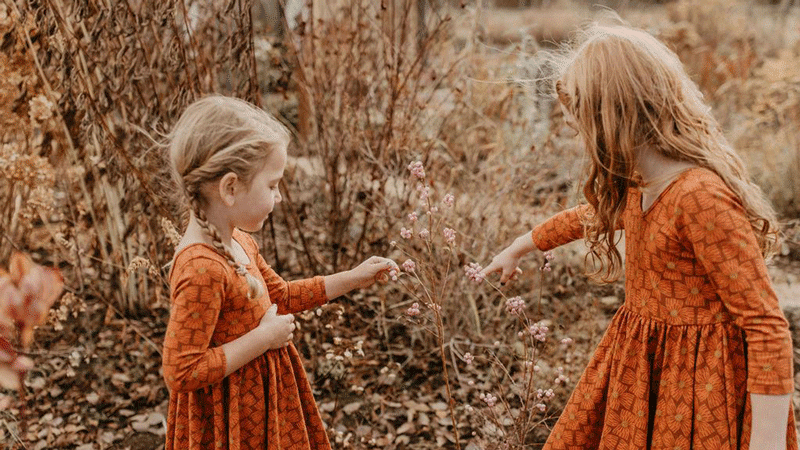 "Licensing art is a good revenue stream for artists," she said. Her home studio is packed with cards, stationery, Japanese rolls of decorative sticky tape, holiday wrapping paper and calendars printed with her designs. In the two years since its creation, Ash Cascade Designs has evolved into a business that can license anything printed with an image. 
"When I finally got the confidence and drive to start creating the artwork that I wanted to make, I started enjoying my art practice so much more," she stated in Origin, a lifestyle magazine that featured Paggi as a female creative leader, describing her work as "bohemian artwork (that) evokes a polished yet gritty sense of place." 
As a successful entrepreneur with an active social media presence, the 38-year-old is busy courting new clients, mentoring other artists and is part of a team of mentors for thousands of students enrolled worldwide in the same class she took two years ago. "It's fun to have a career that I'm passionate about," she said. See ashcascade.com.
---