Few complete the Pacific Crest Trail without a little help from friends and strangers—small acts of kindness dubbed "trail magic."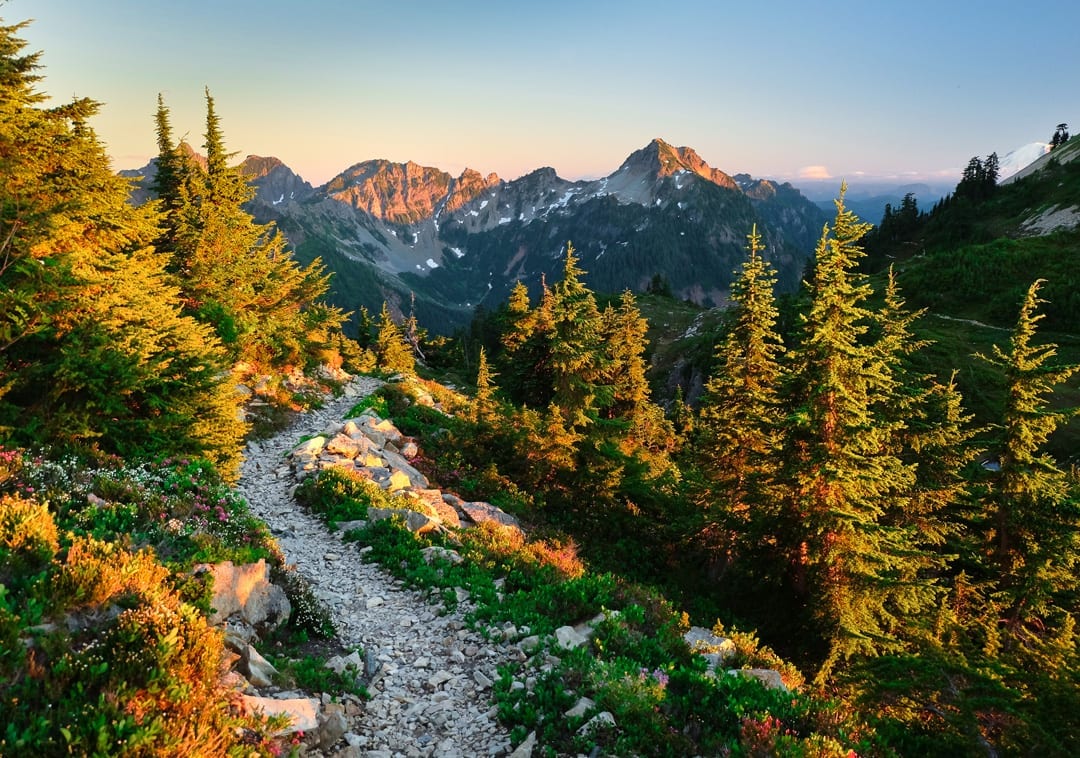 In 2015 my husband and I quit our jobs in Maine to hike the 2,658-mile long Pacific Crest Trail (PCT), a route that winds along the spine of the Sierra and Cascade Mountains from the Mexico border to Canada. It's the equivalent of walking from New York City to Miami and back again—if the entire route ran across the top of a mountain range and spanned a desert.
The PCT is a journey that is both grueling and transformational. It's also one that many choose to do alone, either for personal or logistical reasons. But few complete it without a little help from friends and strangers—small acts of kindness that the PCT tribe dubs "trail magic." Trail magic occurs anytime someone helps a hiker out. That person is often called a trail angel. For some, giving back to the trail is more than a spontaneous gesture, it's a ritual.
"Trail magic happens all the time," said Mark Larabee, Pacific Crest Trail Association associate director of communications and marketing. "It can be anything from a ride to the store to a bag of kiwis left for hikers. It's very spontaneous and comes from people wanting to give back. It kind of renews your faith in humanity."
Setting out to hike from Mexico to Canada alongside thousands of other hikers was a life-changing experience for me. Afterward, despite the hunger, shin splints, monster-sized blisters, exhaustion, boredom and bee stings, we found ourselves longing for the trail, but with a relocation to Washington and new jobs, the logistics of another long-distance hike didn't fit into our life. That's when we decided to make a little magic of our own.
So, one weekend in July, when we predicted a hiker bubble would be passing through, we loaded up our Corolla with a little propane grill and enough food and drinks to feed a small army and headed into the Willamette National Forest to Charlton Lake, about fifty miles southwest of Bend.
Hungry, Hungry Hikers
Charlton is one of the many alpine lakes dotting the Oregon stretch of trail. It's remote enough for trail magic to remain a surprise, but its primitive campsites were accessible by forest road, with a parking lot close enough to haul coolers from.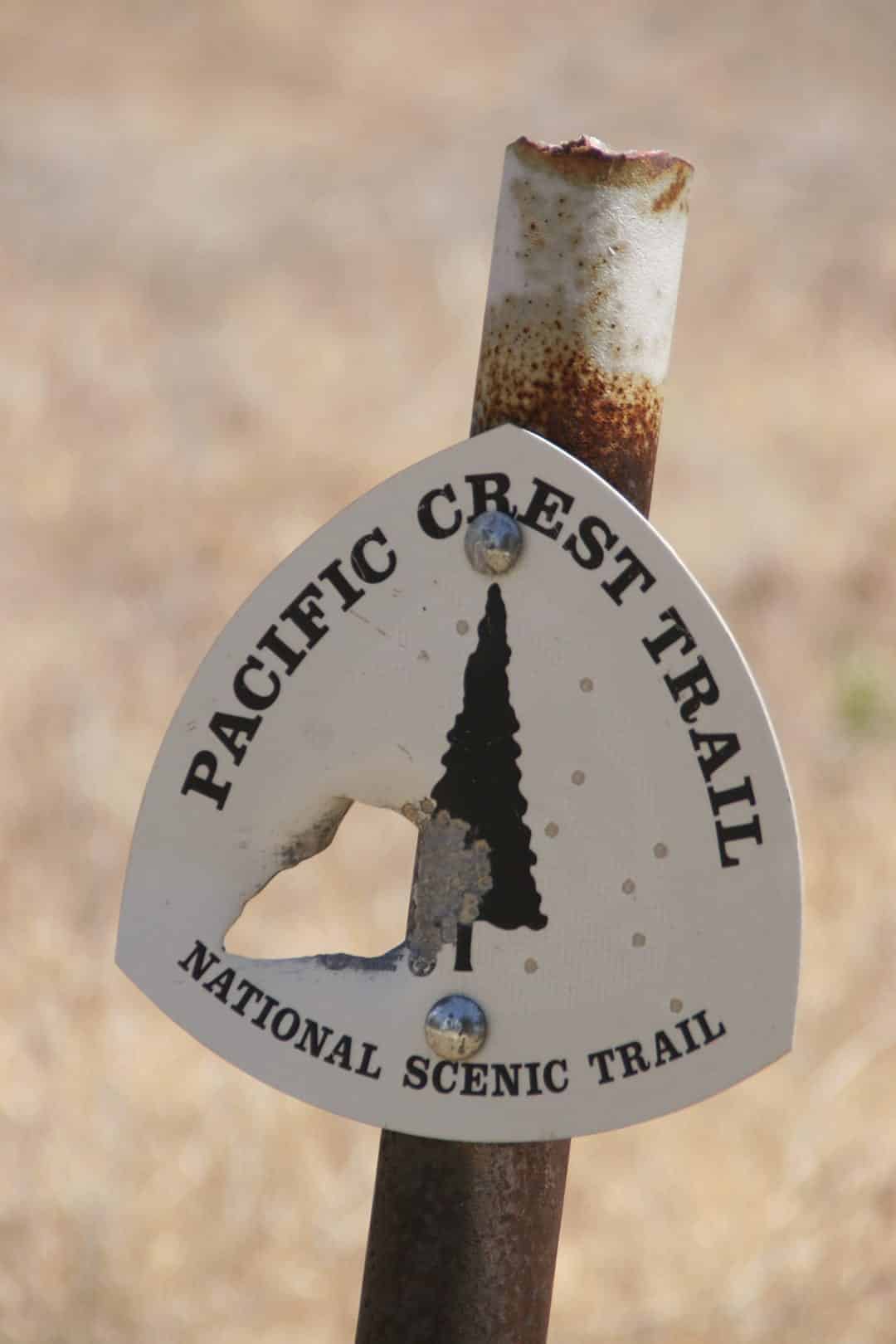 It was also a spot where we had received trail magic of our own in 2015 from a group of weekend campers. We had politely set up camp away from the group, so as not to disturb their festivities with our stench, and were about to dig into our dinner of cheese and peanut butter tortillas when one of them brought over pulled pork sandwiches, an avocado, cucumber and watermelon salad and two Rolling Rocks. After hiking a twenty-mile day, eating the fresh and home-cooked food while gazing out onto the glassy lake tasted like heaven. I think we ate our regular dinners too, because, well, hiker hunger.
Nathan "Bamboo" Voeg (everyone who thru-hikes picks a trail name that they go by while they're on the trail), a thru-hiker from Montana whom we fed, said hiker hunger is "hunger that hits you after you have been on-trail for a month or so." Voeg rolled into our trail magic camp in the late afternoon, proceeded to eat about three hamburgers, countless hot dogs and sodas and stayed for breakfast the next day, entertaining us with his stories of the trail. "You do not turn down food offered to you when you have achieved hiker hunger," said Voeg, who is tackling the 3,100-mile Continental Divide Trail, which runs from Mexico to Canada through the Colorado Rockies, this year.
We had around forty hikers come through, grilled up sixty hamburgers, thirty-two hot dogs and two veggie burgers, and doled out forty-eight cans of fruity soda, seventy-two beers, two bags of apples, four family-size bags of potato chips, Sour Patch Kids, baby carrots and baked goods I had been making and freezing all summer—basically everything we craved as hikers.
An Angelic Legacy
Trail angels evolved naturally from the trail. No one really knows their exact origins, but they probably started first on the older Appalachian Trail, which spans 2,200 miles from Georgia to Maine, and later migrated to the PCT, which was first conceived of in 1926 but wasn't officially completed until 1993.
Trail angels come in all shapes and sizes. They can brighten the spirits of a hiker on a tough day with something as simple as a jar of pickles anonymously left beside the trail, or maybe the angel is a little boy on a day hike with his father who shares his fruit rollup. They often provide a practical and necessary service like a ride into town. And every once in a while, an angel will provide some truly miraculous magic.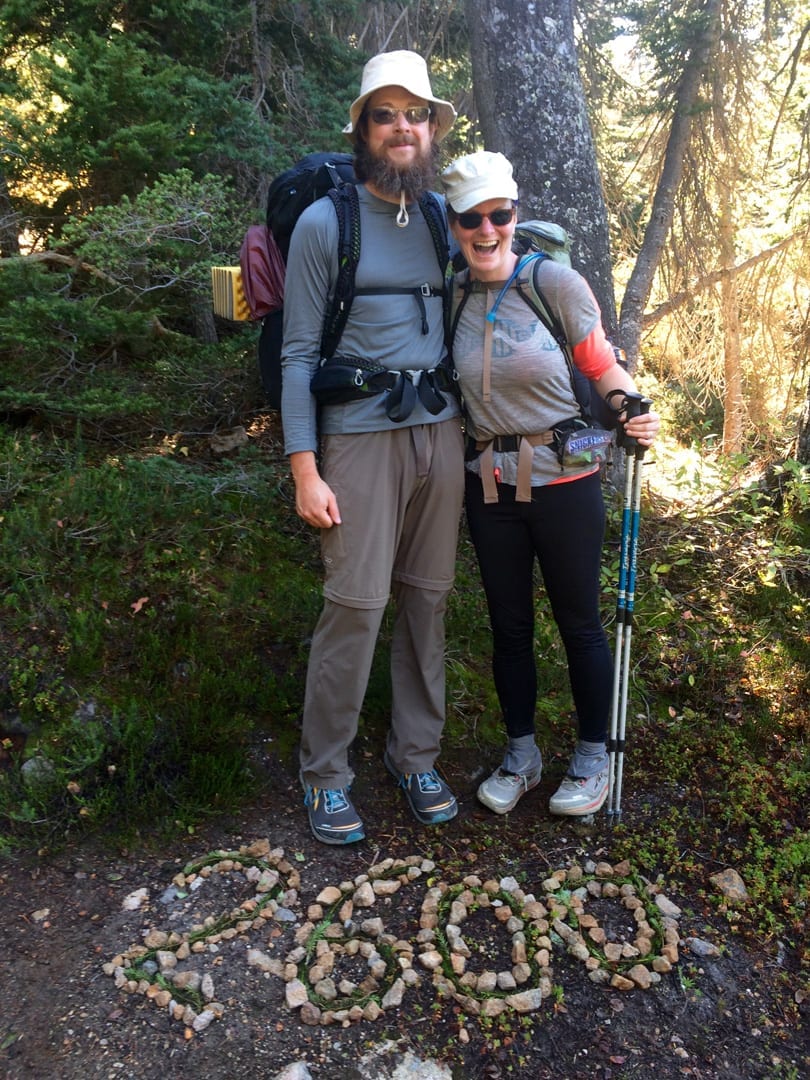 "You can do it once or make a lifestyle of it," said Todd "Burning Man" Galewski, who hiked the trail in 2007 until he got snowed in at Bend, was offered a good job and never left. He received some memorable trail magic that year, like coming to a road crossing in the Mojave Desert where someone was making root beer floats for hikers, but the most memorable he credits to Scout and Frodo (aka Barney and Sandy Mann), legendary angels who have been welcoming hikers into their San Diego home for years. Galewski stayed with them before starting the trail, like many hikers (more than 900 in 2017) and had a chance encounter with them later on.
"Scout saved my life," he said. He described how he had become so sick he could no longer hike when Scout and Frodo came upon him by chance while they were hiking in King's Canyon, California. While the couple took a break on the way back to their car to chat with some friends, Galewski continued hiking to the trailhead, since he was going much slower. Delirious, he missed a switchback and stepped off-trail. When the Manns didn't see him at their car, they turned around to search for him. Scout finally noticed faint footprints and found him dehydrated and unconscious in a field, with what he later found out at the hospital was giardia (an infection contracted from drinking contaminated water) and the flu.
The two stay in touch. "Scout came up to visit me and my family in Bend," said Galewski. "We have a lifelong bond. He feels very responsible for my life."
If you were lost in the woods near Bend, it was local trail angel Lloyd Gust you called. A world-traveled hiker with a deep familiarity of the region's trails, Gust provided trail magic in the form of rides and much more for over ten years, until he was no longer able to at age 84.
"The unique thing about him was that he was the type of guy that when you'd call and say, 'I'm lost,' he'd say, 'That's good, that makes two of us. Look to the east and tell me what you're looking at, now look to the west, the north, the south. Oh, I know where you are. Go to your right, there's a little trail that will take you to the trailhead and I'll be there to pick you up,'" said Brian "Uber Ducky" Douglass, Gust's friend and personal assistant, who took over for him five years ago.
"Lloyd used to tell stories of getting woken up in the middle of the night by hikers calling who were really sick or injured," said Cat Addison, another local trail angel.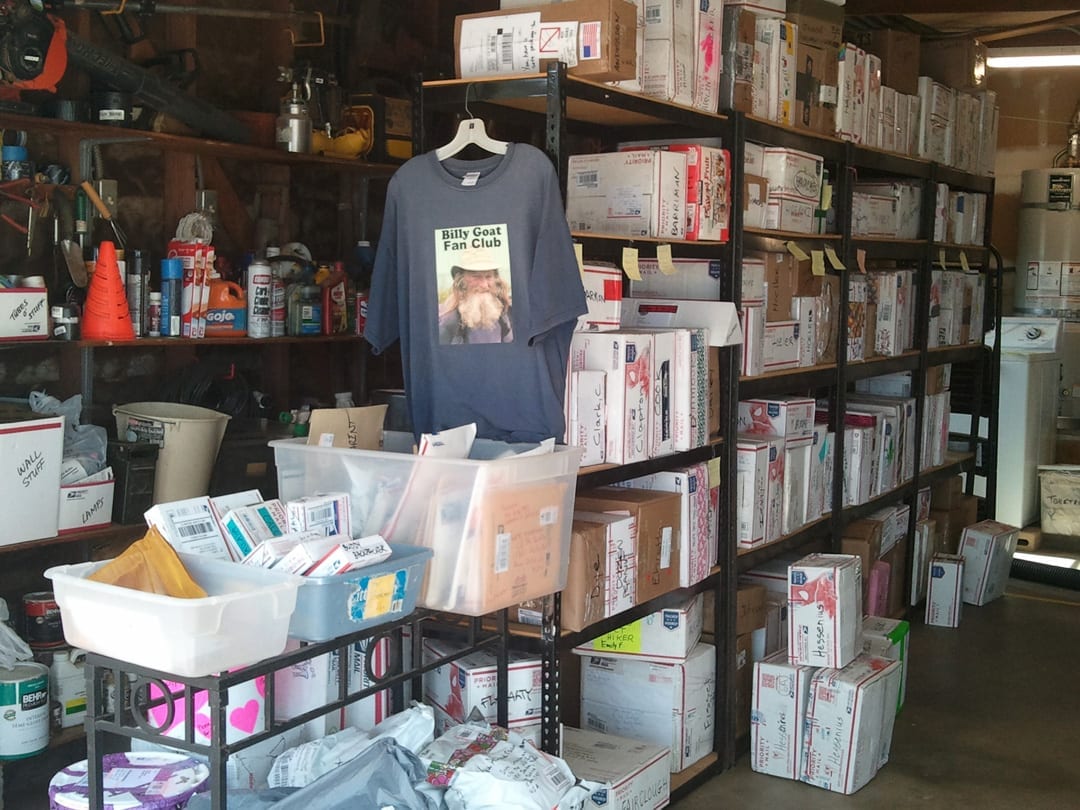 Gust passed away four years ago and Douglass has been carrying on, giving rides to hikers, and has organized a group of a dozen or so mostly retired locals to help. "Gray beards, gray hair—that's what they get," said Douglass, who is retired from a career in public service. He's not a hiker but saw the need for the service. He and his group of angels pick up hikers at the three main trailheads and bring them to the post office, grocery story or REI, suggest affordable places to stay and take them back to the trail the next day.
Last year was an exceptionally challenging year for hikers due to a deep snowpack in California's Sierra Nevada mountains and wildfires closing down most of the trail in Oregon and Washington, making trail angels even more important. The fires left many hikers stranded in Bend, which is when Woody Keen, "Nibbles," a retired trail planner and builder, began trail angeling by driving hikers around the wildfires in the Sisters Wilderness Area.
"I learned of trail angel work, posted my name up for help and started getting all kinds of requests for shuttle assistance," said Keen, a trail runner who does volunteer trail maintenance and education through the PCTA. "I am retired so have free time, a large truck that can haul lots of hikers and packs, and am pretty familiar with sections of trail through this area."
The Trail Provides
There's a saying on these long-distance trails—"The trail provides"—a testament to both the unexpected magic of strangers and the free spirit successful hikers need to embrace. That's not to say hikers aren't prepared. They often spend months figuring out their food supplies, use maps and water reports to find viable water sources and never count on trail magic.
The Pacific Crest Trail Association warns hikers not to rely on trail angels or water caches. "Being self-reliant is part of long-distance hiking," said Larabee, who has section-hiked large portions of the PCT. "It's kind of the antithesis of relying on trail magic and trail angels."
"If you plan on it or can count on it, it isn't nearly as magical," said Voeg.
The PCTA doesn't want to stop trail angels, "but at the same time we want them to be responsible for what they put out there," he said. "We tell people if you're bringing food out, stay with the cooler and hand it out then bring back everything you brought in."
Addison or "Catdog," who has thru-hiked both the Appalachian Trail and PCT, used to put a cooler out at Santiam Pass with chocolate chip cookies and sodas that she would restock every weekend, but stopped after a bear got to it.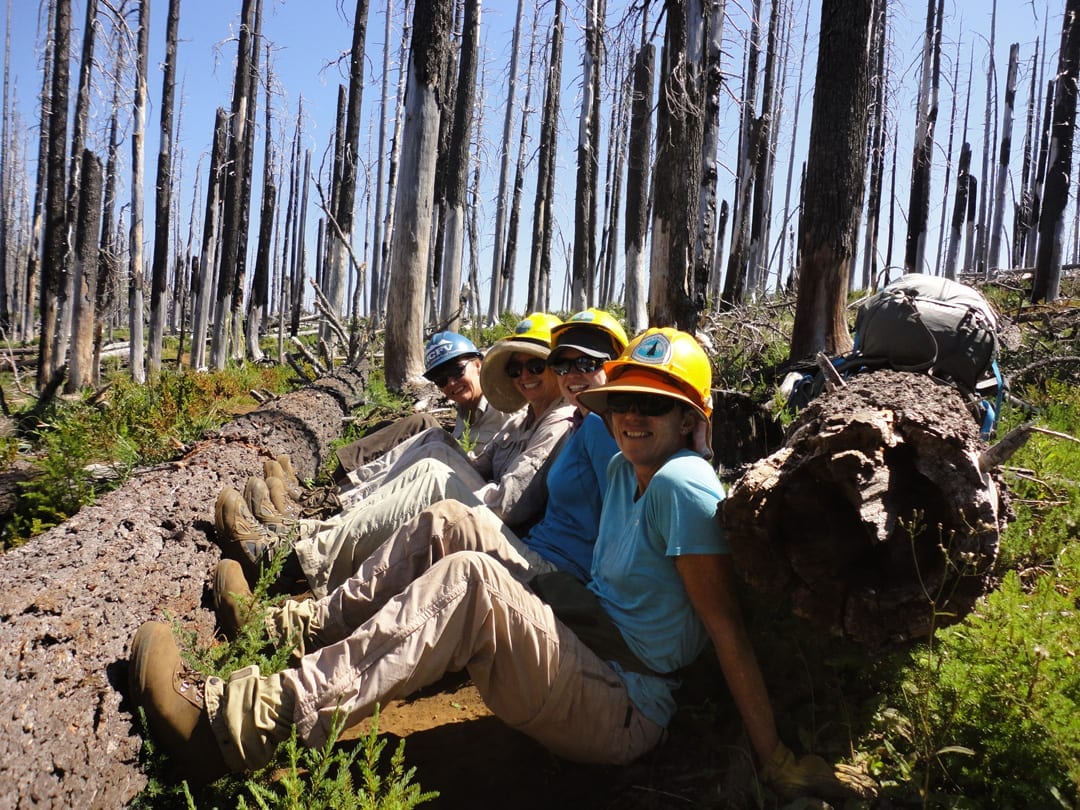 "We're really pushing Leave No Trace—being sensitive to the landscape and wildlife," said Larabee. "Lots of people with good intentions leave coolers out and they turn into basically garbage, and our trail crews are cleaning them up."
These days Addison will offer hikers rides, but her primary way of giving back to the trail is trail work. She is certified through the PCTA and assigned a section of trail to maintain, taking a group of women out with her each year.
For Addison and many other angels, giving back to the trail any way they can brings them closer to something they love. Addison said she feels a little twinge of sadness during the springs when she is not planning a big hike, but others are departing on their epic journeys, whether on the PCT, Continental Divide or Appalachian Trail. Next year, she plans to hike the Colorado section of the CDT. In the meantime, she will keep working on her angel wings.
"Once you do something like this you feel so empowered, you just want to do it again," Addison said.