In some ways, Placed: An Encyclopedia of Central Oregon is exactly what it sounds like. Locals who pick up a copy will recognize some of the topics right away—Pandora moths, Sparrow Bakery ocean rolls, wildfire, juniper trees and the specific way our red-tinged volcanic dust smells.
But really, Placed is much more. The anthology, released last fall, takes care to go beyond the typical Central Oregon grist and delve deeper. Edited and privately funded by Ellen Santasiero and Irene Cooper, Placed is organized into an encyclopedia format, an A-to-Z of all things high desert. 
Initially, five women came together to work on the encyclopedia after getting the idea from former Oregon poet laureate Kim Stafford. "It was really with a wink and a nod, you know? Here's this thing, go do it," Cooper said. The group got started, then hit a big snag—a global pandemic. Santasiero and Cooper decided to press on and complete the project.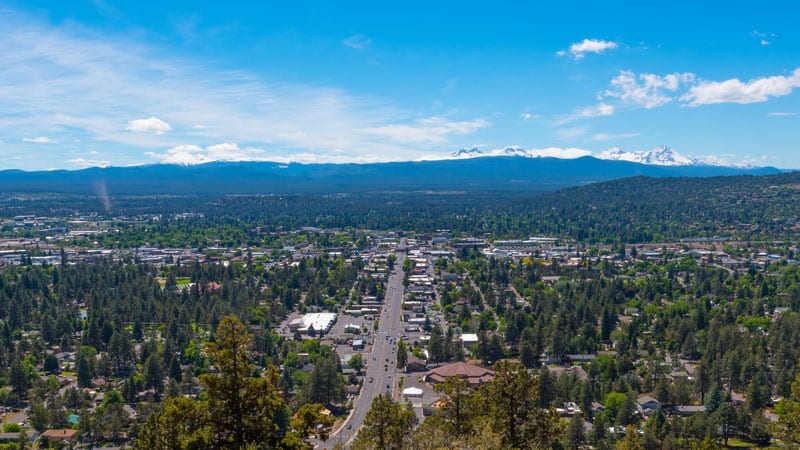 The result is a broad look at Central Oregon in all its diversity, and lack thereof. Placed doesn't read like a practice in creative nonfiction. There are poems, expository writing, even a work of fiction. And its voices are not typical, either. Small regions like Central Oregon tend to have insular communities of writers, and this book goes beyond that cadre of the usual suspects, grabbing work from professional writers and newbies.  
Cooper said the group started by asking people they knew from their writing network to submit two pieces, each under 800 words. Then the group talked about what topics they knew they'd want included, for example a piece on the local food scene. Turns out, one of Santasiero's neighbors worked for High Desert Food & Farm Alliance, and while she wouldn't call herself a writer, she had written a piece about her work for friends. 
At times, the book can feel a bit disjointed, jumping around the landscape and from idea to idea. But that approach becomes part of the charm. This motley band of writers reveled in Central Oregon's natural beauty, and then added its own twists. "We didn't talk about it," Santasiero said of the variety of styles and ideas featured in the book. "It wasn't an overt thing. We just feel like writing is writing, and a different genre can reveal the optics or subject in a different way. We just left the doors wide open and were excited to see what we got."
Those who pick up the book may notice it's labeled as volume 1. There's no funding for another volume, said Santasiero, but she is hopeful Placed will garner attention and lead to a second edition. "It's this sort of glimmer in our eye right now because this was a labor of love. I have faith, but it's just going to be an organic process."
Cooper, for her part, believes there are plenty of topics that haven't been touched yet. "There's more to say about how people have navigated lockdown and quarantine. There's more to say about what relationships and what community looks like in the past year," she said. "I think one of the things I'm fairly impassioned about is avoiding the socioeconomic homogeneity that has affected so many towns in the West. That's always been a concern of mine—hearing from people whose voices are fairly soft in the community. If we were to cast our net again, I think we'd be pleasantly surprised by what we'd find."
"I would call it my love letter to Central Oregon," Santasiero said. "I moved here thirty-one years ago, and I've made a really good life in Central Oregon. I think of it that way, it's something I feel like, personally, is giving back to the community that has supported me." 
Pick up Placed in Bend at Dudley's Bookshop Cafe, Roundabout Books, the Bend Store or The Workhouse, or order through your favorite bookseller.