Raina Verhey paints landscapes of the soul
Utilizing thick oil paint and textured impasto-style brushstrokes, Raina Verhey unearths and explores meaningful and complex emotions in her art. "My work is a place for me to question and process the world, a way to hold space for the grief and love of my heart." She classifies her creative style as emotional impressionism, crafting abstract landscapes that vividly portray the metaphysical terrain of the soul.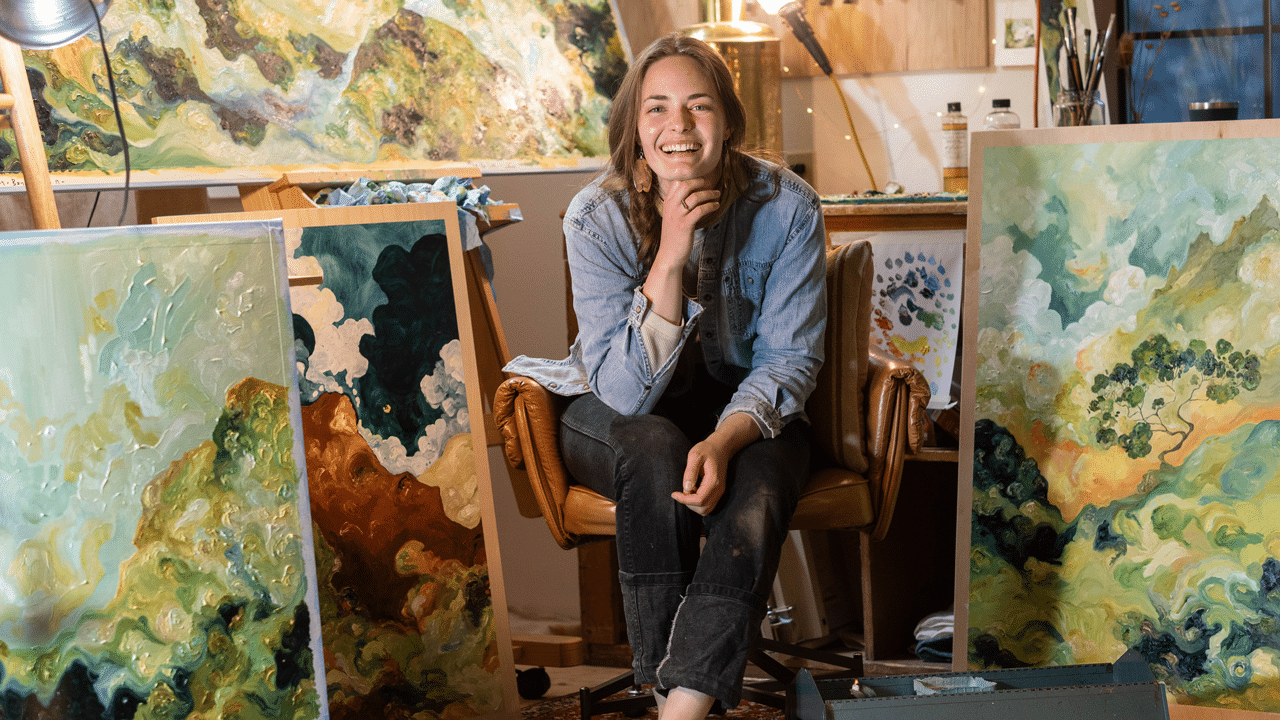 She grew up outside of Atlanta, Georgia, with parents who worked in the arts, her father as an architect and writer, and her mother as an indie songwriter and artist. "My parents cultivated an incredible atmosphere to learn the hardships and rewards of pursuing the arts," said Verhey. "Being the oldest of five during the crash of '07 in an artisan's home, I learned real quick that life is pain, but I also learned by watching my parents that honest expression of that pain is a salve to the sting." 
Though surrounded by the arts as a child, it wasn't until she was living on her own in California at the age of 17, facing a barrage of personal hardships, that she turned to art as her safe space. "It was my way of self-healing," she said. "I had all of this pain, and I would sit there, and I would fill my notebooks with these abstract scribbles, and they just took over all of my pages, and it slowly grew from there." Her style, skill and perspective as an artist expanded alongside her journey of personal growth. 
Four years ago, she moved to the woods outside of Sisters, and it wasn't long after her arrival that she bought her first set of cheap oil paints, an on-the-whim decision that would propel her toward her current medium of creative expression. Further reflecting on her transition from mere notebook scribbles to becoming a dedicated full-time artist, Verhey shared, "Even though I was bad at the beginning, I took myself seriously. The work had a meaning beyond just being good, so I knew it was something important and worth taking seriously."
Many long days and nights spent painting were also involved in developing her craft. "I just kept going, and when you put the hours in, you finally hit a cusp where you get into the flow and find your style." Verhey's style is greatly inspired aesthetically by the work of Vincent Van Gogh and continues to be a way for her to map her emotional life. "I feel the emotion in my chest, and it kind of has a movement to it, and I apply that movement to the canvas," she said. "Which is why a lot of my brush strokes are really fluid, a lot of tumultuous curves in and out, and twirls and swirls."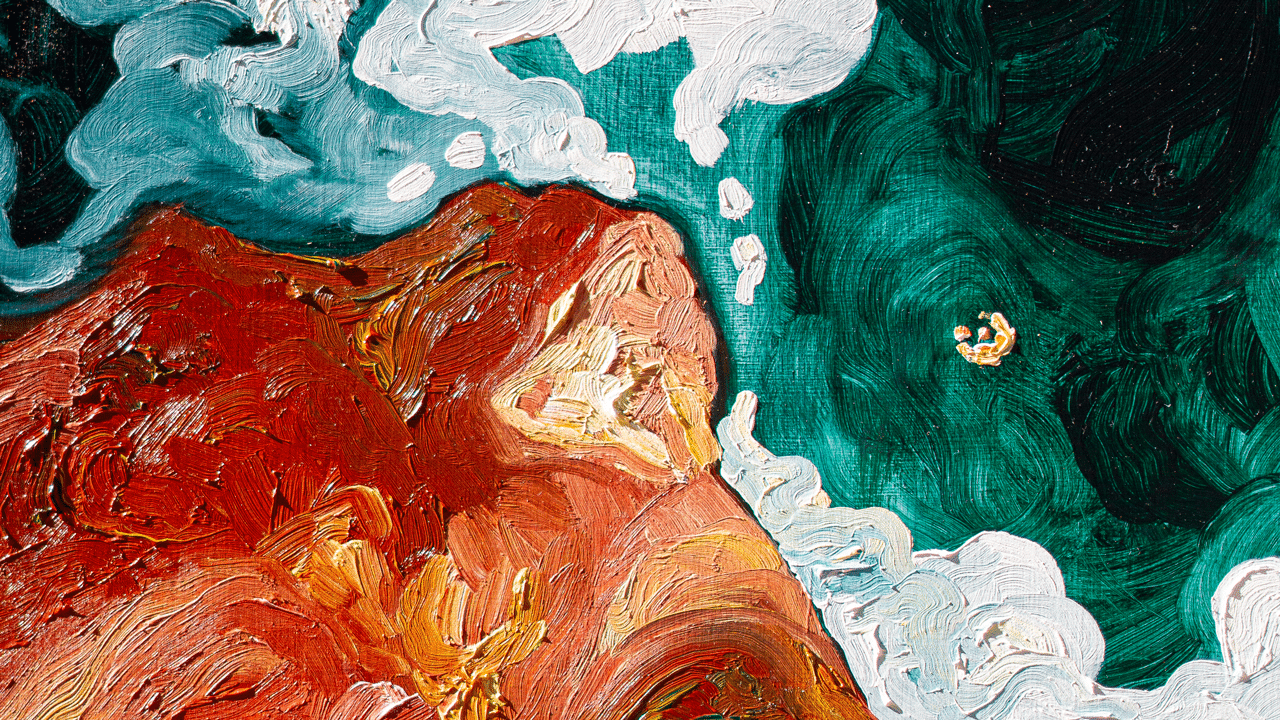 She hopes her work prompts others to reflect inwards. "It is my intention to inspire beauty and hope, and the courage to carry on in the face of great tribulation and weariness," said Verhey. "I want my work to be an invitation to step into the honesty of your soul and a support to you becoming friends with that honesty."
Her art has been inspiring the community as it hangs on the wall of Central Oregon businesses and homes, a community she is continually impressed by and grateful for, "Folks here take the arts so seriously and so value artists," she said. "I'm always honored by the time folks take to engage with my work and by how interdependent the life of an artist is; I can't express how grateful I am to those who love and share my work." 
Find work by Verhey at the Campbell Gallery from June 8 to August 1, or in the halls of The Grove during the month of July. See artbyraina.com. 
---