Former Microsoft exec Rane Johnson-Stempson on the key role of diversity and inclusion in Bend's growing tech and startup community.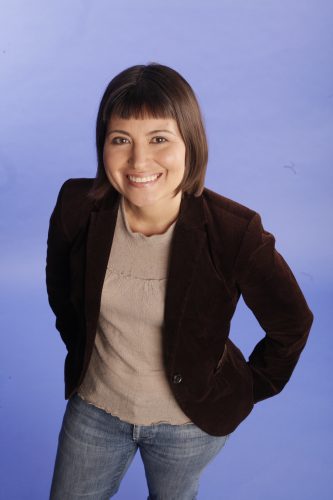 Rane Johnson-Stempson has spent most of her career finding ways to infuse more diversity into the tech industry. She previously approached the issue from a global scale as the research director for Microsoft Research. Now she's launched a local initiative to help Central Oregon tech and startup companies discover easy ways to make their workplaces more diverse, inclusive and, ultimately, successful. We recently caught up with Johnson-Stempson to learn more about her consulting startup the Ranemaker Institute and her vision for a welcoming, inclusive and diverse city.
Why did you start Ranemaker Institute?
Our belief is that if you feel valued at your workplace and you enjoy your workplace, you'll be more of a contributor in the community, happier and more prosperous overall. We want to help train tech and startups about what they can do to be more inclusive and help their employees feel better heard. This helps employees and employers, but it also helps us to attract more diverse individuals to the region.
How did your background with Microsoft prepare you to start Ranemaker?
I was previously the principal research director at MS Research, and I was responsible for growing a more diverse global pool of computer scientists and PhD program graduates. I worked with international organizations, governments, and top research and computer science institutions to solve the diversity problem. We also partnered with organizations to take on different social issues affecting underrepresented communities where we thought tech can make a difference.
Why are diversity and inclusion an important issue, especially for smaller startups?
When you're creating products and services for a diverse population and you don't have diverse people informing the process, then you're going to miss the mark. This is important for startups because they're often trying to build the next big thing and they don't want to fall behind their competitors. In fact, McKinsey reported that companies in the top quartile for gender, racial and ethnic diversity are likely to have up to 35 percent greater financial returns compared with their national industry medians. But I understand that startup founders have a lot on their plates, so I try to help them recognize the small things they can do to promote diversity and inclusion. A lot is around how you approach performance reviews, how you advance employees and how you recruit new hires.
When you talk about diversity in the workforce, what do you mean?
I like to ask employers, 'How do you have the greatest diversity of thought?' You need people with different skill sets, backgrounds, experiences, cultures, genders and sexual orientations. You have to think about what you're selling and the people you're targeting. Do you have the right minds in the room? If not, then you need to recruit more people or skill up your staff. You may not be able to hire dozens of people, but you can task individuals with understanding different populations and taking on initiatives that address them.
What do you hope your work with the Ranemaker Institute accomplishes?
My hope is that Bend becomes a role model for small towns across the country as a welcoming and inclusive place. That people and companies can see that they don't have to go to large cities to have a good life or find great talent for their workforce.