Many Central Oregonians are proud of our last-in-the-world VHS video store, like the idea of a rounded silver travel trailer tucked in the driveway for weekend escapes and probably have a vintage cruiser bike around somewhere.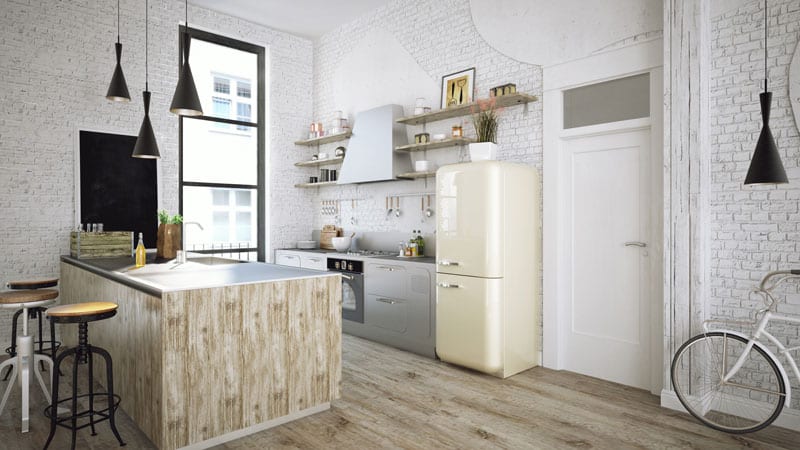 Though, for most of us, retro styles don't often come inside (except occasionally into our closets), and they would rarely come near our kitchens—rooms we'd rather fill with the newest tools and gadgets meant to make cooking easier.
But the latest trend in kitchen design involves a throwback to the glossy, brightly colored retro appliances of our parents' and grandparents' generations. Some are new, inspired pieces and others are truly antique restorations. And depending on appliance, budget and look, going retro doesn't necessarily mean compromising modern technology or function. 
So move over stainless steel, there's a new way to make a statement in the kitchen. Intrigued? Consider these three options when pursuing your kitchen's retro resurgence: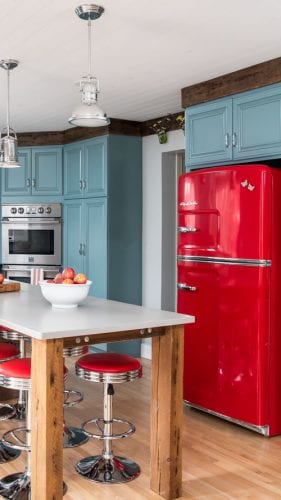 Retro inspired
As part of the retro kitchen appliance revival, a growing number of companies are debuting lines of fridges, stoves and other appliances with bright colors, curvy angles, chrome trim and classic hinge handles.
Italian appliance brand Smeg has been around for more than seventy years, and launched its first line of 1950s-style refrigerators in the late 1990s. In 2014, the company added additional products in the 50s style, including toasters and kettles. 
Another company specializing in everything retro for kitchens is Big Chill, which offers up ovens, dishwashers, fridges and more in colors like Beach Blue, Buttercup Yellow, Pink Lemonade and 197 others. 
The appliances are energy efficient and state-of-the-art, but if you're still on the fence, try a dishwasher panel to give your existing appliance a colorful facelift, without the full commitment. 
DIY restoration
If retro-inspired appliances don't feel like the real deal, a DIY restoration project might. Find your tribe of vintage appliance enthusiasts online, at an antique shop or at an appliance store that offers restored pieces.  
The internet is home to many others seeking or selling vintage appliances poised for a second life in a new kitchen. And don't be afraid to search online for answers to specific upgrades or fixes. There are vintage appliance restoration forums with someone who might have an answer.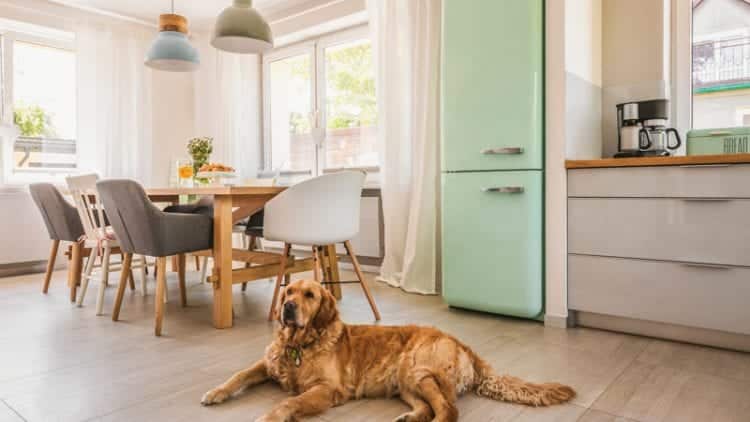 Restored and ready to use
Dreaming that someone else will find, restore and then sell a vintage appliance ready for its new life in your kitchen? It might remain a dream. Because of the knowledge, time and money that goes into restoration, most are kept by their owners. However, some retailers advertise newly restored pieces available for purchase. Check appliance stores, online classifieds and newspapers and you may get lucky. 
Go Little
A bit apprehensive about switching out your built-in filtered water dispenser for something that reminds you of a childhood visit to grandma's house? Ease into the world of retro appliances with something small, for your kitchen's tabletop. In addition to Smeg's sleek juicers, toasters and espresso machines and Big Chill's microwaves, nearly every major appliance company is squeezing into the vintage market with their take on a retro mini fridge. Find them in colors like Bold Red, Silver Moonbeam and Mint Green, and take them for a spin on your kitchen counter.