Sponsored Content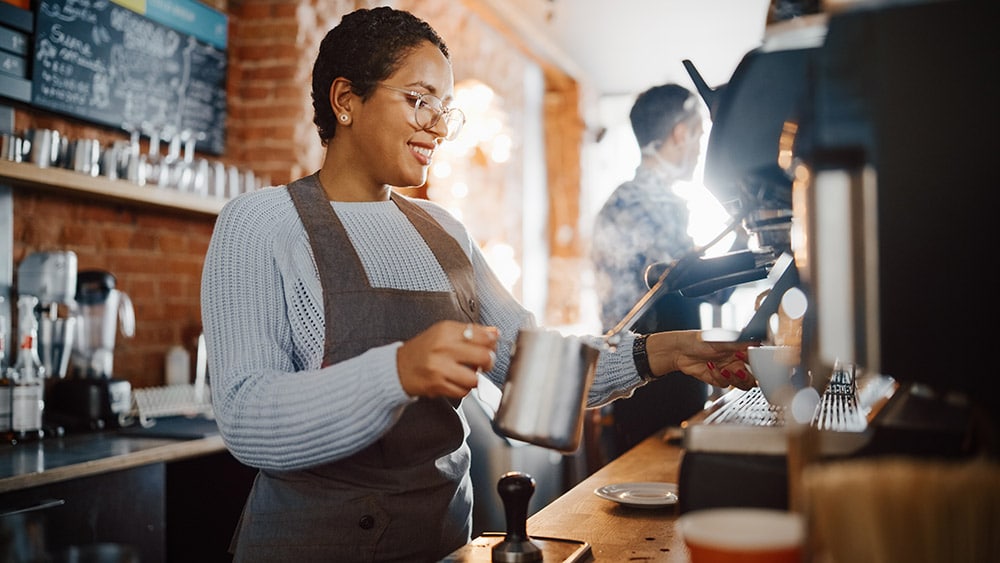 Working Remote from Five Central Oregon Coffee Shops
These days, working remotely is not only more obtainable, but it provides a flexible environment for demands outside of the workplace. However, a remote workplace can pose its own challenges, often in the form of unhealthy physical working positions.
SAIF is Oregon's not-for-profit workers' compensation insurance company and encourages workplace safety and health. In the growing number of remote work opportunities, you might find yourself working from your favorite coffee shop in Central Oregon, sipping a latte and enjoying the pace that the setting offers. Here are some of our favorite cafes to work from, and tips from Kevin Kilroy, senior safety management consultant at SAIF, to ensure working remotely can be healthy and safe.
Backporch Coffee Roasters
With three sit-down cafes in Bend, remote workers have ample options for a new favorite laptop setup. Find a table at either the Newport Avenue, Greenwood Avenue or downtown location and settle into the bright, sleek vibes of each space. The multiple cafe options of Backporch allow for a change of scenery and their same, carefully-crafted coffee. backporchcoffeeroasters.com
SAIF safety tip: Set up shop for the day, or part of it, and if you find that your computer is at too low of an angle, or you're craning your neck to see, try propping the laptop up on a notebook or find a higher table to help get your screen closer to eye-level to prevent slouching. If you plan on frequently working around town, consider investing in a portable laptop riser. 
Boss Rambler 
The energy is enticing and exuberant at Boss Rambler. For early risers, the shop begins serving Boss Coffee at 7 a.m. and the bright space on Galveston Avenue inspires creativity. Grab a burrito from Bend Breakfast Burrito during your mid-morning stretch break. bossrambler.com
SAIF safety tip: Instead of choosing a comfy couch to work from—although it might be tempting—opt for a sturdy chair. This will force you to sit in the correct position for longer working hours. If the chair is in the incorrect position, grab a cushion or pillow to give yourself some height.
Lone Pine Coffee Roasters
With two locations—one downtown and one on the eastside—Lone Pine Coffee Roasters is a hub for meeting up with friends or settling into a quiet workspace with the aroma of espresso beans and the sound of milk frothing behind the bar. The thoughtful interior design of both locations offers a variety of seating choices for your workday, and large windows that let in a flood of natural light. The calming atmosphere of both locations can provide a place to gain inspiration. lonepinecoffeeroasters.com
SAIF safety tip: Bring a separate mouse and keyboard if you are able. Position these at elbow level or below, and pay attention to your shoulders so as to not shrug throughout the day.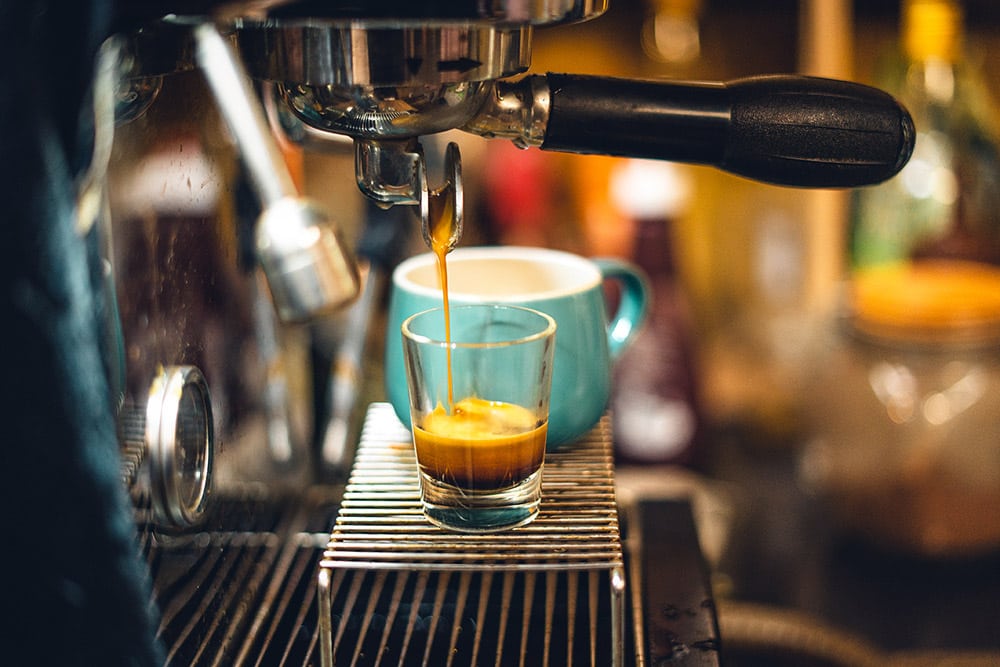 Bellatazza
In the heart of downtown Bend, Bellatazza serves up seasonal vibes with cozy drinks and a charming cafe area. Bellatazza offers a location with easy access for recommended breaks throughout the workday. bellatazza.com
SAIF safety tip: Stand up and take a walk through Drake Park, located just behind the alley from the coffee shop. Or walk through downtown Bend and window shop during your breaks.
Strictly Organic 
The cafe on Southwest Bond Street in Bend serves 100 percent-organic coffee, hence the name. On a nice day, take advantage of the outdoors and work from the large patio. strictlyorganic.com
SAIF safety tip: Grab a breakfast burrito or something tasty from the menu to keep your energy up with the healthy, organic options ideal for a productive day of work.
As remote work becomes more present in our lives, and the opportunities to change the view from where we do our jobs becomes more accessible, it's important to be mindful of our physical positions while working. Improving your posture and understanding what a healthy ergonomic workspace looks like beyond the office will help prevent strains or injuries. So, enjoy a rotating view from a variety of coffee shops, each with a brew.
Learn more about SAIF – workers' compensation insurance for Oregon
---
Read more about Central Oregon businesses here.