AMATEUR YOUTH BOXING
Interview by Andes Hruby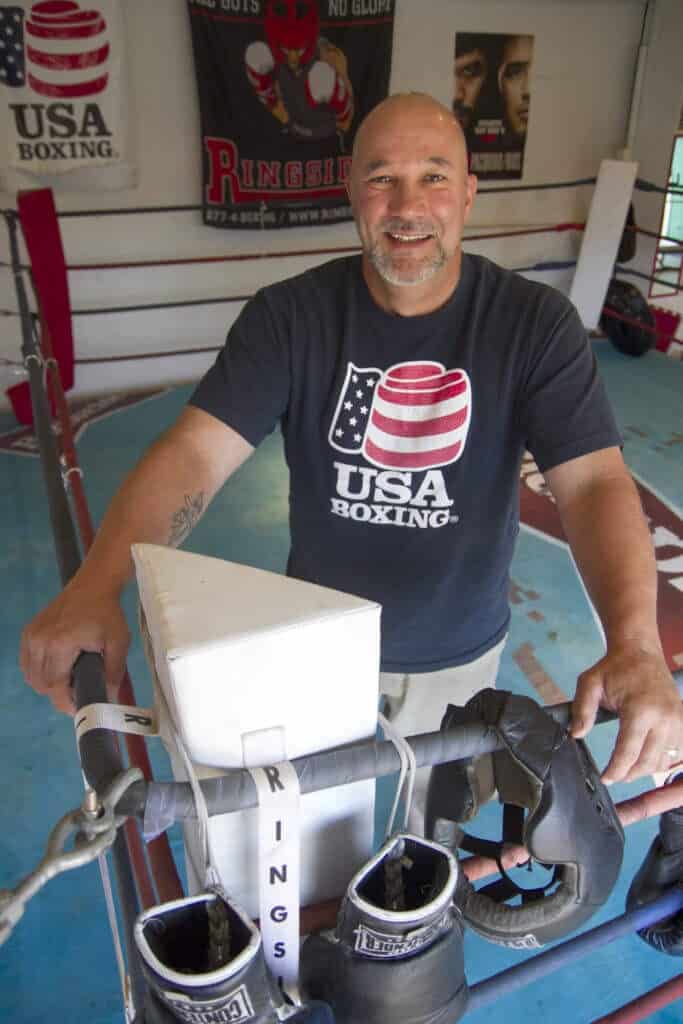 Richard Miller's amateur boxing gym produces a powerful punch of integrity. Miller, now a middle-aged community champion (instead of the middle-weight one), still looks like a fighter. When Miller moved to Bend twelve years ago, he saw a void in the athletic fabric and created Deschutes County Rocks, an amateur co-ed boxing club. In doing so, Miller contributed something unusual on Greenwood Avenue: an all-volunteer staff that relies on donations, raffles and exhibition shows to cover the gym's costs.
Why did you create a boxing gym in downtown Bend?
We are not all built the same. Bend is great and offers a lot to kids but I kept asking myself: Where are the kids who don't fit in the box? Where are the kids who can't afford to ski or pay the hefty fees for club athletics? I know what boxing did for me and I wanted to offer that to both the east and west sides of town. At Deschutes County Rocks you don't have to be the fastest, biggest or most skilled to get a scholarship. You just have to show up, respect the rules and make a commitment.
Every Coach has golden rules they live by. What are yours?
I guess the first one is respect your team. Everyone has something to give. I'm not in charge; I have four fulltime volunteers, including my wife. The team is the driving force to become what we want to achieve. Your ego is the most dangerous thing about you. That's how fights happen. I don't want them to fight. I want them to learn. Learning includes doing well in school. Nothing below a C.
Did the male athletes just allow the women (there were five in attendance) to proceed before them?
I want my boxing team to be regarded as having the best manners wherever we go and whenever we travel. I'm often on the road with two-dozen kids, traveling to other states to compete. Last year we traveled twenty-seven times. We always win if the officials come up to me and say: your team has impressive manners. But we also win a lot even against the east coast slicks. It might sound archaic, but I don't like cell phones. Eye contact is important in our sport. I have my team look each other in the eye at dinner and look out the window when we travel. Ladies do go first around here. It's a sign of respect.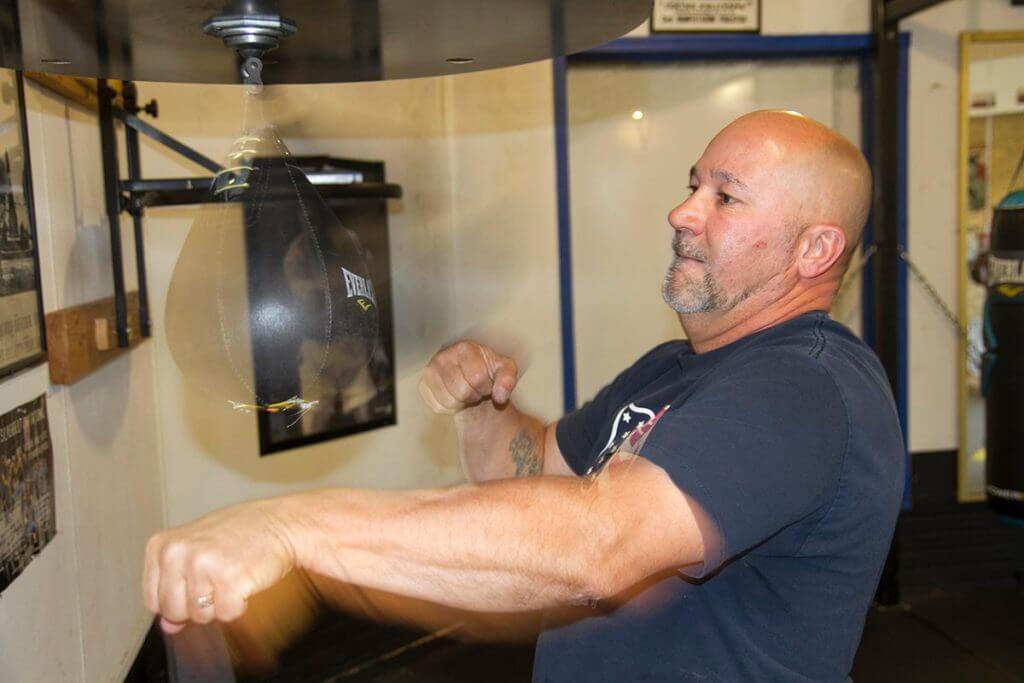 You volunteer hundreds of hours of your time, you strain to pay the rent and make sure the kids who want to compete never carry the financial burden. Why?
I grew up in Rock Springs, Wyoming. There wasn't a lot to do if you didn't like riding horses. The movie theater was our social moment. Two weeks in a row I got in a fight and was kicked out. A few weeks went by without a word from my dad. Then one day he came home from work and said, 'Put on your sneakers and gym shorts.' I found myself at the local middle school in line with seventy middle school-age boys. When they let us inside, he was sitting there with a panel of old timers and there were training stations, gloves, bags and gear all over the gym. My dad smiled and said, 'Now you're going to learn something else but brawling.' That's why I do it. This is not about hitting. This is about controlling your anger, fear, rage and obstacles we come up against every day. I do it because I know what it did for me. I'm leaving a legacy. What more can a person want than to change a life—especially a kid's.
Can we talk about about the "C" word? What about Concussions?
I want to talk about it. There are so many misunderstandings. This is amateur boxing. Ironically, amateur boxing is not even in the top twenty-five sports that cause concussions. We have gear that is designed specially to absorb impact, not create it. We have intense monitoring systems. We only go three rounds. If there is even a doubt you've been hit inappropriately there is a mandatory thirty days' suspension. Our concussion protocol is higher than soccer, football, lacrosse and skiing. There's a basic principal of being a good coach that is often overlooked: my goal is to retain my players and keep them healthy. Why would I want anyone on my team to get hurt?