When executive director Audrey Tehan started Seed to Table in 2013, she had a vision for a nonprofit farm that could change how Sisters thinks about nutrition while expanding the supply of fresh, locally raised foods.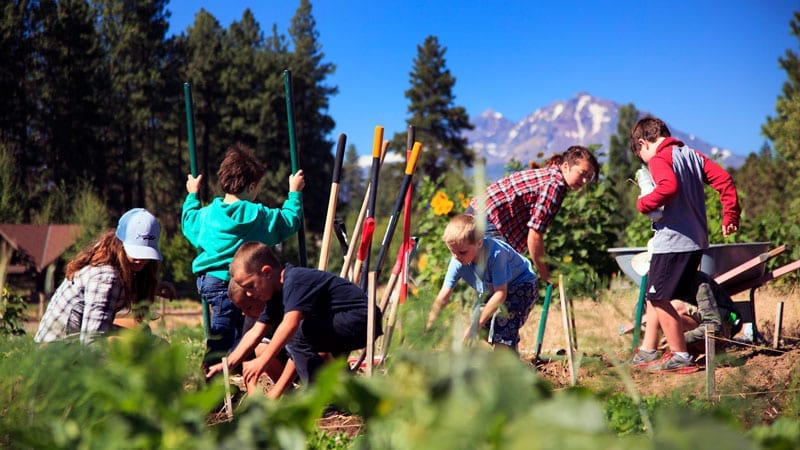 She wasn't sure how the idea would be received. As it turns out the community's appetite for fresh food was largely untapped.
In its sixth season, the Seed to Table farm has expanded its production every year.
"Our mission is to increase the health and wellness of the community through nutritional food and education," Tehan said.
At a time when Americans seem to be ever further removed from the source of their meals, Seed to Table aims to rekindle a connection to the land, while promoting a model of small sustainable agriculture.
The nonprofit farm sits on one and a half acres less than a mile northeast of Highway 20 in Sisters. A whimsical, hand-painted sign welcomes visitors to the property almost as warmly as Tehan does. During the approximately seven-month growing season, Tehan, who is a farmer in addition to being executive director, gets her hands dirty in the morning and digs into the organization's operations by afternoon.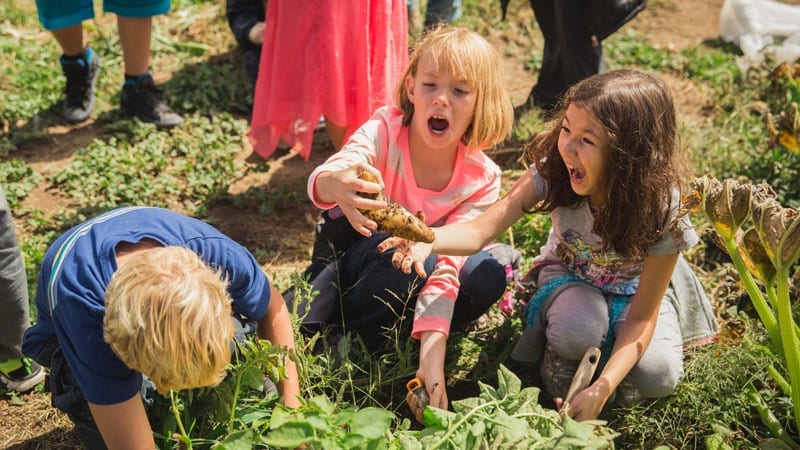 Tehan said nonprofits like Seed to Table are always being pushed to add new programs to meet the requirements of grants. To that end, Tehan said she has been willing to grow her nonprofit's mission, but she's also keen on growing smart.
"We want to expand really mindfully," Tehan said.
There is already plenty to keep Tehan and her small staff busy. The farm grows most of the vegetables you'd find in the grocery store, according to Tehan, including lettuce, bell peppers, carrots, zucchini, cucumbers, kale and more. Growing in the high desert is never easy because of the challenges of climate and the short growing season. There's also the soil, which is relatively nutrient poor. Seed to Table has brought in fifteen dump trucks of compost and another fifteen dump trucks of aged horse manure to enhance to bolster its dirt.
So far, it's worked, and the community has reaped the benefit of Seed to Table's bounty.  The farm distributes about thirty percent of what it grows to local food banks and educates about 1,500 students each year through field trips, trainings, internships and agriculture programs with local schools. During field trips, kids rotate through a nutrition station, science station and combo nutrition-science station where they get to dig in the dirt and taste-test fresh vegetables. Adults can learn about nutrition and cooking fresh food from the farm, too, including through the nonprofit's Fresh Food Farmacy. Healthcare providers can prescribe the program to patients, which gives participants free or subsidized fresh veggies, recipes and access to educational activities about nutrition and healthy cooking.