Oregon's High Desert, Old West Town
North of Madras on Highway 97, the town of Shaniko was once the largest inland wool shipping center in the world. It was formed in 1900 when the Columbia Southern Railway was built for Central Oregon, and the terminus was planned for the high plateau in Shaniko, surrounded by grassland. People began pouring into Shaniko, living in tents until lumber was delivered for buildings. With priorities in mind, residents built a saloon first. Freight wagons came from as far away as Northern California to ship their goods north on the railroad. The town set a record of $3 million in wool sales in 1903, and at its peak, the town reached a population of about 600 in 1910.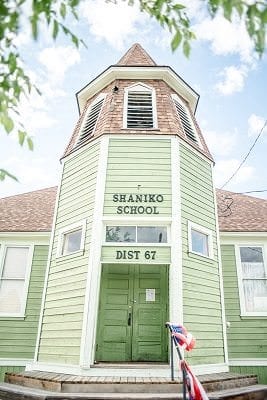 The Columbia Southern Railway couldn't continue past Shaniko because of Cow Canyon to the south, and once the Des Chutes Railroad was built along the Deschutes River to Bend in 1911, traders from the south stopped making the trek to Shaniko. Now an inhabited ghost town, population 32, it's a roadside testament to its history. Walking along the wood-plank sidewalks makes you feel like you should have a six-shooter in your holster, but it's a perfect place to wander, find souvenirs or storied antiques, and enjoy an ice cream cone at End of the Trail Ice Cream shop. The town's setting and historic buildings make for a photographer's playground worth more than just a glance from the car window while passing through.
Don't leave without stopping by the Imperial Stock Ranch but call ahead and schedule a tour. Imperial produces hand-crafted meats, yarn, wool and apparel. For the 2014 Winter Olympics, Ralph Lauren selected its Imperial Yarn for Team USA's opening ceremony sweaters.
541.395.2507 | imperialstockranch.com
---