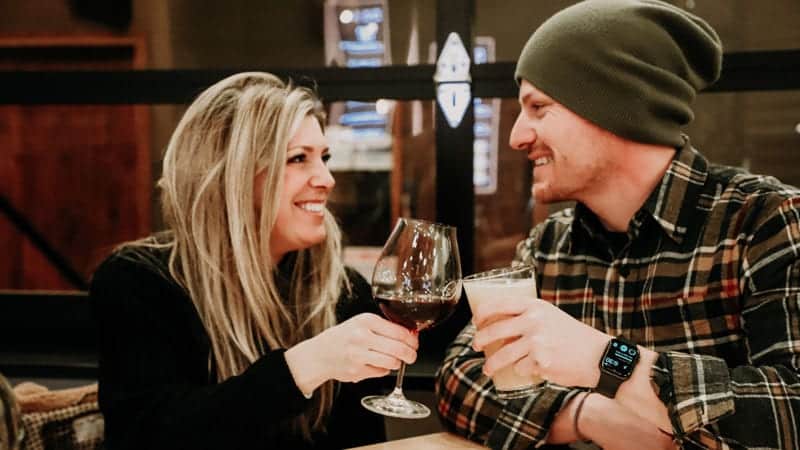 Stoller Wine Comes to Bend
After years of searching, Stoller Wine found a place in Bend to call home. The new wine bar opened in February 2021 and is located across from the Podski Food Cart Lot and next to River Pig Saloon in the Box Factory. It serves as the perfect place for Bend locals and visitors to stop in, sit down and stay awhile with a drink in hand.
"The concept behind this space is to create a bridge between the winery in Dundee Hill and Bend," said Steven Benson, director of consumer sales at Stoller Wine Bar.
The place does just that with its keen ability to craft any experience someone may be looking for. The open-air room and patio emanate hospitality with a comfortable atmosphere and friendly prices for both wine novices and seasoned veterans alike. Children have an invite, as well. Abuzz with laughter and conversation, the space is unlike a traditional tasting room.
"We think of wine very much as part of a well-rounded lifestyle," said Michelle Kaufmann, Stoller Wines communications director. "Whether you've been out hiking all day or you just hit the slopes, and you're coming in off the mountain, [Stoller Wine Bar] is the place to stop, grab a drink and reset before you go home and make dinner or go out to dinner."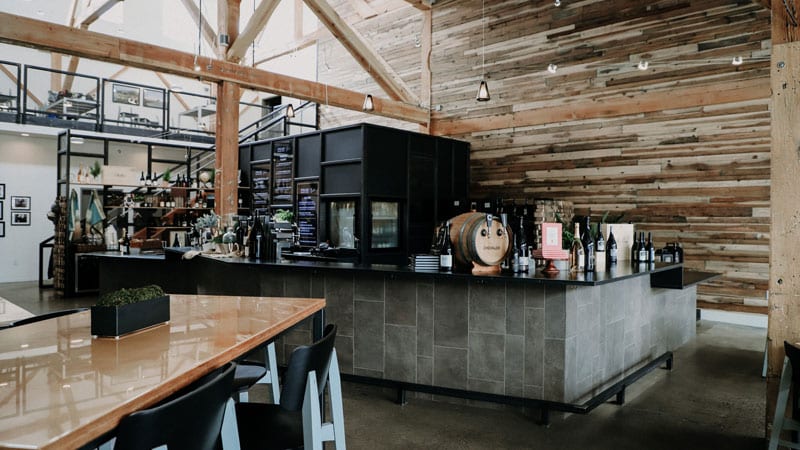 The labels Stoller, Chehalem, Chemistry, History, and Canned Oregon are under one roof. Get a taste of the variety of the Oregon wine country when you choose from the Willamette Valley Flight or Reserve Flight, go straight for a full pour from their draft wine selection, or commit to a full bottle; you won't be disappointed. A local's favorite has been the Pinot Noir Rosé. If you're not a wine drinker, you can opt-in for their beer or cider offerings or indulge in various snacks, including cheese, charcuterie and flatbreads.
Stoller Wine is the ideal place for day-drinking with friends, grabbing a beverage before dinner downtown or rounding out a perfect day in Bend. No matter your preferred time, reservations are recommended.