SPONSORED CONTENT
Tetherow Resort revamped its dinner options with Solomon's, a fine dining restaurant that upholds the resort's atmosphere of unpretentious luxury.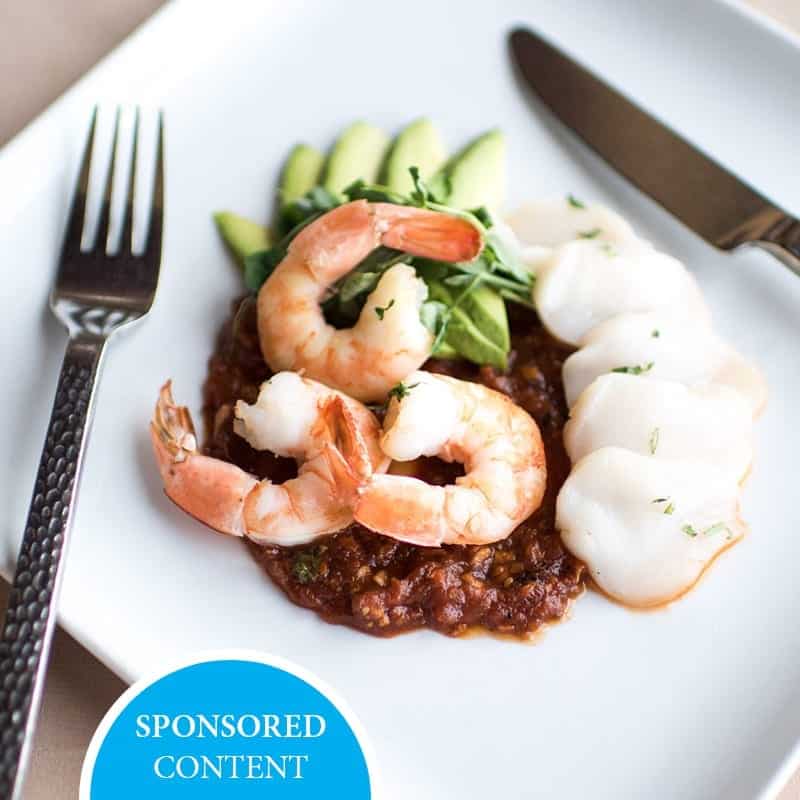 In 1845, looking for an alternative to the Oregon Trail, Solomon Tetherow led a wagon train through Central Oregon on the infamous Meek Cutoff route. The journey was perilous and much of the company's travails were lost to history, but the name stuck as a symbol of a pioneering spirit.
This spring, Tetherow Resort revamped its dinner options by adding a fine dining experience, aptly named Solomon's. Thankfully, the ambitious new restaurant and menu will not lead you astray.
Erin van der Velde, managing partner at Tetherow, said that though the space has undergone an elevated refurbishing and an extensive menu change since it was previously known as Tetherow Grill, the experience of eating at Tetherow hasn't changed much at heart.
"It's a little more elegant Tetherow experience with the same amazing view," said van der Velde.
Perched on a hill overlooking the resort's 700-acre property, Solomon's boasts expansive windows that frame picturesque Central Oregon views. From each table, find sights of the Scottish-style links that stretch out toward mountain peaks in the distance.
Inside, the restaurant provides a warm, comfortable atmosphere for intimate meals, as well as enough space for a group.
Though the tables are topped white tablecloths, the restaurant doesn't feel stiff for fine dining standards. Across the room, you'll find couples sharing a romantic meal, as well as groups just coming off the golf course or trails.
Solomon's menu is Pacific Northwest-inspired with surprising and welcome twists. It's not often that you find elk, boar or pheasant on a menu, but those are the dishes with which Chef Rian Mulligan's creativity and talent shine.
Mulligan, 34, has been working in Bend restaurants for almost a decade. He brings experience working under chefs and creating his own menu from scratch, as well as three years working at Solomon's predecessor, the aforementioned, Tetherow Grill.
"We knew when he was ready he would be the right chef for this experience," said van der Velde. "He has the talent."
Mulligan has studied everything from European to Southwestern to Asian cuisine. "I take techniques from all those different style and make it my own," he said. "I may take something Japanese and add southwestern flavor and use a French technique to cook it."
"I can't describe my style," he said. "It's always changing and growing."
On a recent summer evening, my dining companion and I were admiring the view from our table next to the window. We each ordered a glass of wine from the carefully curated wine list that features a variety of Oregon bottles and varieties.
We started our meal with steamed manila clams, bathed in a light sauce that wasn't too buttery with just a touch of chili spice; we eagerly mopped it up with the grilled, cheesy French baguette that accompanied it. The asparagus was also a delicious starter for the early summer evening, sautéed in a light sauce of garlic, white wine and drizzled with bleu cheese and balsamic vinegar.
For our entrees, we were both drawn to the dishes that have already emerged as favorites among Solomon's regular guests, according to Mulligan. The risotto-stuffed poblano pepper immediately caught my eye. It's always a joy to come across a chef willing to give a vegetable a leading role instead of a supporting one as a side dish. Indeed, most chefs can sear a steak and bake a chicken, but can they elevate a poblano pepper to the level that a risotto requires, or find a way to pair oyster mushrooms and fennel? Mulligan can, and did, with delicious results. Though the pepper was about as large as my hand, and risotto can often be heavy, the meal wasn't dense or overwhelming. A simple Romesco sauce covered the dish and was a perfect pairing for the pepper.
My dining companion was equally impressed with his Steelhead Vera Cruz. Served on a bed or fingerling potatoes, the delight of Pacific Northwest fish was perfectly cooked. The dish was finished with a cilantro and lime broth that was light and refreshing, perfectly complementing the already rich flavor.
Dinner was topped off with a duet of desserts: crème brulée and a flourless chocolate torte, each with a raspberry accent.
As the "unpretentious luxury" (as van der Velde describes the Tetherow experience) of our meal ended, we sipped port and watched the early summer sunset from the window.
With a rotating menu based on the seasons, regional bounty and the chef's whim, Solomon's aims to always have something new to try. I'm eager to see where Mulligan takes the menu next.
Solomon's is open for dinner Wednesday through Sunday, beginning at 5 p.m. Reservation are encouraged and can be made at tetherow.com