3 Fresh Ideas to Spruce up Your Cookout with Local Ingredients
When the clouds clear up, the sun shines and spring weather finally graces Central Oregon, friends and families around the region will be firing up their grills. This spring, consider grilling up some of these awesome local ingredients, taking inspiration from the recipes here.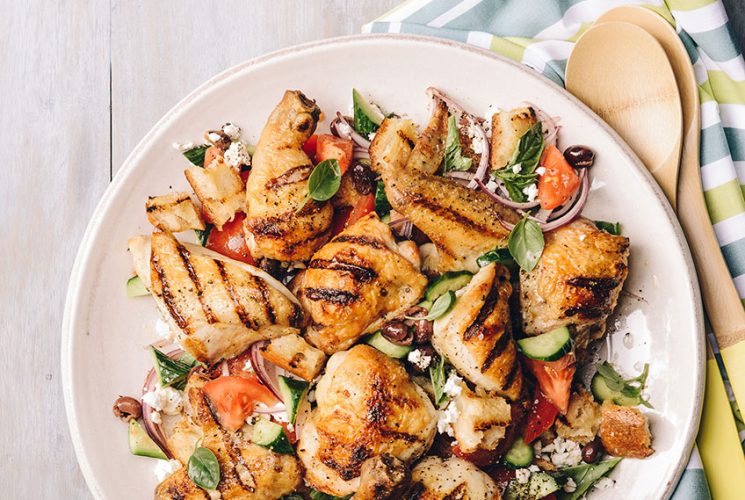 THE PROTEIN: Chicken
A crowd-pleaser for any age and picky palates, grilled chicken is a tried and true classic that will undoubtedly be seen on grills across town. As versatile as it is delicious, grilled chicken can be the centerpiece on a cookout plate, seasoned and slathered in BBQ sauce, or tossed into a salad for a savory protein boost. 
Locally, there are plenty of great options for fresh and all natural poultry. Great American Egg is an aptly-named poultry farm near Powell Butte supplying factory-free eggs and meat to Central Oregon. HolmesStead Ranch is just nine miles east of Bend down Highway 20 and offers chicken, as well as pork, goat and turkey; all raised free-range and antibiotic/hormone free.
Soak in the Flavor
A quick marinade can bring out tons of flavor and juiciness from grilled chicken. Remember to marinade for a minimum of thirty minutes, and don't be afraid to get creative!
Start with a base such as olive oil, salt and pepper and build on flavors from there.

 

For Mexican flare, add fresh sliced jalapeno or serrano peppers, cilantro, lime juice, garlic and cumin.

 

For an Asian-style flavor, try using chili or sesame oil instead of olive oil, and add soy sauce, ginger, garlic and chili paste.

 
THE FRUIT: Peaches
Throwing fruit on a hot grill might sound odd, but try grilled peaches and your perspective is likely to change. The heat from the grill can intensify the natural sugars and help them caramelize, similar to grilling onions. The result is a sweeter, softer and slightly smokier flavor that can be enjoyed on its own, tossed in a sundae or parfait, or added to a vibrant salad. 
For tasty Oregon-grown peaches, try Thomas Orchards, which has produced high-quality fruit on a family run farm since 1947, just outside of Kimberly, Oregon. Cody Orchards, also family run, has served fresh fruit just outside of Hood River since 2006. 
All Dressed Up

 
To offset the sweet, caramelized peaches, try using a darker, slightly bitter salad green
such as arugula.

 

A soft and creamy goat cheese can go well with the sweetness while offering a rich flavor, while a harder and bolder feta or blue cheese can add a stronger flavor and texture.

 

For more texture, try adding candied pecans or walnuts for sweetness or roasted pumpkin seeds or hemp hearts for a more savory taste.

 

For dressing, try either a sweet or citrus vinaigrette, and avoid heavy, dairy-based dressings like ranch or blue cheese.
THE VEGETABLE: Artichokes
A savory appetizer that's also visually appealing, artichokes are often neglected when it comes to spring grilling, but that's worth reconsidering. Grilled artichokes can be a bit tricky for new chefs, but with the simple addition of salt, lemon juice and butter, home cooks can turn an artichoke into a dish that'll have people talking. 
Artichokes unfortunately don't tend to grow too well in our Central Oregon climate. However, the Oregon Coast offers much more favorable growing conditions for artichokes. If you want to purchase as locally as possible, consider trying out Bear Creek Artichokes, a small farm on the highway between Lincoln City and Tillamook. 
Prep Work
Try steaming a batch of artichokes for about twenty minutes before throwing them on the grill. Artichokes require a very moist cooking method, otherwise they will dry out. Once the steaming process is done, put them on the grill for five to ten minutes; just long enough to get some grill lines.

 

Mayo Aioli: Serve the final product with a mayo-based aioli. Try mixing one-third a cup each of mayo and greek yogurt into a bowl with garlic, lemon juice and salt and pepper to taste. Enjoy!
---
Read more cooking articles along with the amazing culinary scene in Central Oregon here.