Not so long ago the idea of having an "innovation officer" within city hall, might have seemed farfetched – a Silicon Valley construct dropped onto main street. Today it's nearly a necessity as the way citizens interact with government and each other continues to evolve. As the city's first Chief Innovation Officer, Stephanie Betteridge is tasked with solving problems that range from the everyday variety to those of epic proportions. At the same time, she is working to improve city processes and find opportunities to make government more effective and efficient for one of Oregon's fastest growing cities.
Betteridge moved to Bend with her family this past April after holding the same position in Gresham. She said that innovation isn't about chasing technology or relying on it to solve all our problems. It's about using new tools and new thinking to address challenges and create opportunities.
We sat down with Betteridge for a conversation about how she drives change, the projects she's leading and why governments like Bend are embracing innovation.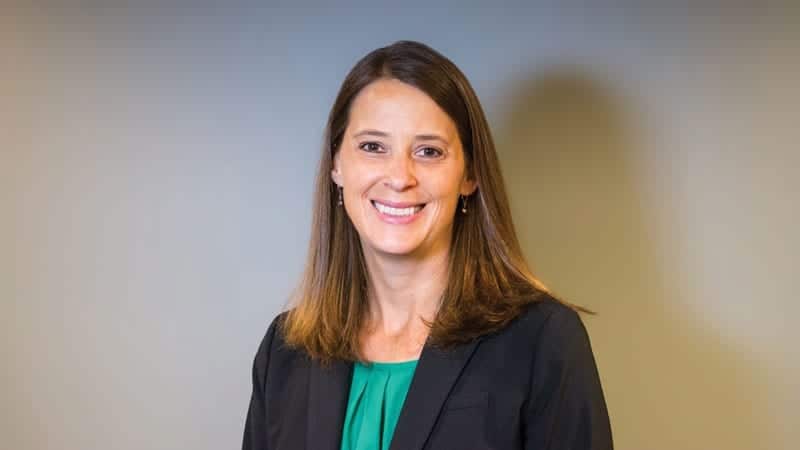 Tell us a little more about what your new position entails.
It is a super cool job. I get to be a connector and convener and bring people together to address challenges and opportunities. I also provide leadership to IT, Performance Management, and our Enterprise Software Replacement project teams. I developed the work plan of over sixty projects that support the [city] council's four top goals [public safety, transportation, economic development, government efficiency]. I work with colleagues across the organization to ensure we are making progress in accomplishing those goals, which are all aimed at providing an excellent quality of life in Bend. Finally, I'm working with the city to create an Innovation Strategic Plan. This is our vision for how we can expand the use of data, technology, and continuous improvement to enhance service delivery to meet the changing needs of our community.
What are some innovative projects that you're currently working on?
There are quite a lot. I'm especially excited about the traffic report and map. This is an interactive tool that allows community members to keep up-to-date on weekly closures and detour routes during peak construction season. We've also partnered with WaterSmart Software to provide water customers online access to their water use information. Customers can track daily water use, see how you compare to similar water users, and get notified of potential water leaks. And then there's our speed radar data project, which collects information from speed radar boxes. We're using the data to help determine if policing or traffic calming changes need to be made.
Is innovation crucial to Bend's future?
Bend is a rapidly changing community with significant challenges around housing and transportation. There's also a strong desire to keep Bend, Bend. We can't afford not to be innovative. It's important to have a designated position that focuses on looking forward, collaborating with others, and keeping pace with the capabilities of data and technology.