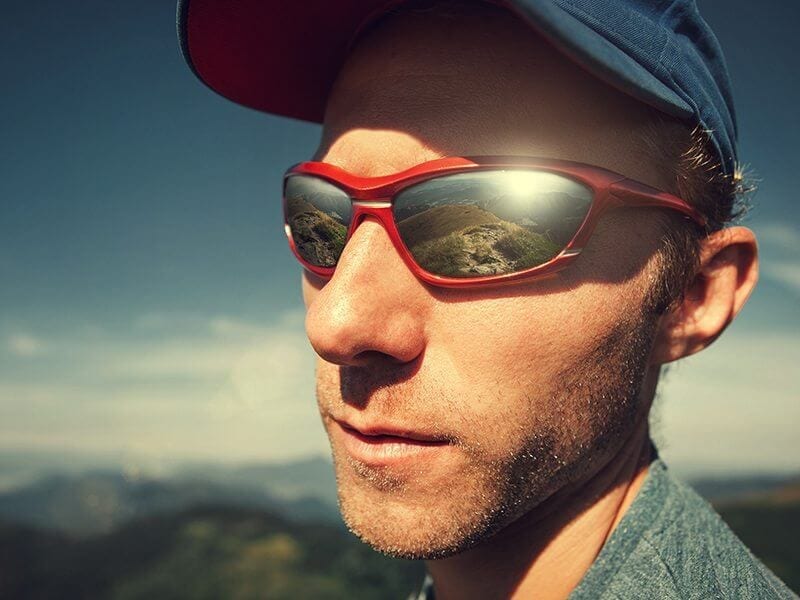 Eye Health
Summer Eyes
written by Mary Hinds
This time of year, with trails to hike and rivers to run, many people put their fun before their eyes. Central Oregon's endless outdoor activities and blue-skied, arid climate put eye health at risk. Two local eye care experts gave us tips for mitigating the effects during summertime. Dr. Derri Sandberg, an optometrist at LifeTime Vision who has practiced in Central Oregon since 2007, first became interested in optometry when she dissected a sheep's eye in seventh grade. In Central Oregon since 2001, Dr. Ida Alul is a ophthalmologist and surgeon at InFocus Eyecare who specializes in advanced vision correction techniques.
Shades of Play
Getting out in the sunshine also means more exposure to ultraviolet radiation, making a quality pair of sunglasses much more than just a fashion accessory. "They're very important," said Alul. "Good UV protection helps reduce the incidence of cataracts and macular degeneration, the two leading causes of blindness as we age. Without 100 percent UV protection, sunglasses aren't doing good and are actually doing harm," said Sandberg. "Something people don't think about is that you don't necessarily need tint for UV protection. Some contacts have it, as well as [some] clear glasses."
Playing it Safe
Summer activities also call for extra eye protection, whether we're at work, play or in the pool. Alul recommends wearing safety glasses or goggles when performing activities such as mowing, leaf blowing, using power tools or playing sports that involve small objects (think pickleball or racquetball). In addition, being careful to wear protection around fireworks is very important, as 40 percent of firework injuries happen to the eye and face. "Any sort of water source can also be pretty dangerous," said Sandberg. "Contacts act like sponges and absorb things from the water that can cause a pretty serious infection." When swimming, paddling or even playing around water this summer, Sandberg's advice is to steer clear of contact lenses or wear daily disposable lenses that can be worn and thrown away afterward.
Not a Dry Eye
Optometrists see an upsurge in patients during the transition to summer. Depending on what's blooming, allergies and outdoor activity often cause the dry eyes and irritations that bring people in. "It's a pretty big deal in Central Oregon," said Sandberg. "As the temperature gets hotter, eyes tend to dry out more. Add to that air conditioning, outside recreation, even more traveling on airplanes—we treat a lot of dry eyes. Having a good eye drop to lubricate helps regenerate the balance of our tears and decrease inflammation."