Fashion veteran Summer Robbins carved a niche in Central Oregon's flourishing wedding and event market.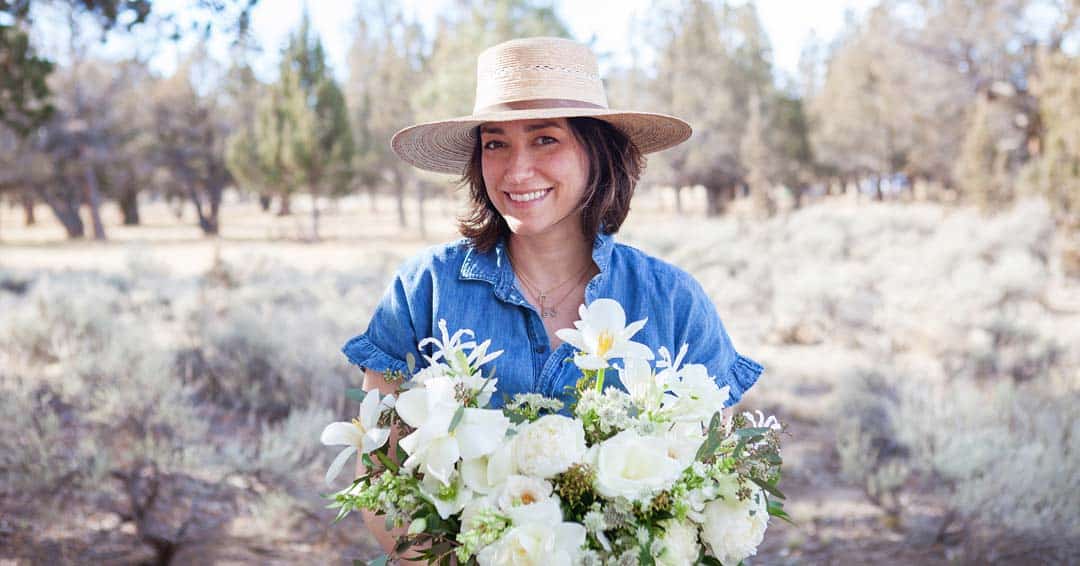 Summer Robbins' florist studio is an oasis in the high desert, nestled at the end of a long, dirt road, surrounded by juniper and open space. Like most of Robbins' Central Oregon life, that's by design.
She was previously a menswear fashion designer in New York. "But I had a dream of getting out of fashion," she said. Robbins and her husband also dreamt of living somewhere smaller and spending more time outside. She accomplished both in one fell swoop, moving to Bend in July 2015 and launching her floral business at the same time.
She's since grown Summer Robbins Flowers into a flourishing business, recognized as a preferred vendor by many of the region's top venues and deemed "Best Florist Outside of Portland" last year by Oregon Bride magazine.
Planting A New Career
Robbins attended Parsons School of Design and spent the next thirteen years as a menswear designer and personal stylist in New York City. She lived in New Jersey and was spending twelve hours a day out of the house and away from her family.
At the same time, she was losing her passion for fashion. Robbins found herself imagining other creative careers, from interior design to event planning. Then she took a flower designing class. "I'd always been inspired by flowers and their color palette," she said. "I had this warm feeling when I'd work with flowers, and I knew it was the right thing."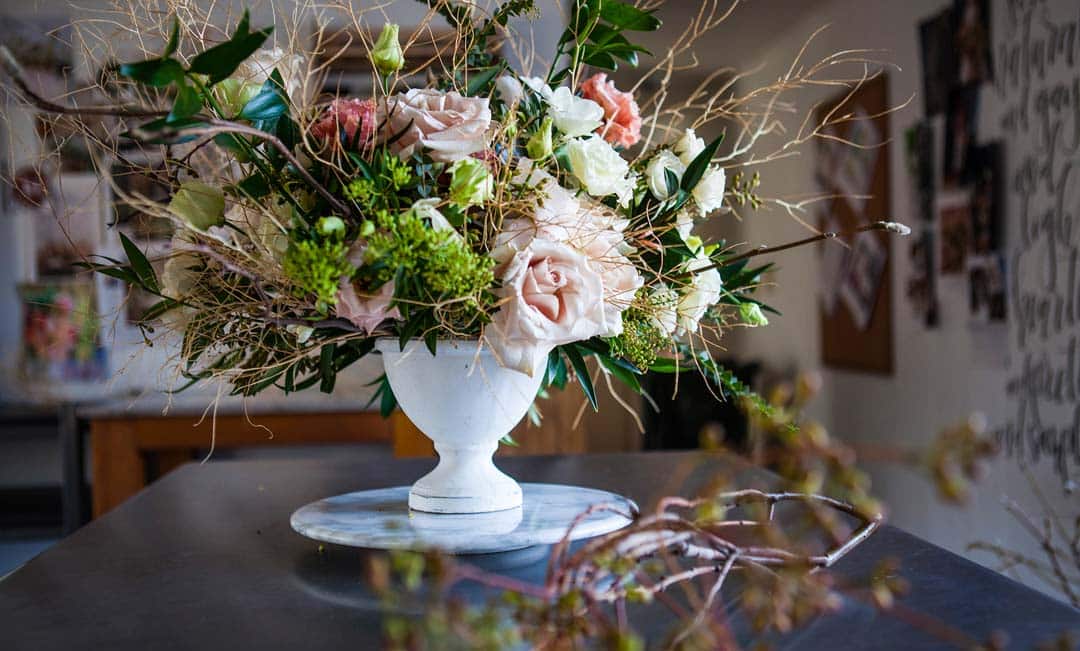 At 38, Robbins quit her job to go to flower design school for a year and apprenticed with some of New York's best florists. "I was learning how to do this new thing, and everyone else was twenty years younger than me," she said. "But it was really fun and inspiring to do something new."
Growing A Business
As Robbins contemplated how to transform her new skills into a career, she and her husband also considered leaving the city. Robbins had grown up in many places, including Virginia, where she had loved the fresh air and playing outside. She and her husband were avid rock climbers, and her husband loves to mountain bike and ski.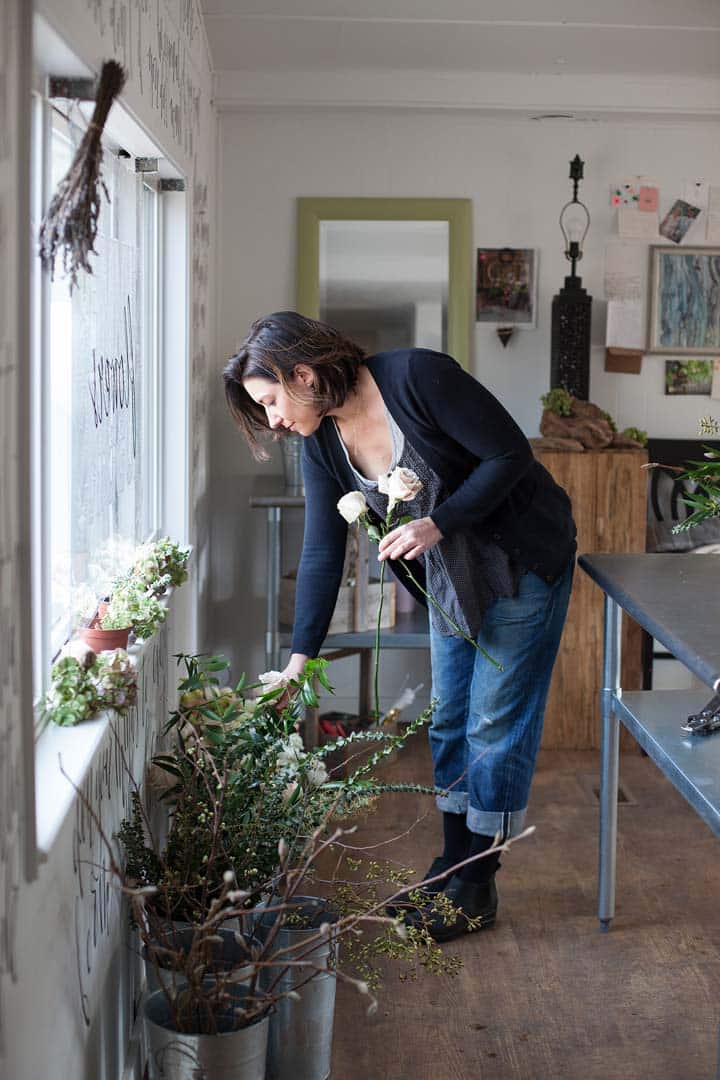 "We always talked about moving somewhere where we could live off the land, live a little more sustainably, and have fresh air and water," she said. "We really wanted to do that for our kids."
They visited Bend for the first time in spring 2015 and fell in love with the town. She'd planned to open a florist shop, but quickly realized during her visit that it likely wouldn't be a sustainable business.
Not for long, though. Robbins holed up in the AirBnB while her husband explored the local mountain bike trails, researching the Central Oregon wedding business. She discovered that there were some talented florists already here, a sign that the market was there for even more artistic floral design. And the idea of helping couples design their weddings filled her up. "I really love people and hearing their stories. I fall in love with them," she said.
By the time her husband returned, she had a plan for a studio and a wedding flower business. She launched her website a few weeks later and booked her first-ever wedding for the weekend she and her family moved to town.
A Flourishing Future
Today, Robbins receives floral deliveries from Portland every Tuesday at her studio on Bend's east side and forages on their twenty-acre property for additional materials. She employs four people and recently established a project minimum that allows her to spend more time with each client and her family. She also planted peonies this winter in hopes that they'll thrive in the high desert—much like Robbins has.