---
When it comes to growth in Central Oregon, Mike Riley knows what's at stake.
---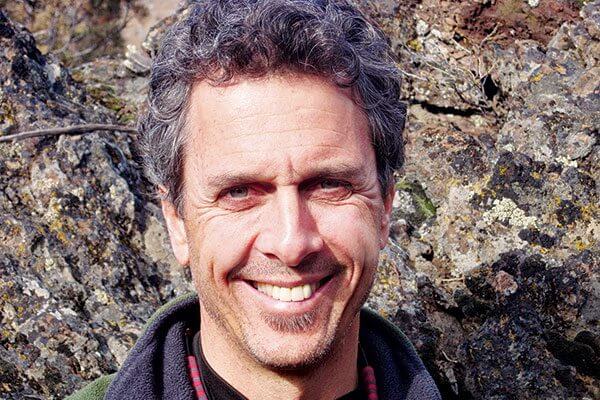 "Squeak loudly, but nicely and with a smile. If we really want to keep that small-town, friendly feel, it's up to each of us."
Riley is the executive director of The Environmental Center and has lived in Bend for eighteen years. Debates about OSU-Cascades expanding on Bend's Westside and tense talks about the urban growth boundary have raised questions regarding how Central Oregon can grow sustainably. Riley, who's also the co-chair of the City of Bend's UGB – Boundary and Growth Scenarios Technical Advisory Committee, gave us his take on what changes are in the works and how residents can get their voices heard.
Some people still think of Bend as a small town. Is it?
Size matters. We're growing fast again— predictions are that we'll have 115,000 residents by 2028. That's not even a large town—it's a small city. With that come the same problems seen in most cities, including congestion and what we do about it. Big changes can be jarring to long-time Bend residents.
What was your reaction to crews breaking ground on the OSU-Cascades campus?
I knew they had started the construction while I was out of town, so I did a drive-by and I gasped—audibly. It was nicely spaced, mature trees; now it's ugly, bare dirt. I hate that. I also know that even older-timers than me had the same reaction when my new neighborhood was built in 1996-97. Kids used to ride their bikes on trails where I now live. My neighborhood is once again full of kids, has mature trees and is a desirable place to live close to downtown. A decade from now, OSU-Cascades will be a thriving educational and cultural center of our community.
What timeline should people expect for a decision on the urban growth boundary?
The plan is for the city council to choose a final boundary scenario by late fall of this year. Then the city staff will turn that into a formal document to send to the State of Oregon for review and approval in April of 2016. Frankly, I have no idea how long it will take the state to bless it. There's always the possibility of legal challenges and then all bets are off. I am hopeful we are doing it right this time to minimize delays and challenges.
How can Bend residents be an active part of how our community changes?
Get out of your car, bike, walk, take a ride on the bus—to school, to work, for an outing on the weekend. If those options are not convenient or safe where you live, then call the City of Bend and complain. Tell them to add a sidewalk or bike lane or bus stop. Squeak loudly, but nicely and with a smile. If we really want to keep that small-town, friendly feel, it's up to each of us.