Sylvana Yelda is a data scientist for Kollective in Bend, volunteers with ChickTech and gets to run the telescope at Worthy's Hopservatory.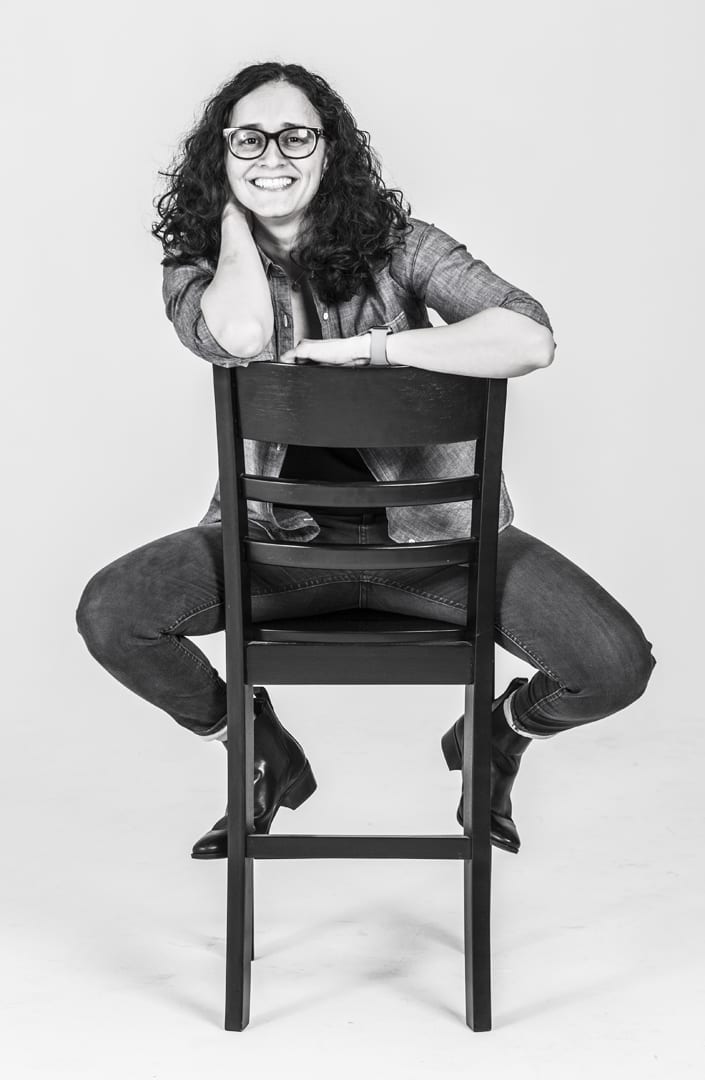 In 1979, Sylvana Yelda's parents moved from Iraq to Michigan. Sylvana, their fourth child, arrived a year later, the first of their family born in the United States. Her father had only graduated high school; her mother had left school at an early age to care for family.
From an early age, Yelda showed a strong aptitude for school—especially for science. A high school astronomy course set her off and running on what would be an epic academic journey. "I loved astronomy," she said, her eyes lighting up. "It was so fun and challenging."
After astronomy, Yelda fell in love with psychology and the study of the brain and perception, and earned a BA in psychology from the University of Michigan. She began a master's degree program in that field before returning to astronomy, earning a MS in astrophysics and a PhD in astrophysics from UCLA. "I went to college for fourteen years," Yelda said, quickly adding, "but I loved it."
She considered a career in academia, but professorial positions are highly competitive—and besides, she explained, collegiate teaching means delegating data research to graduate students. "I like doing it myself. I like digging in the data," she explained.
Digging in the data is what she does every day in her current position as a senior data scientist at Kollective, a technology company located on Bend's westside. Data scientists must possess a variety of skills, she explained, from hard science to storytelling.
"You must understand statistics, computer programming and machine learning," Yelda said. "You must be able to visualize the data, get it into a form that will answer your questions, and then interpret it and relay it to your audience."
Yelda said she loves her job, but still, she misses teaching, and finds ways to incorporate public outreach into her life. "I volunteer with ChickTech, a national organization with a mission to get girls interested in STEM," she said.
Last fall, she led female high school students through a two-day workshop on how to code and program a machine learning model, using the data set from the sinking of the Titanic.
"They predicted with eighty percent accuracy who was more likely to die based on their location on the ship, gender and class," she said. "It's a little bit dark, but they really got into it."
Working as a data scientist also means Sylvana has taken a sidestep from astronomy, but a serendipitous event occurred not long after her move to Bend three years ago—Worthy Brewing opened its Hopservatory.
"I run the telescope there on a volunteer basis," said Yelda. "That means I still get to look at the stars."