Teafly pursues art and projects that can be used to raise awareness of social issues.

Teafly has a sacred artist space on First Street, nestled in one of the last funky alleys in Bend. But don't expect to find dusty canvases or mountain sunsets in oil. Rather, Teafly's studio is an evolving gallery of experimentation and creativity. Butterflies and birds have always been her totem animals. She pursues projects in which art can be used to raise awareness of social issues.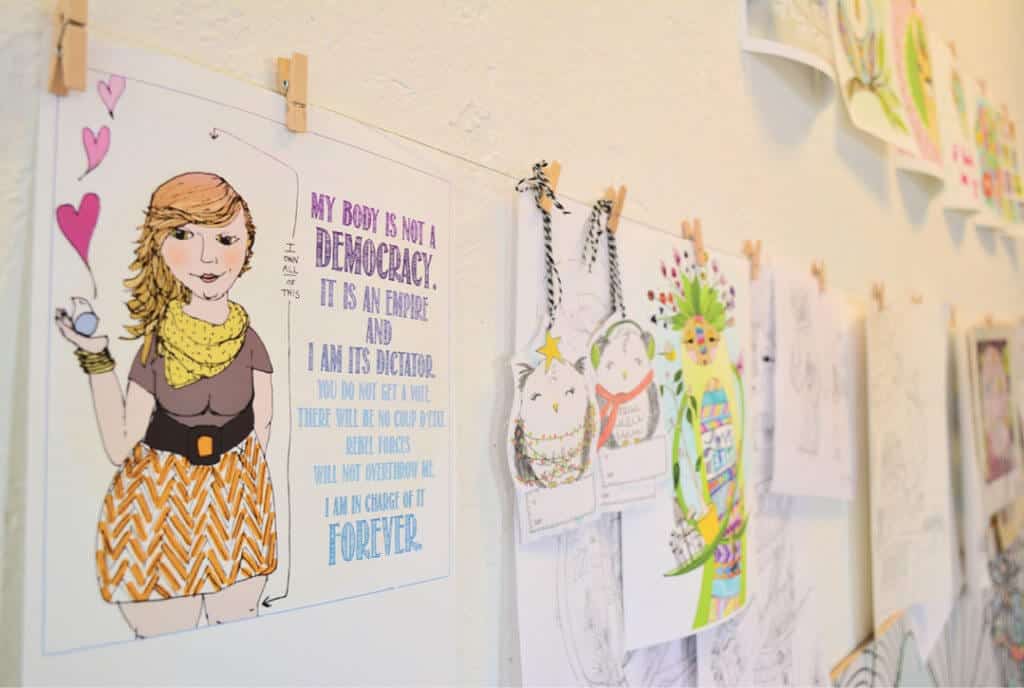 Michelle Peterson became Teafly in her early 20s when she moved to Manhattan. The freedom to create on the fly has manifested blueprints and sketches into projects for the Human Dignity Coalition, The Center For Supportive Bureaucracy, Leanin' Tree (which features only original artwork by artists from around the world) and Madison Park specialty stationary. Teafly has a mobile office to impart Joy Permits, which she created as a part of The Empowering Clerks Network (ECN). The ECN bestows spontaneous permits and diplomas to random people to engage in apologies, friendship, forgiveness, happiness and free play.
If Teafly doesn't find you at a festival, you can spend an hour at her studio under a laundry line of colorful prints that hang from the ceiling. The studio is filled with cartoon eyes, bright comical illustrations, inspirational quotes and ink calligraphy poems.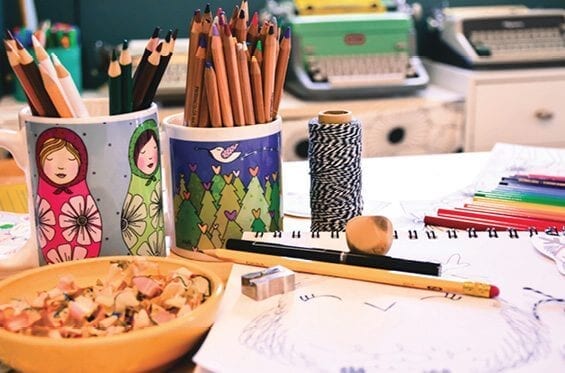 "I don't want to be regulated to a medium," she said. "I'm more like a triathlete artist. I practice to respond to different environments at the same time."
"When I teach, I am asking you to go beyond the finite. If you take a photo could you turn it into a drawing? Could you bring it to life as a sculpture? Is there a chance that photo could be a poem, essay or song? Being an artist is looking at life through an infinite telescope of options."
Jenny Green, of Jenny Green Gallery, is a local art purveyor and agent. "Bend is a better place because of artists like Teafly," she said. "I watch my daughter tap into unlimited creativity at her studio; it reestablishes my commitment that art supports our power to be unique."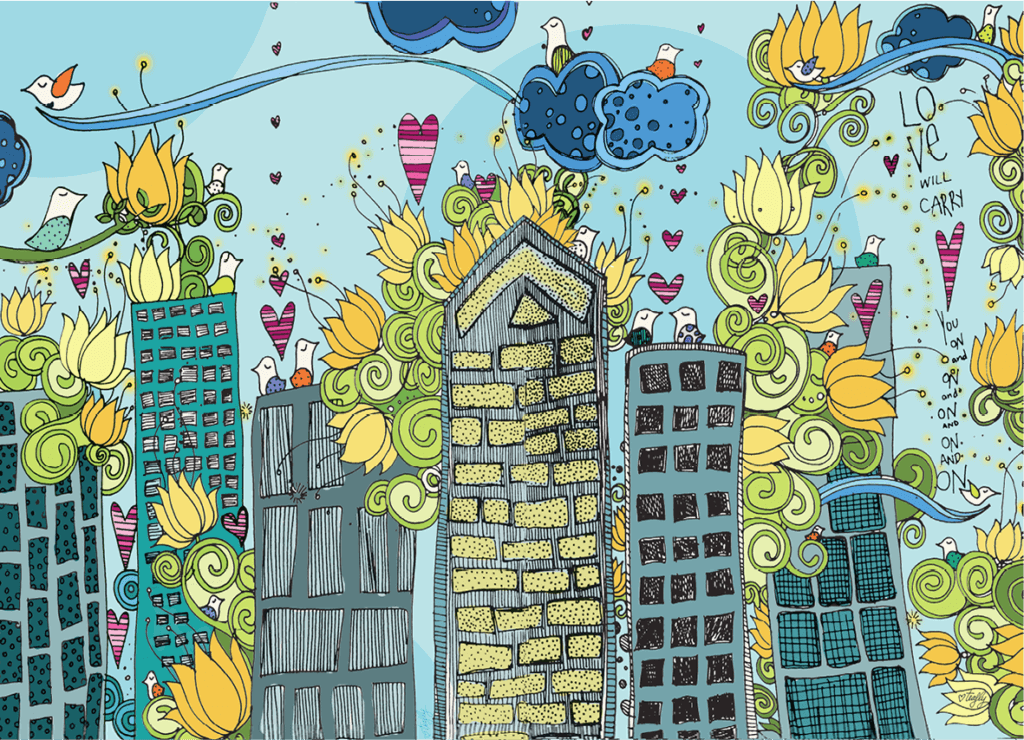 Teafly credits her own mother for establishing in her the belief that art is as important as other subjects.
"Art is very personal. But no matter what medium you are dealing with, all art wakes up the labyrinth of the mind," she said.
Yet there's a very pragmatic side to being a working, self-supporting artist. Teafly approaches her craft like any laborer.
"I'm always training my brain to think of infinite possibilities, but I need my hands and heart to bring art to life."
"I don't want to be regulated to a medium, I'm more like a triathlete artist. I practice to respond to different environments at the same time."