From Terrebonne over the phone, Matt Lissignoli said, "I'm sitting here looking at Smith Rock right now." Not a bad view for a home and office.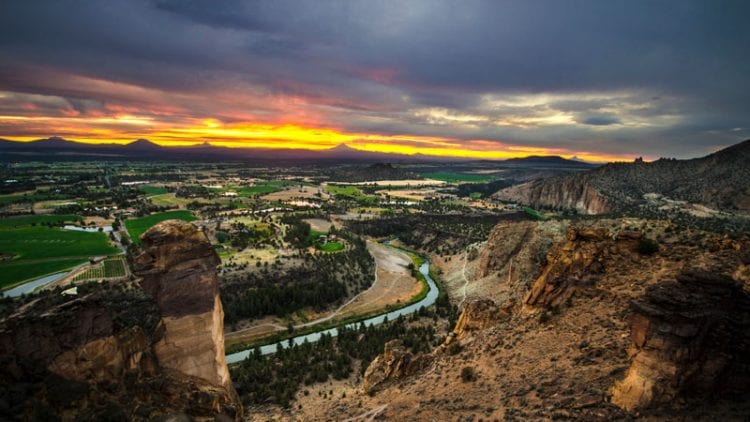 Lissignoli and his wife Kendra have owned Smith Rock Ranch in Terrebonne for almost twenty years. They relocated to the small rural town after living in Powell Butte and working in Culver for five years. Looking for a better climate for their farm and a town where they could find a community, they landed in Terrebonne.
"Terrebonne was about as far north as you can go to still draw people from Bend," said Lissignoli, "and about as far south as you can go to still have a long growing season."
Terrebonne is split by Highway 97, which draws a lot of traffic for their ranch, particularly in the fall with their corn maze and pumpkin patch. The location means they are close enough to Redmond for access to everyday needs, but far enough away to have a property with ample space. The view of Smith Rock doesn't hurt either.
"This property gave us a place where we could have our entire farm, and live here and run a business," Lissignoli said.
In the more densely populated Bend and Redmond, those types of properties are few and far between. But outlying towns like Terrebonne offer those who seek a more rural lifestyle, close-knit communities and unobstructed view of the high desert landscapes a place to plant roots.
Growing Business
Terrebonne, French for "good earth," is an unincorporated community between Redmond and Madras. With around 500 residential properties, Terrebonne is small but growing. Its population, based on the last census, was close to 1,200 people, although that number has undoubtedly increased alongside Central Oregon's population boom. As home prices in Bend and Redmond skyrocket, homebuyers are looking to Terrebonne for more space and affordability.
Business is growing in Terrebonne as well. Early this year, the Thriftway was purchased by Rudy's Market, Inc., the employee-owned company that runs Newport Market in Bend and Oliver Lemon's in Sisters. CEO Lauren Johnson said the revamped grocery store, now called Oliver Lemon's as well, was welcomed with open arms by the Terrebonne community.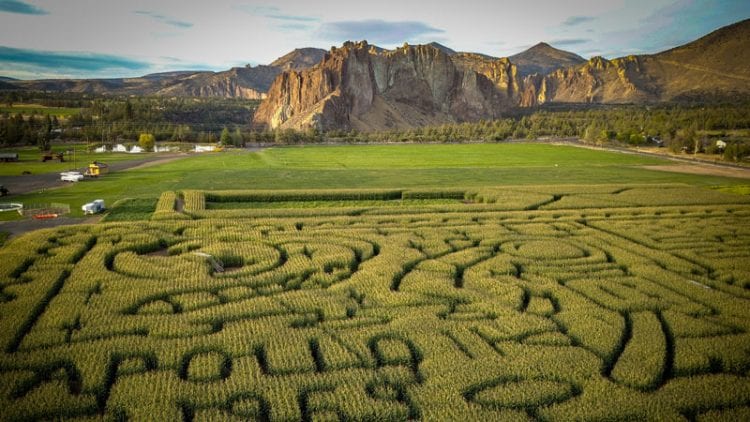 "What a great group of people," Johnson said. "We couldn't be happier to be here."
With the purchase, the local grocery chain now has three stores and 160 employees. In Terrebonne, they rehired all the previous employees as well as the owner. In addition to stocking essential grocery supplies, they are also bringing in more products from other Central Oregon companies, including Sparrow Bakery, Village Baker and Bonta gelato.
With population and tourism booming, purchasing the store was an easy decision for the company.
"We saw it as a tremendous opportunity. We're just taking what was already a good store and making it a really great store," Johnson said. "We view ourselves as a neighborhood market first and foremost."
Other local businesses in Terrebonne include Crescent Moon Ranch, a popular alpaca ranch, Base Camp Pizza, Terrebonne Depot, Sun Spot Drive In, Redpoint Climber's Supply and more. For those that make Terrebonne their permanent home, as well as those who come to visit, the area offers a small town lifestyle with all the amenities that come with living in Central Oregon.
Residents are just minutes away from one of the most popular state parks in Oregon, Smith Rock. Because of the moderate climate, the hiking and climbing destination is open year-round. Other outdoor recreation includes fishing the Crooked River and swimming in nearby Lake Billy Chinook.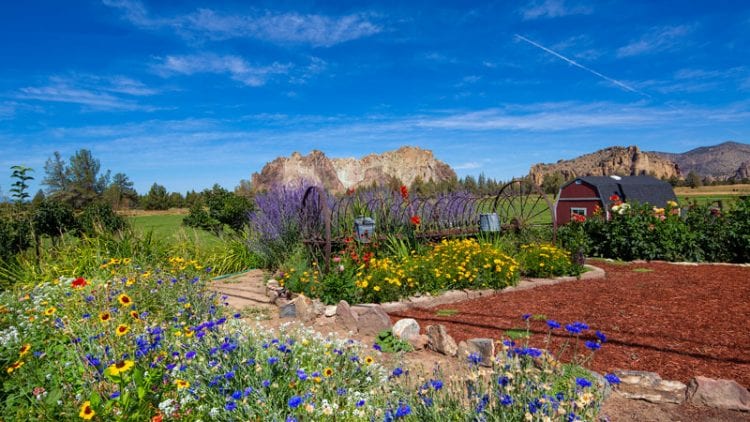 Real Estate
The median home price in Terrebonne sits in the mid-$300,000s, according to Zillow, with home values rising steadily over the past decade. Whether buyers are looking for a single-family home or a large property with opportunities for farming or ranching, Terrebonne offers a wealth of options. For families considering a move to the area, Terrebonne has an elementary school in town, and middle and high schoolers attend the Redmond School District.
Above all, it's the community that continues to draw newcomers and keep residents in Terrebonne.
"It's not fast paced. You're close to everything but not in the city. I've got great neighbors," Lissignoli said. "It's just a beautiful little spot in here."