Bend Chamber taking the lead on an initiative aimed at tackling the region's childcare shortage.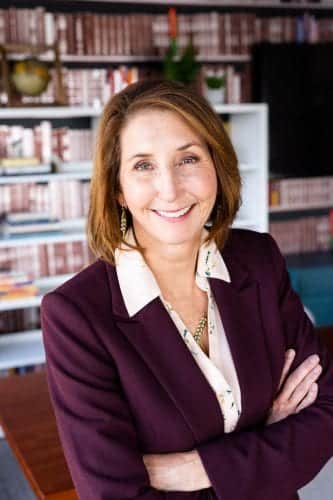 If you asked Bend residents about the city's top problem, you'd probably hear things like traffic congestion, affordable housing and wages. But if you asked that same question to parents of young children, you'd probably hear about the lack of affordable, quality childcare in town. It's not just a problem for parents.
The lack of childcare is pushing employees out of the workforce at an alarming rate as parents of young children, particularly mothers, opt to remain home rather than return to the workplace because of the childcare shortage. According to a survey conducted last year by the Bend Chamber of Commerce, it's also creating problems for employees who remain at work but are less productive because they are distracted by childcare-related issues, The survey confirmed what the business community knew instinctively: that the lack of childcare is an issue of concern for employers as well as employees.
It's not just a Bend problem. Cities around Central Oregon are strapped for childcare, said Bend Chamber CEO Katy Brooks. In places like Madras, there are sometimes only one or two providers to cover the entire community, Brooks said.
"We have a society where both parents are working, or you're a single person working with kids. This is a nationwide issue. We have not built the infrastructure by which we have an affordable, high-quality way to take care of our children," Brooks said.
Brooks said the issue hit the chamber's radar in 2018 when it was developing a series of discussions and programs around its "year of the woman" theme. One thing that kept coming up was how a lack of childcare options, especially for mothers of infant children, was keeping them out of the workforce.
"Only one out of three kids under the age of five are in childcare. What we don't know is how many of them are just folks who have decided to stay home, but we do know there are waitlists for infants, especially under one years old, of at least one year," Brooks said.
This past fall, the chamber decided to get proactive about the childcare crisis. It hired a "Childcare Accelerator," a new position in the organization to provide more options for parents in the short term while developing a new model for childcare in the region through a partnership with Oregon State University and Central Oregon Community College.
The position is funded in part by contributions from local businesses who have a vested interest in alleviating the childcare shortage. For now, the job will be housed at the Bend Chamber under the umbrella of its BendNext program, the chamber's non-profit workforce development program. The goal, however, is to work with partners like OSU and COCC to create an independent umbrella organization dedicated to taking on the childcare issue. OSU Cascades has already set aside land for a pilot childcare program that, if successful, could be replicated across the region.
"Our challenge is going to be [getting] some early wins and starting to add some slots now while we work on some of these bigger pilot ideas" Brooks said.
What They're Saying
Megan Norris, Childcare Accelerator
A former teacher and a mother of two, Norris will work with businesses and other community partners to entice some of the region's existing providers to expand capacity by opening new childcare centers. She has extensive experience in the intersection of public policy and private enterprise and has developed solar projects, mixed-use neighborhoods and worked with the California Sierra Club. Solving the childcare problem will require her to draw upon all that experience, she said.
So far, she has been encouraged by the initial conversation with potential partners. "The community coming together around this has been amazing. I think everyone realizes the need and is just embracing it and wanting to help," she said.