Modern and antique, private and public, inside and outside, sleek and organic. A Bend couple got it all in a home design that relied on a little bit of clever artistry.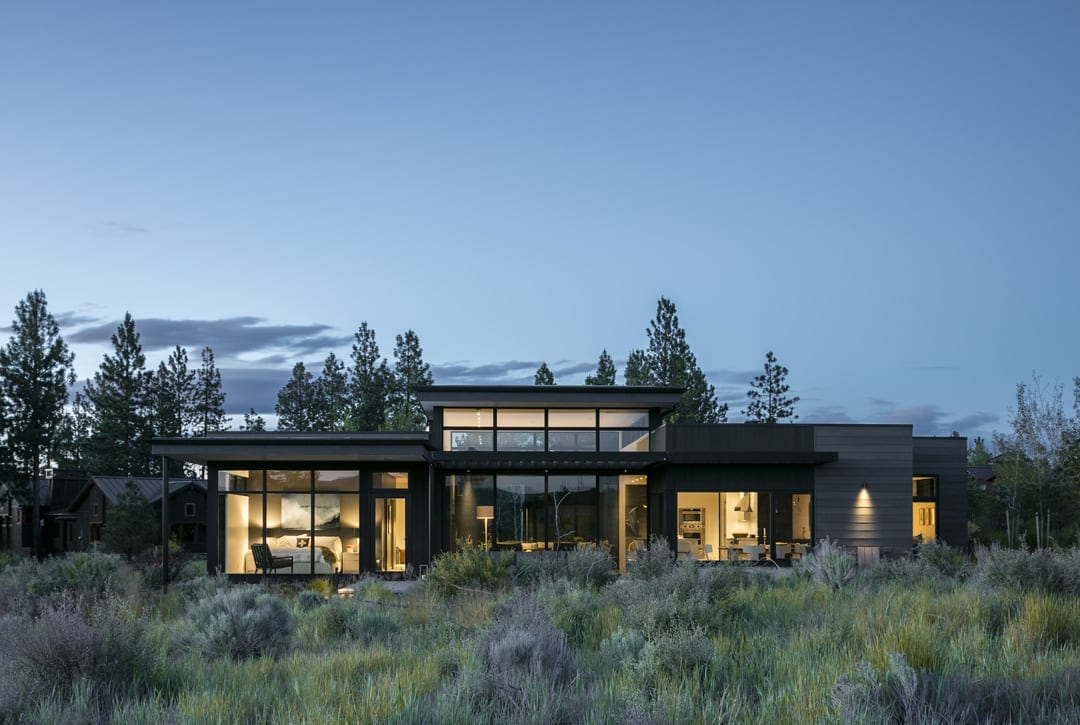 Nancy Burfiend and Joey Reiter had been visiting friends in Central Oregon for twenty years before they decided to buy a lot in western Bend that boasted an unobstructed view of the Cascades and ready access to mountain biking trails.
Based in Seattle, the couple interviewed several architects before selecting DeForest Architects, also of Seattle, to design their two bedroom, two-and-a-half bath home. Burfiend, owner of NB Design Group, had worked with principal John DeForest on other projects, and Reiter, whose professional experience was that of a financial consultant rather than as a designer, readily responded to the firm's clear presentation and communicative approach to working with clients and contractors.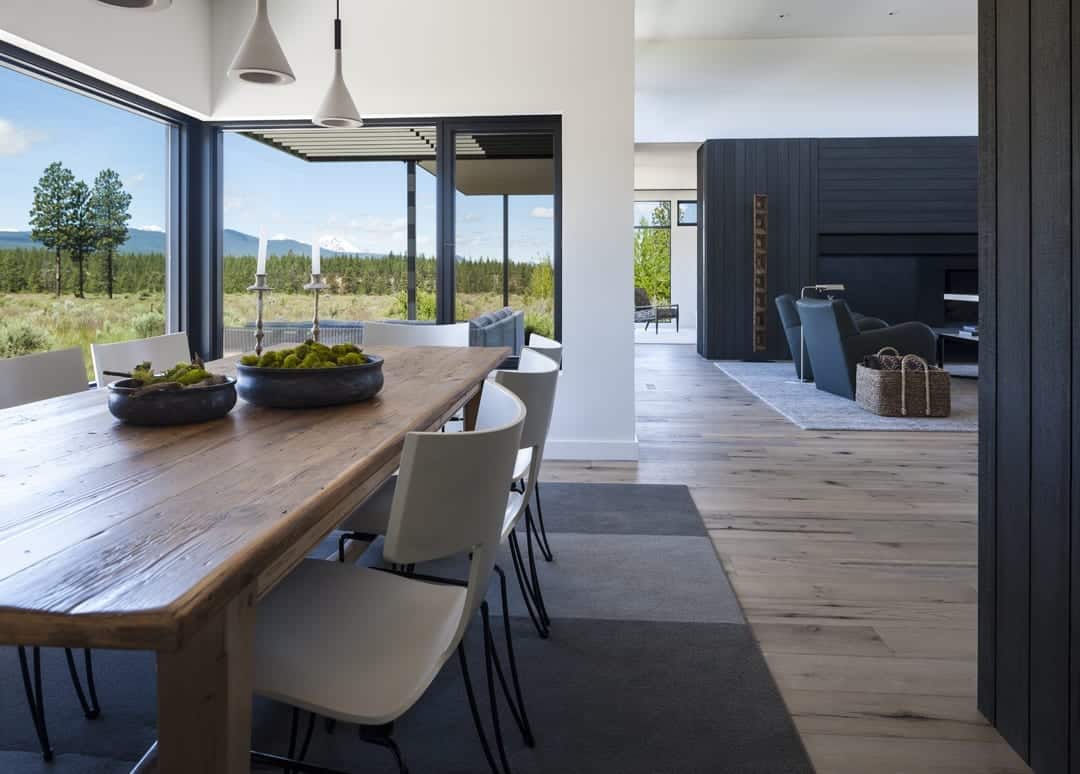 Before deciding the practical specifics of the layout, DeForest assigned the couple "homework" so he could better understand the spaces in which they felt most comfortable, and then used block models to show them how rooms could flow into each other and integrate the criteria that had been set forth.
The team then brought on Young Construction in Bend as the general contractor to build the 2,600-square-foot home. The company had already built two nearby homes and was well acquainted with the requirements of the neighborhood and the demands of Bend's climate.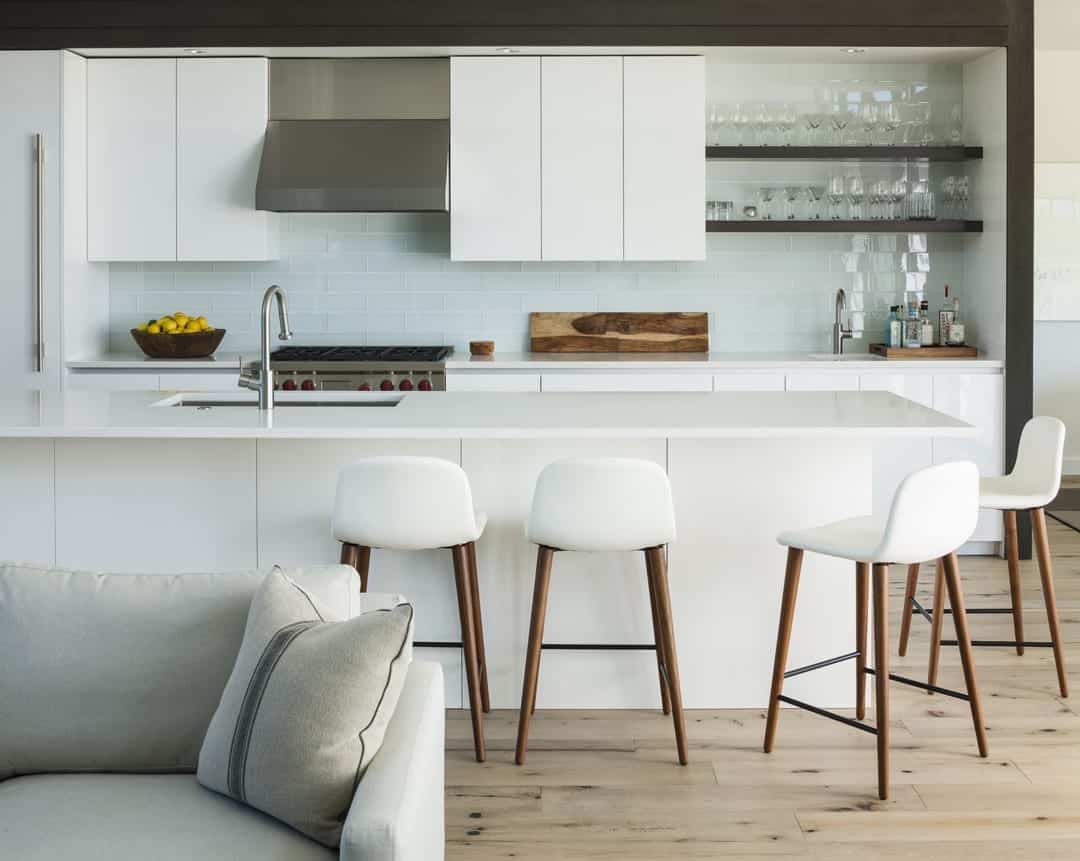 "While there are more and more tools that break down the distance between us and a site, to have Doug [Young], who already had established relationships with city agencies and subcontractors, and who could also give us experienced information on Bend's climate, the neighborhood and appropriate construction materials, was invaluable," DeForest said.
The finished modern home is stained in two charcoal tones reminiscent of aged wood so that it sits "lightly on the land," explained Burfiend, who handled the interior design elements of the project. The integration of inside and out starts at the approach to the home, where guests walk a route to the front door that abuts an exposed interior courtyard. Inside the house, the use of the exterior colors continues where the palette is based on gray, white and natural tones with the occasional burst of chartreuse green.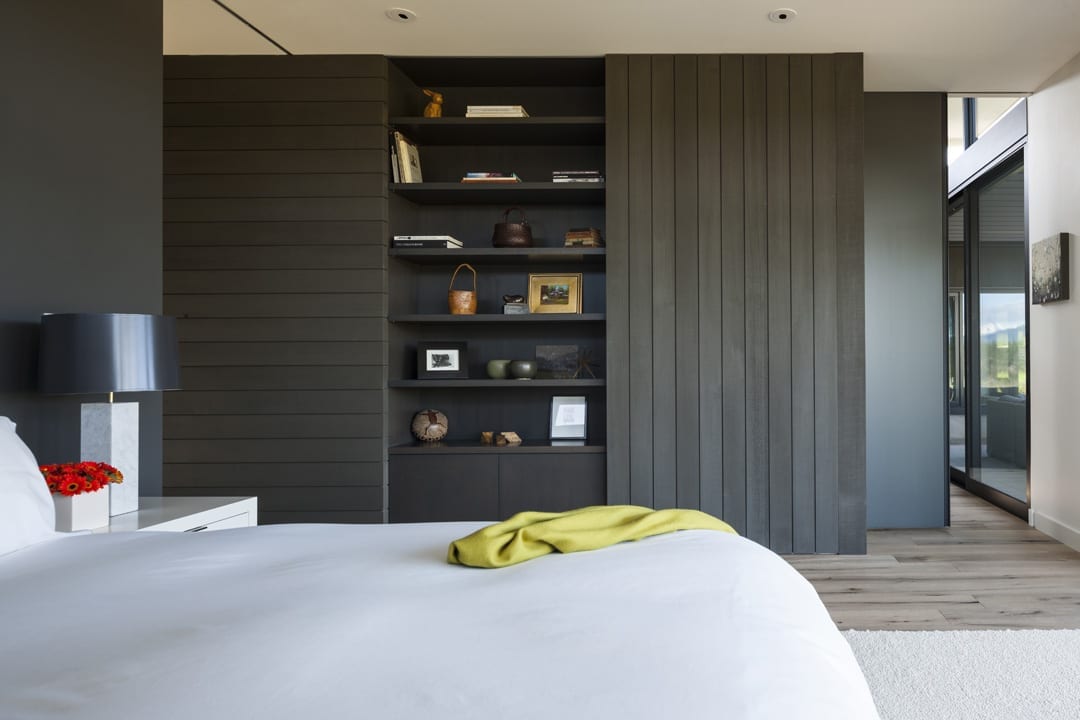 To accommodate the need for public and private areas and to ensure adequate storage and space for such necessities of living as books, records and cherished found objects, DeForest used hiding panels and doors to configure rooms and camouflage shelving. Views that stretch across public rooms and down hallways to reinforce the expansiveness of the space can also be shortened by a series of sliding doors used singly or in multiples to provide privacy for the homeowners and guests. The wall between the living area and master bedroom, for example, can show or hide a fireplace, television, storage and bedroom spaces behind its gliding panels. "The house," explained DeForest, "is built like a Swiss Army Knife."
Burfiend acknowledged that the toughest part of the project might have been acting as both designer and client. So she relied upon her staff to remind her of the calm simplicity that the couple was striving for. As for Reiter who found the design and building process fascinating, "It amazes me that I get to wake up on this property every morning," she said. "It's just a fabulous home."