There was a time when you couldn't open Instagram without seeing a line-up of interior design images that all looked the same.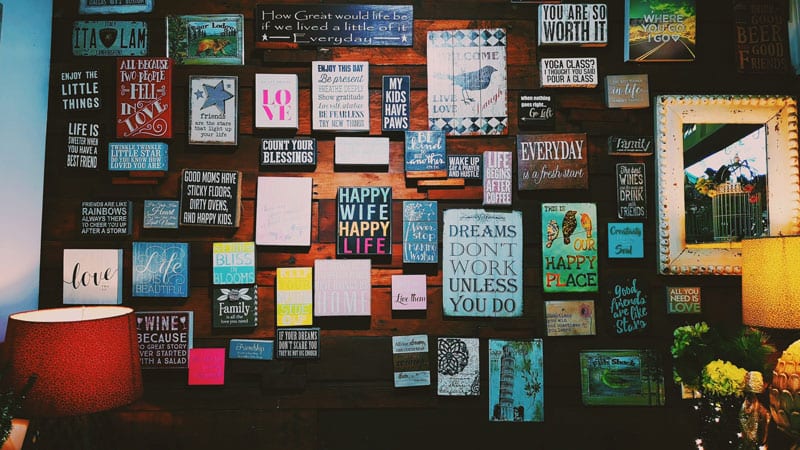 White walls, mid-century modern furniture and perhaps a potted succulent were on every squared-up post. Five years ago, it felt refreshing, but today it seems inauthentic. Over the last year a noticeable shift in interior design has occurred, perhaps as a reaction against that aesthetic—a picture may be worth a thousand words, but spare walls don't tell much of a story. Enter: maximalism.
The interior design trend is about embracing what you like, be it bold color on the walls, patterned furniture, art on every wall or shelves filled with tchotchkes that evoke memories, not social media likes. Maximalism will turn a house into a home. The best part is, you're probably halfway there, because the trend is about putting your possessions on display and creating a space with things that you like, not with things that fit a mold.
One way to embrace the maximalist aesthetic in your home is to pick one room and start with color. In a living room, a fresh set of pillows in contrasting color to a chair or sofa can reinvigorate a space without costing much money. Mixing patterns also works when the color palettes align. In the kitchen, repainting cabinets is easier than repainting the whole space. Cool colors like blue or green are timeless and add depth to the room. Color is an easy way to create some interest in a room where there wasn't any before.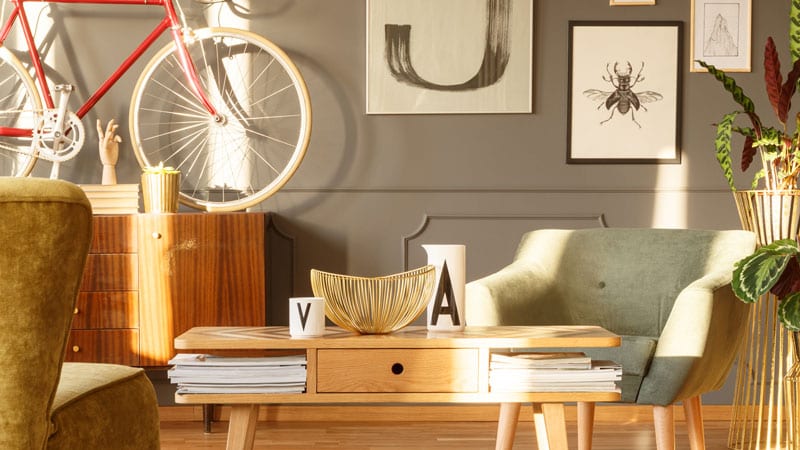 Paint isn't the only way to add interest to walls. In recent years, the variety of peel-and-stick wallpaper has grown to include designs that would suit any home and style. In lieu of a single paint color, consider wallpaper on one wall as an accent, or on all four as a way to create some texture and drama in a space.
There is a thin line between curated and cluttered. When it comes to objects, keep in mind the rule of three to avoid looking crowded. A lamp plus a plant plus a vintage clock on an end table. A piece of art plus a framed photo plus a textured wall hanging on a wall. Grouping objects into threes draws attention without overwhelming the eye. An exception should be made for shelves of books, because there can never be too many of those in a home.
Maximalism is a timeless design trend that can't be done wrong because it's all about living with your things and not trying to keep it all drawers and closets. What makes a home interesting is your mom's old coffee canister on the counter that she gave you for your first apartment, the fly fishing rods that parallel your ceilings and are used almost daily or the guitar that hangs next to the sofa, easily in reach when the mood strikes. Maximalism tells the story of your home and your life, one room at a time.
If you're ready to embrace more, might I suggest you start by browsing your local thrift store. There are hidden treasures galore there that could fill design voids in your home, probably donated from your neighbor's latest design purge in an effort to fit in to the feed. Their loss—more is always more.