Check out these places with limited light pollution for some of the best stargazing in Central Oregon.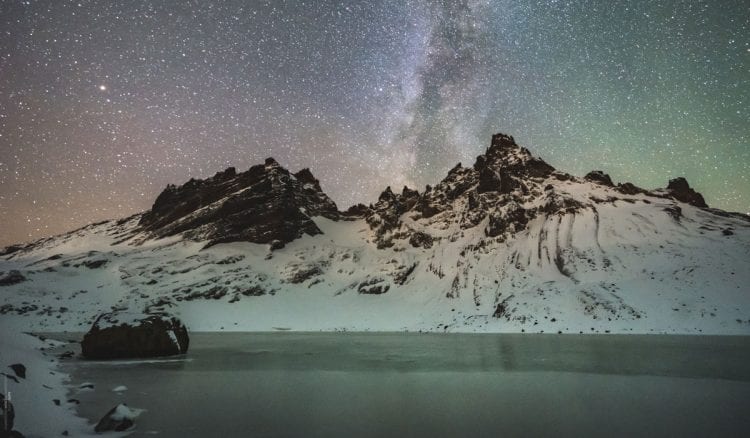 The beauty of living in the high elevation and relatively low population region of Central Oregon is that our night skies are some of the best places in the U.S. to see stars. You don't have to travel far from home to get a taste of what the galaxy has to offer. Early summer is a great time to stay out late and immerse yourself in the natural world. Whether you view by telescope, binoculars, or nothing but your own set of eyes, here are three locations we recommend to get a view of our galaxy.
Cascades Lakes
Within just a few dozen miles of Bend, you can find yourself at any one of your favorite Cascade Lakes trailheads. Really anywhere will do, but we recommend hitting Todd Lake. Open meadows nestled in majestic pines with a serene setting of chorus frogs serenading your visit makes this the perfect location to go looking for constellations and the occasional shooting star. Remember: these are breeding grounds for many local amphibians, so please respect their space and avoid trampling the shoreline.
Old McKenzie Highway
You've yet to really experience the Milky Way if you haven't observed it from the heart of one of North America's largest lava fields. As you surround yourself with jagged rocks that feel almost extra-terrestrial, you get the feeling that you are watching the stars from the surface of another planet. Head west from Sisters on Highway 242 towards the Dee Wright Observatory (telescopes not included) and accompanying lava flows. Find yourself a place with a good view of the southern sky. Note: The Old McKenzie Highway, aka Highway 242, is closed during winter and spring and typically opens in mid-June to motor vehicle traffic.
The Badlands
For arguably the darkest skies and best star viewing in the western United States, head east on Highway 20 towards the Badlands Wilderness, an ancient juniper forest perched on the edge of a shield volcano. With few visual obstructions, this expansive and open natural wonder gives you the sense of being surrounded by the cosmos. While looking south will no doubt give the best view of the Milky Way, turn your eyes in any direction and find the majority of constellations viewable in the Northern Hemisphere, as well as planets like Jupiter and Saturn.