I tend to know what I like in a beer. Something not too hoppy that isn't balanced out with a strong malt profile. In other words (GASP!) not IPA. Other than that, I'm up for just about anything. Porters and stouts are pretty much always a good bet, but I also like ales, sours, and Belgians.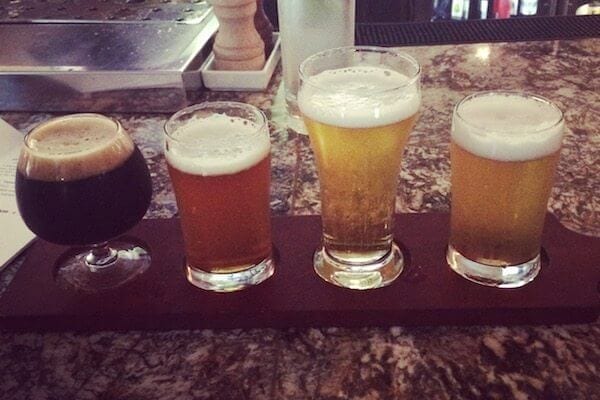 When I go out for a beer, this makes for some tough decisions when I look at the taps. Lucky for me, most taphouses and pubs offer sampler trays or flights. This means that I can try a little of this and a little of that – a variety of 2 ounce pours that differ in style (or not) and might even come from different breweries. If I've never been to a brewery before, it's a great way to try several of their mainstay beers without breaking the bank (or my liver).
The Pour House Grill is one of my favorite places to order a sampler tray. They offer a wide variety of beers from Central Oregon and beyond – and they have GREAT food. If I'm heading to a brewery for a sampler tray, I like the variety of offerings at Deschutes and CRUX. Both of those places always have to seem enough new beers rotating through that I can find six or so new beers to try.
This time of year, the best sampler is a flight. At the Deschutes Brewery tasting room (not the pub), you can sample the three most recent years of their Black Butte Porter anniversary beer (XXV, XXVI, XXVII). The recipe for the beer stays pretty consistent, but the flavors change a little each year. The flight is a great opportunity to try all three at once, side by side… for FREE. You can visit the tasting room as part of their brewery tour, or just head in to sample the beer.
The changing season also means that The Little Woody Festival is just around the corner. The event hosts breweries from Central Oregon and outside the region, featuring beers aged in barrels (think wine, whiskey or rum). It's a sample fan's wonderland and if you are there you'll find me meandering from tent to tent, in search of my new favorite "tiny beer".