Sponsored Content
With so much to experience in the Rogue Valley, don't forget that this area is home to 1,000 acres of vineyards that offer diverse wines and almost 100 wineries with picturesque tasting rooms. The area isn't just abundant in wine but has a vibrant culinary, arts and culture scene, as well as offers easy access to outdoor recreation and natural scenery. In fact, Wine Enthusiast Magazine has named the Rogue Valley one of the top five wine destinations in the world. Whether you're a seasoned wine connoisseur or simply want to explore a new region while enjoying excellent add-on activities for the entire family, here are ten reasons why the Rogue Valley should be on your must-visit list.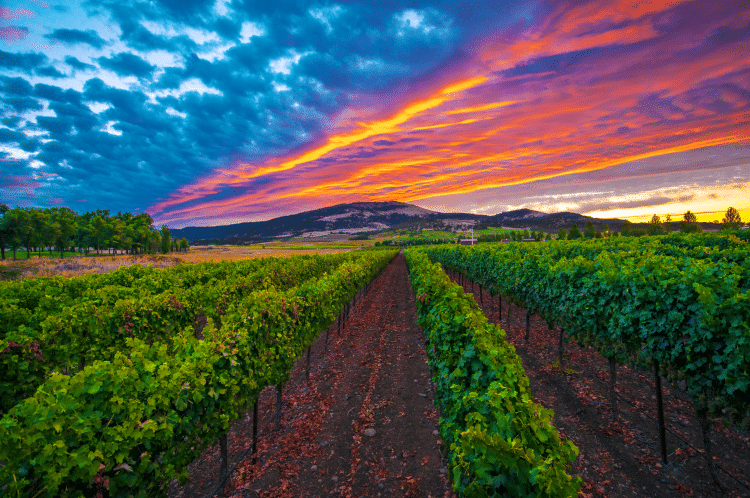 Diversity of Grape Varieties
The Rogue Valley's wide range of landscapes allows winemakers to produce a spectrum of varietals, making it one of the region's biggest draws. Sitting around 1,000 feet above sea level and framed in by the Cascade and Siskiyou mountain ranges, the valley boasts four full seasons and ample microclimates within a one-hour radius that is the Rogue Valley. Thanks to the region's diversity of soil, altitude and temperature, winemakers in the Rogue Valley can grow over 70 different varieties of grapes successfully. Whether you prefer warm-climate wine varieties such as Cabernet Sauvignon, Syrah and Malbec, or cooler-climate wines like Pinot Gris, Chardonnay and Viognier, there will always be something new to try every time you visit the Rogue Valley.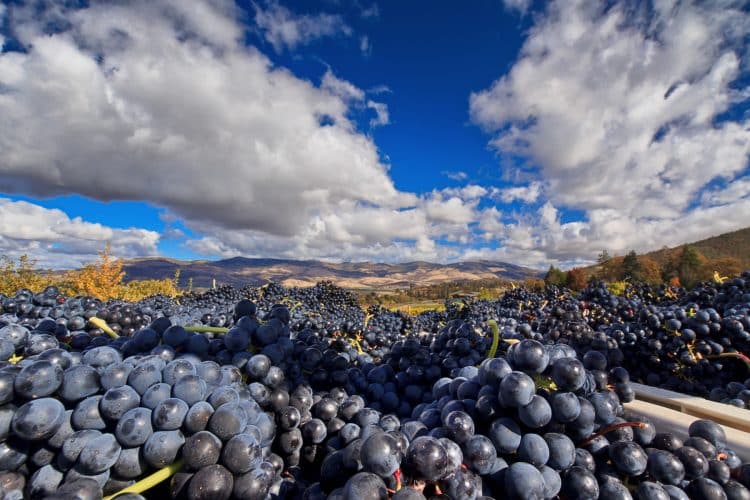 Scenic Tasting Rooms in the Rogue Valley
The region's natural beauty adds to the wine-tasting experience with scenic tasting-room views, historic buildings and rolling vineyards. Book a tasting at Kriselle Cellars, DANCIN Vineyards or Irvine & Roberts Vineyards for panoramic scenes of the surrounding countryside. Relax and savor a glass of wine while taking in the limitless vistas. Indulge in a one-of-a-kind luxury experience with Rogue Picnics, which curates private pop-up picnics that you enjoy at your favorite vineyards.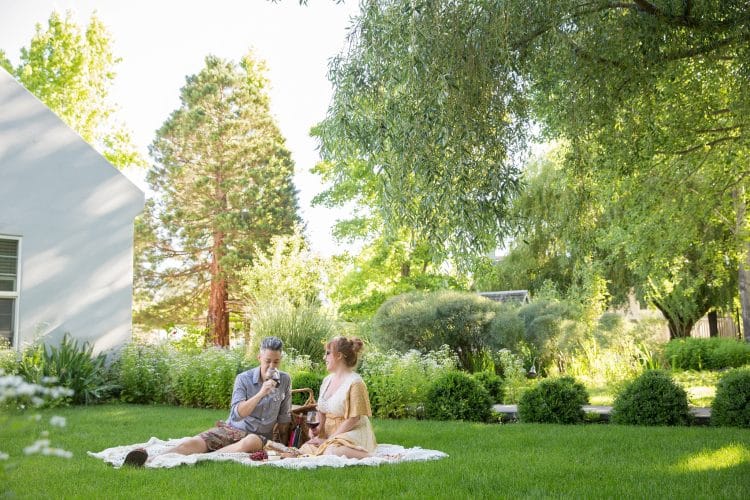 Rogue Valley Wine History
The wine history of Rogue Valley dates back to the mid-19th century when European immigrants started planting grapevines and producing wine. Peter Britt, an early settler, joined the venture in 1852 and opened Oregon's first official winery, Valley View Winery, in 1873. Despite closing in 1907, the legacy of Valley View Winery lives on today, thanks to the Wisnovsky family, who resurrected the winery in 1972 and can still be visited on a trip to the Rogue Valley.
Sustainable Practices
Many of the Rogue Valley wineries prioritize sustainability practices and keep land stewardship at the forefront of their farming priorities. Enjoy a tasting at Troon Vineyards, Oregon's only biodynamic certified and certified regenerative-organic winery. Biodynamic farming practices take a holistic approach to winemaking, resulting in healthier soil, stronger vines and exceptional wines that express the vineyard's terroir. This environmentally-friendly approach to winemaking benefits the ecosystem in which it is produced, promoting long-term sustainability of both the physical land where vineyards grow and the wines they produce.
Wine Events in the Rogue Valley
The Rogue Valley features several wine festivals and special tastings throughout the year. These events are an excellent opportunity for wine enthusiasts to taste new wines and learn from experts. In May, Roam the Rogue puts together guided tours of the region's wineries to celebrate Oregon Wine Month. Another popular event is the Oregon Wine Experience in August, a week-long celebration of the state's wine industry. This event brings together more than 100 wineries for tastings and competitions, with all proceeds going to the Children's Miracle Network. You can also immerse yourself in the Heart of the Rogue Festival's Wine Country Lane in October.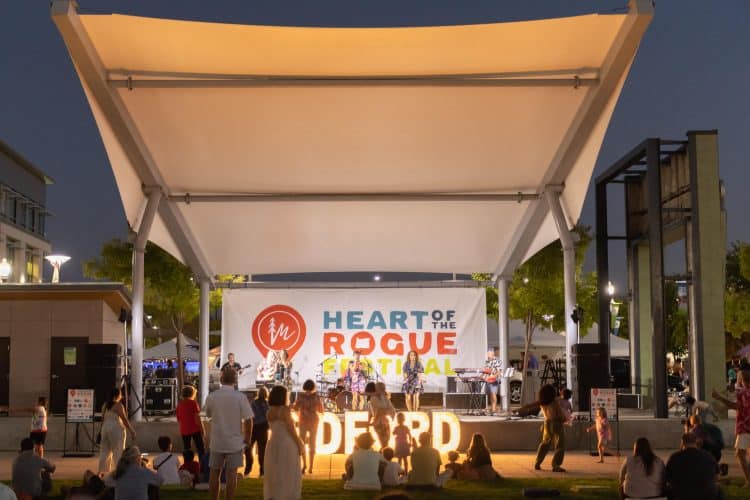 Wine Trails
If you're eager to explore the wine country but are feeling unsure about where to begin, don't worry. Within the region, four wine trails—the Upper Rogue, Applegate, Bear Creek and Jacksonville wine trails—lead visitors through breathtaking landscapes with stops at the finest vineyards. Whether you choose to embark on a self-guided tour or book a trip with a tour company such as Wine Hopper, Bravo Outings or Main Street Adventure Tours, you're guaranteed to have an unforgettable wine-tasting experience.
Farm-to-Table Dining
The Rogue Valley is also known for its growing culinary scene, pun intended. The region is dotted with farms and ranches across the valley which result in plenty of farm-to-table dining experiences to enjoy, local farmers markets to peruse, and excellent fresh food, including high-quality locally sourced cheese, to pair with your wine. In the last few years, the area has seen an influx of high-quality restaurants and renowned chefs, along with the opening of new distilleries and breweries.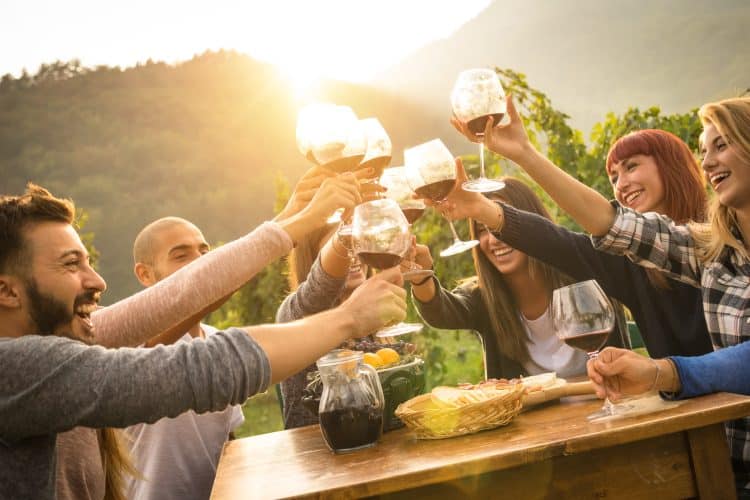 Access to Outdoor Recreation
The Rogue Valley is also a top destination for those seeking world-class wine as well as exciting outdoor adventure. The valley is a paradise for outdoor enthusiasts, with numerous iconic landmarks you cannot miss like the Table Rock Plateaus, Roxyann Peak and more. The wild and scenic Rogue River, which flows through the region, is ideal for white-water expeditions, and with the world-famous Crater Lake National Park just a short drive away, you could be hiking around a national landmark in the morning and tasting local wines in the afternoon.
Vibrant Arts Scene
In addition to outdoor recreation, the Rogue Valley is also known for its thriving arts and culture scene. Enjoy the vineyards and views during the day and catch a live-show at the Craterian Theatre in downtown Medford after dinner. Other cultural attractions include live music, with the Britt Music and Arts Festival happening annually in the region, and enjoy makers' markets and local galleries throughout the year.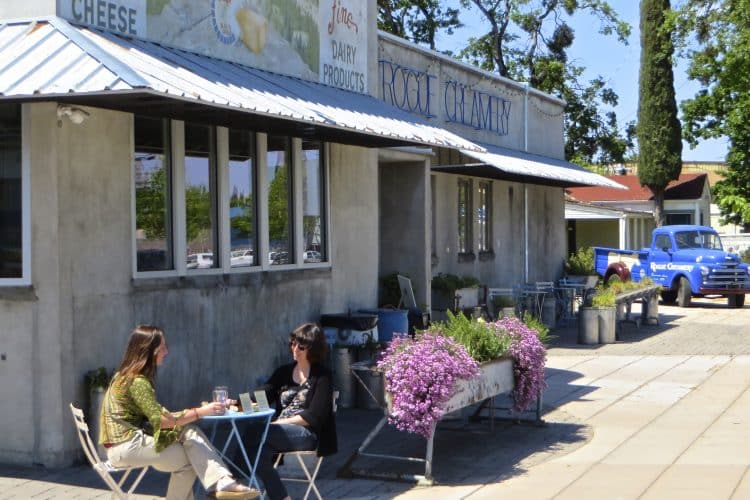 Accommodation Options
The Rogue Valley offers accommodation options that suit a wide range of budgets and aesthetic preferences. Indulge in the charm of the region by booking a cozy bed and breakfast or historic hotel located in one of the quaint downtown areas. Compass Hotel by Margaritaville is the PNW's first Margaritaville property and located in Medford. Rogue Regency Inn is Medford's largest, full-service hotel boasting on-site sports bar, comedy club and indoor year around pool. Plan your visit at travelmedford.org.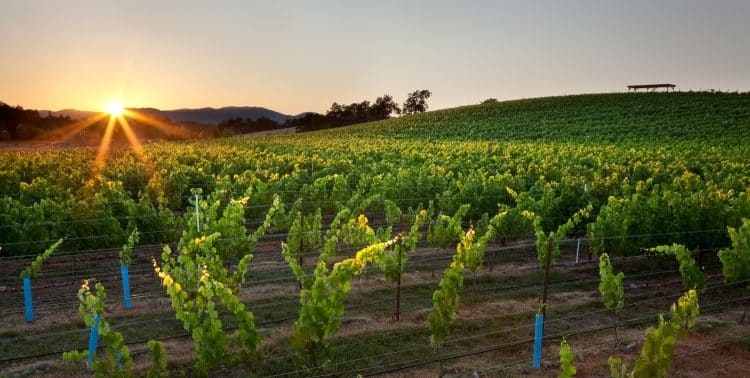 ---
Learn more about Adventure in the Rogue Valley. | Read more about adventure in our region here.