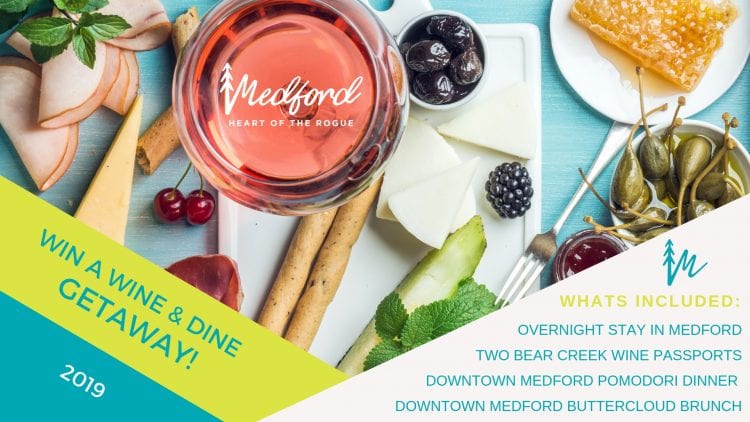 Enter to win a Wine & Dine Getaway! Let Medford be your launchpad for sampling everything Southern Oregon has to offer. Sip wine. Run Rapids. Play nine. Explore trails. Create stories. Visit Medford.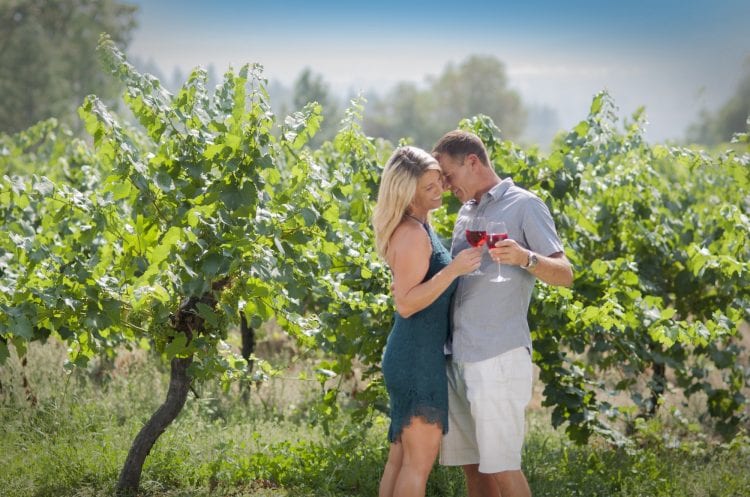 Giveaway Includes:
(1) Night Stay at Medford hotel of winner's choice
Stay in your choice of Medford's perfectly located hotels in the heart of the Rogue Valley. With your comfortable and conveniently located home base, you will be positioned to maximize your wine tasting experience in our beautiful wine country.
(2) Bear Creek Wine Trail Passports
Enjoy two Bear Creek Wine Trail passports which include thirty nine tastes at thirteen different award winning, world class wineries in and around Medford.
(1) Pomodori Dinner Voucher for $100
Wine and dine at Pomodori in downtown Medford where they are known for their thoughtful and exciting cocktails as well as their extensive wine list. In addition to their love of libations, they craft exquisite plates of cascade cuisine with an Italian flare.
(1) Over Easy Brunch Voucher for $75
Experience one of the best brunch spots in Medford and the Rogue Valley. Over Easy began as a pop up brunch business whose massive success set the course for the owner to open his very own brick and mortar in downtown Medford.
Winner will be chosen on September 3, 2019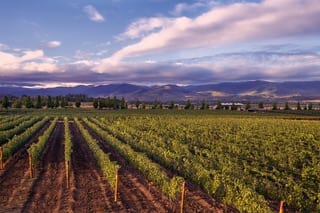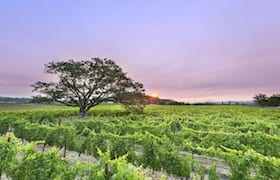 Package to be utilized by the end of 2019
The contest begins on August 1 at 12:00 p.m. and ends on August 31 at 11:59 p.m. For the complete list of rules, visit our contest policy page.
Share this giveaway with your friends on Facebook, Twitter or email and receive additional entries for each of your referrals.