Craft: to make or manufacture with skill and careful attention to detail. When Deschutes Brewery launched in Bend over thirty years ago, it set a precedent for the more than thirty craft breweries that now reside in Central Oregon. But in recent years, distilleries have popped up across Bend and northern Deschutes County. From the abundance of western juniper to copious Cascade mountain water, the region possesses great characteristics for spirit distillation.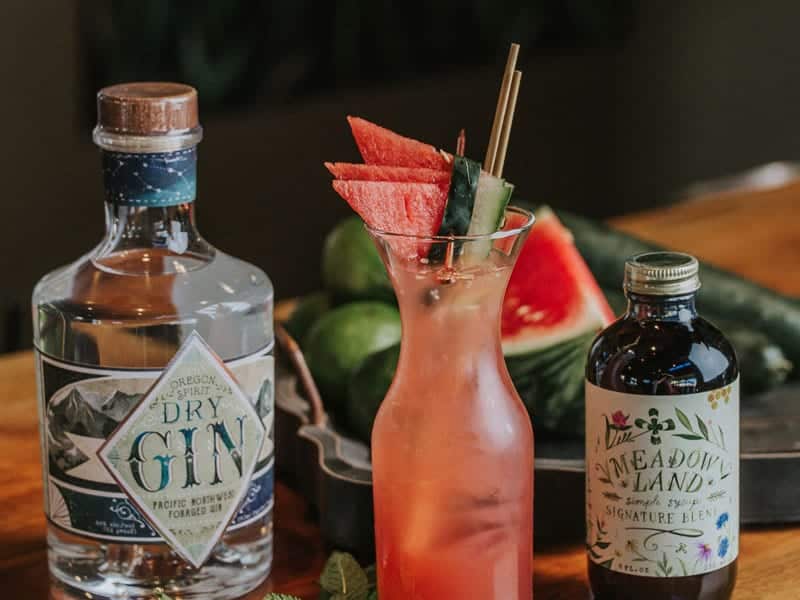 This spring, with many bars and restaurants closed, craft cocktail enthusiasts tapped into their inner mixologists, concocting at-home happy hour libations and late-night aperitifs. Liquor stores and distilleries offered curbside pickup, and in the case of Crater Lake Spirits, home drop-off delivery services. Many facilities produced hand sanitizer, so it's not uncommon to receive a complimentary two-ounce bottle of sanitizing solution with a liquor purchase these days.
Whatever summer brings, we can continue to hone our at-home skills to prefect our favorite craft drink. Here are a few recipes to get you started.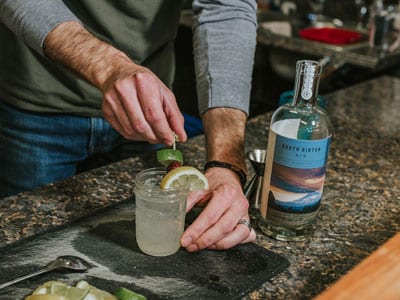 Cascade Street Distillery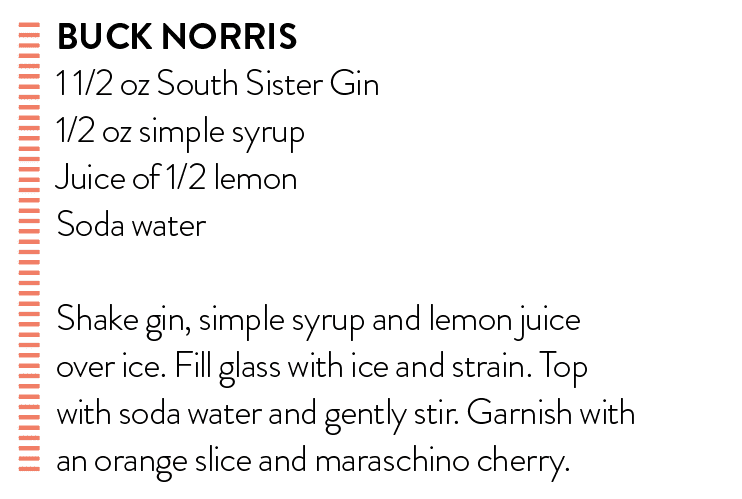 Siblings Katie and Nick Beasley started Cascade Street Distillery in 2015 in Sisters. The company, which is now owned by Wild Roots Spirits, makes award-winning products derived from pristine local ingredients such as Sisters water, Central Oregon juniper berries, high desert sage and ponderosa pine pods. The South Sister Gin is used for a cocktail that pays homage to Buck Norris, the 10-year-old buck infamous for his residence in Bend and Central Oregon over the years. What some may know as a Tom Collins is served at their downtown Sisters tasting room on Cascade Avenue.
Crater Lake Spirits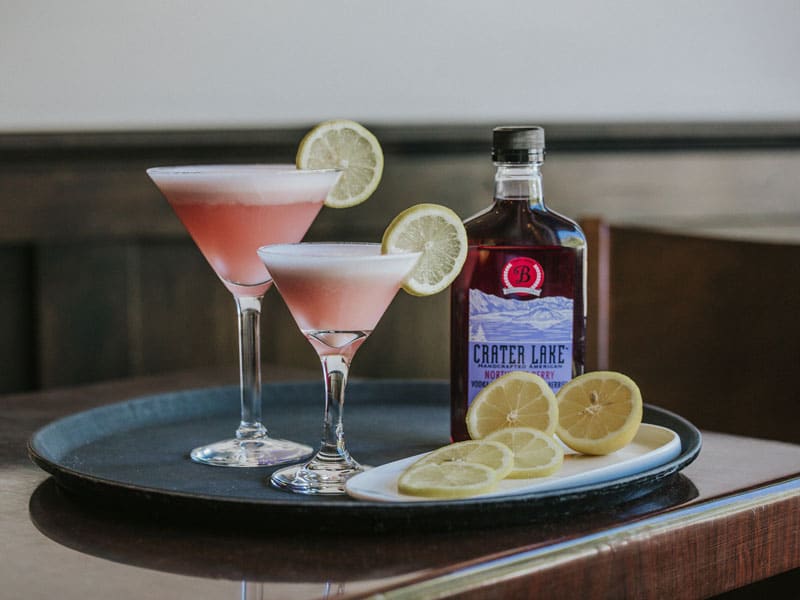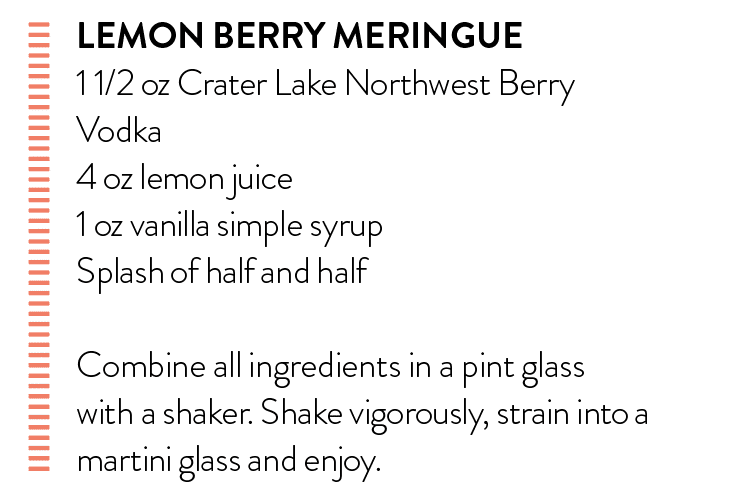 Crater Lake Spirits is a distilling pioneer of Bend. They launched in 1996 and relocated production to their now twenty-four-acre farm in Tumalo. There, find them roasting their own hatch chiles sourced from a single farm in New Mexico, to infuse their spicy Hatch Chile Vodka. Year-round, they source juniper berries from the Central Oregon high desert and Cascade mountain water for gin. Lava rock is used to filter all of their spirits, including the Hazelnut Espresso vodka made using Sisters Coffee (which is now available on most Alaska Airlines flights). Try this refreshing summertime cocktail.
New Basin Distilling Company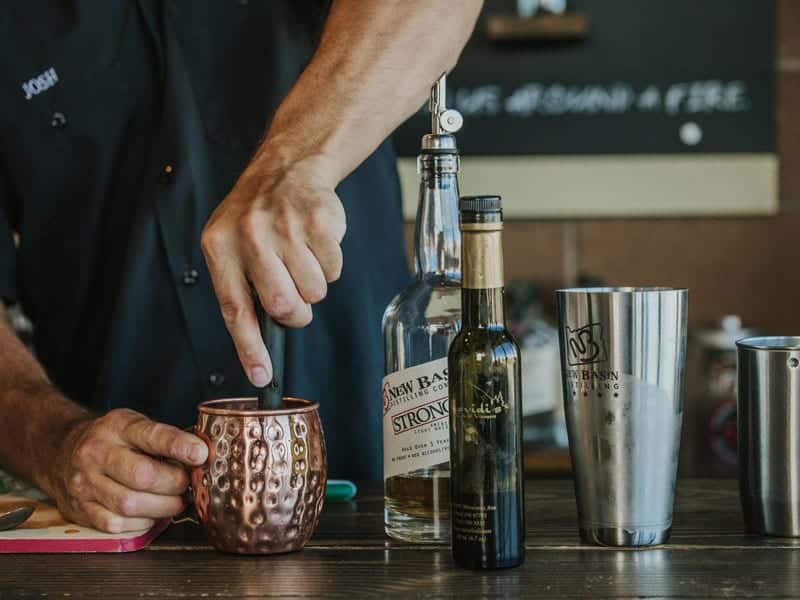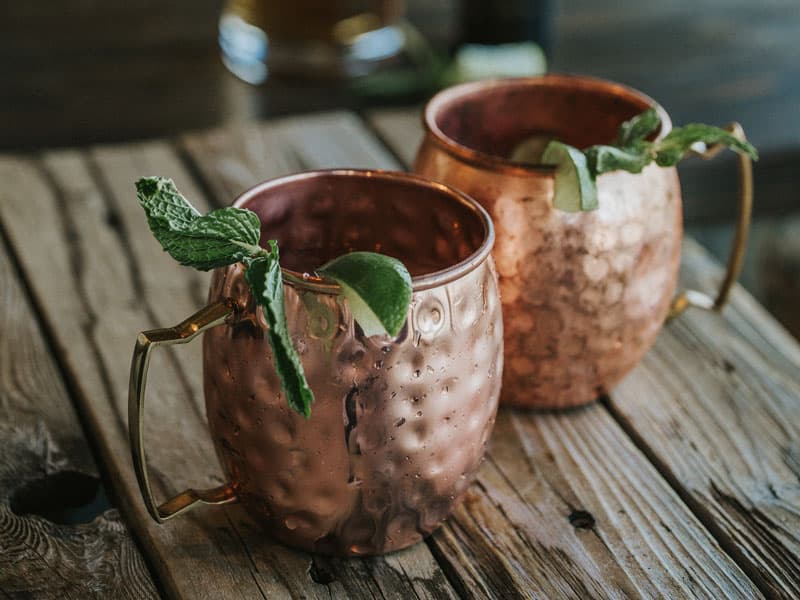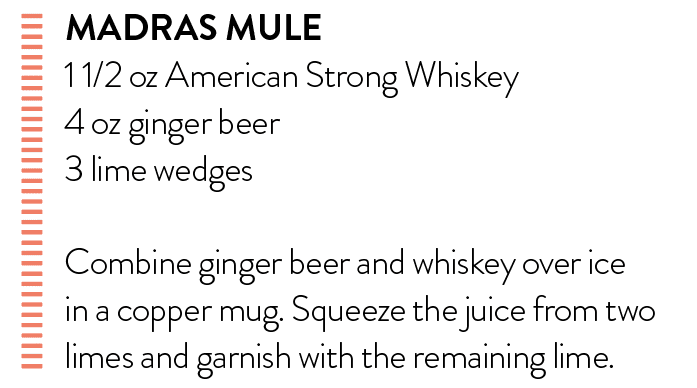 On a chilly evening in 2012, Rick Molitor and four of his friends were gathered around a campfire with their drink of choice: a glass of whiskey. Together, they decided that they should turn their love for the dark liquor into a side hustle. The five Madras natives launched New Basin Distilling Company and bottled their first vodka, gin and whiskey in 2015. Molitor co-owns and operates the business daily, sourcing grains from two of the co-owners who work full-time as farmers. Molitor made New Basin his full-time career in 2017 when the total solar eclipse brought heaps of visitors to Madras. Their Madras Mule is a huge hit amongst whiskey lovers and New Basin's staff.
Oregon Spirit Distillers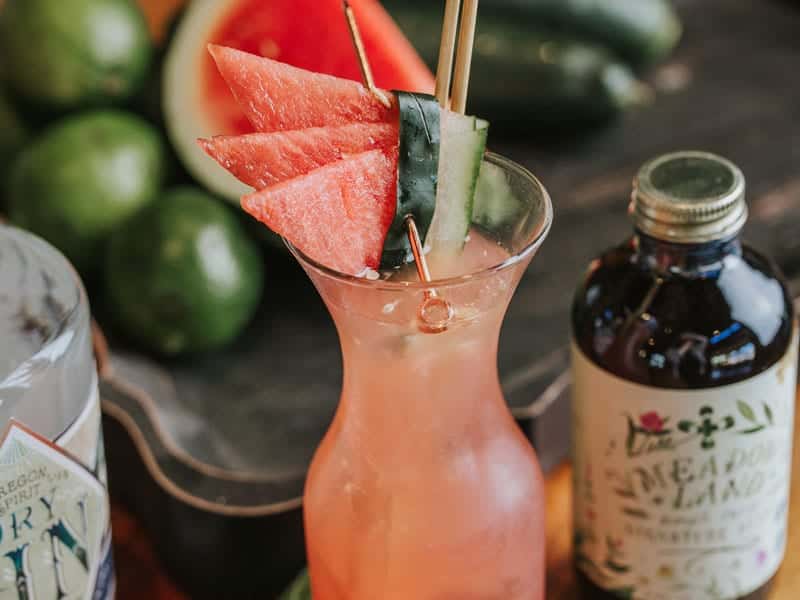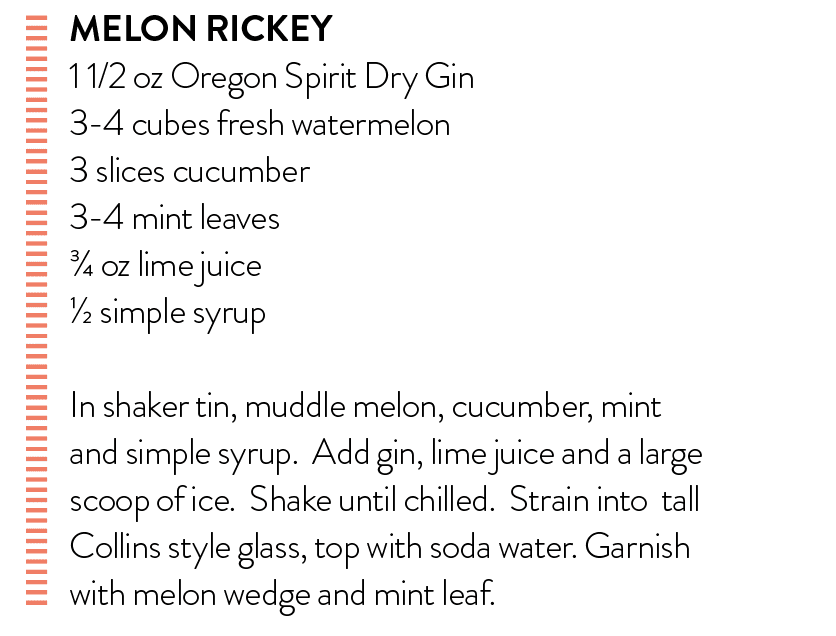 Brad and Kathy Irwin founded Oregon Spirit Distillers in 2009. The brand was launched to distill American whiskey but has since expanded to include the production of gin, vodka and absinthe. During these expansions, they've grown their team from two to over twenty full-time employees, distributing products nationwide. Their unassuming distillery just east of downtown Bend offers "full service" spirit tastings, which include distillery tours mini cocktails and an authentic absinthe experience—all of which can be enjoyed on their outdoor patio when the weather permits.