When 14-year-old Genesis Marlowe speaks about being a part of Ujima, the youth group in Central Oregon, her enthusiasm is palpable. Born in Bend, Genesis has often been the only Black student in her classes or on her sports teams, and that can feel isolating. "There's so much happy and positive energy whenever I go to Ujima after school," said Genesis, a freshman at Mountain View High School. "It's been a great program to meet other friends who have the same skin color as me, and we're learning about the civil rights movement, and there are also volunteers at Ujima who have helped me with my math and science classes."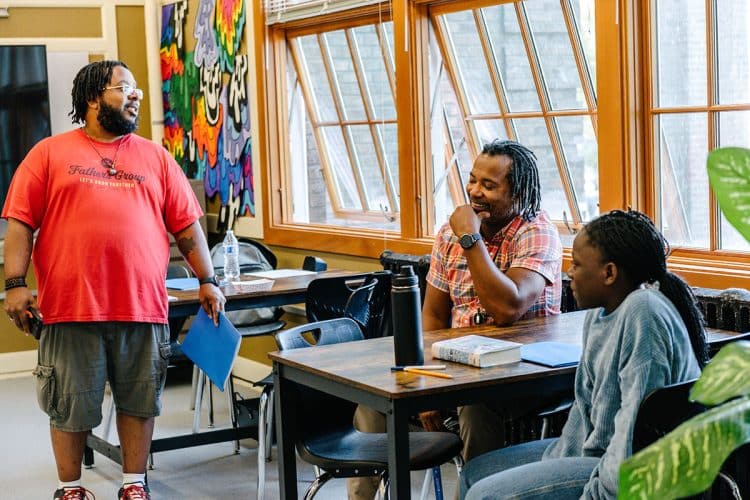 Ujima is a program of The Father's Group, a Black affinity group formed in 2017. Affinity groups link communities through a common purpose, and they play a key role in ensuring inclusive environments where members are all valued and empowered to succeed.  Executive Director of The Father's Group, Kenny Adams, said the group was formed after the father of a Black student sought community to help navigate the racial incidents his son was facing. Together, they wondered what they could do to address the issues and this is when talk about forming Ujima first began.
"At one point, I pulled out my kids from the public schools," said Adams, an IT professional, documentary filmmaker and father of four. "It's not easy being an African American here, there's only 0.6 percent of African Americans living in Central Oregon. That's less than one percent."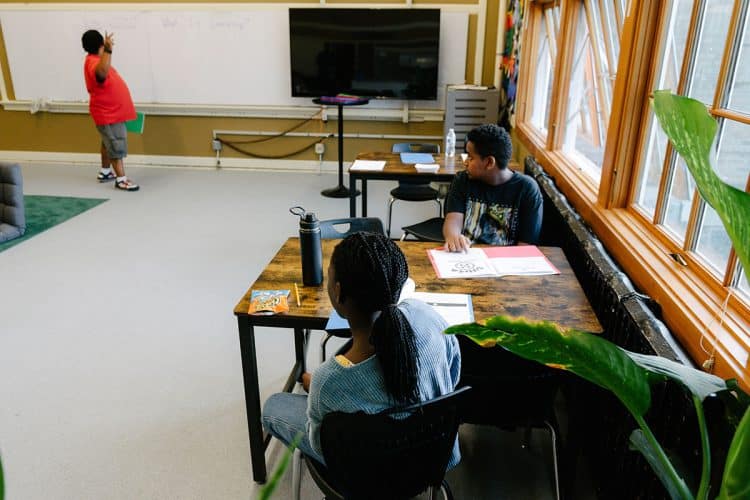 Ujima leader Marcus LeGrand, a father of two, said it's imperative African American students understand their culture, especially in white spaces.
"Ujima in Swahili means working collectively, that's what we are trying to do—working together to help our children—and we want our parents involved, too," said LeGrand. "They need to know about their own rich culture, their history and learn leadership skills. I want every single child who walks in here to feel welcome and safe, and know they matter."
LeGrand explained many of the students at Ujima have felt marginalized and/or bullied in their schools, and he feels Ujima can give their students agency and empower them with foundational learning to know they have options.
Ujima's multicultural identity-based group was formed to protect its students from racism and isolation in a predominantly white community. LeGrand uses the term "safe space," and feels Ujima's work is to provide a respite from always being marked as different. While Ujima does provide that safe space with a nod to academic and leadership skills development, there are also fun activities planned.
Highland Elementary school student Nick Adams has found Ujima a safe space that is engaging every week. "We got to go to [Native American volunteer] Dark Horse Warrior's Tumalo Ranch and learn archery and see all the horses there," said Nick, 10, who has enjoyed making new friends as part of Ujima since it began last year. "We've also got to do some woodworking, and took some Swahili language classes, and we also got to learn West African drumming."
Daniella Wilson, 13, is a student at Pilot Butte Middle School who just moved to Central Oregon from Jamaica last year, and with the help of Ujima she has navigated from her former warm island life, to the snowy cold weather in the area. "I feel happy at Ujima, there are more people with my skin color, and it's interesting to learn about the Black history here, where things weren't equal," said Wilson, who explained she's still getting used to life in Central Central.
The Father's Group Co-founder and President David Merritt said their affinity groups—which are all nonprofits—have already helped its several dozen students gain access to educational and cultural resources, and are also working to strengthen community advocacy.
"It blows my mind every day the good things that are coming down to help and support us," said Merritt, who explained they are able to award educational scholarships to some of their students because of that support. "My hope is that we continue to grow, and that the community embraces us. From what I've heard from the kids is that we are changing lives, and my hope is that we can continue to get bigger and grow."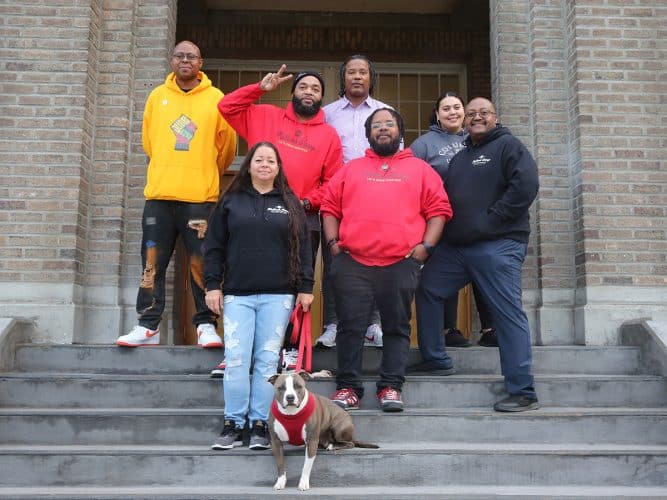 Kenny Adams said proof of The Father's Group growth was their festival at Drake Park this past June that drew more than 11,000 people to celebrate and learn about Juneteenth. "I want to encourage parents to send their kids to Ujima, it's a free after school program on Wednesdays and the school buses will get them to our place in the [Bend-La Pine School] District Office," explained Adams. "Really, there's nothing else like this in Central Oregon, where we get to emphasize an Afro-centric lens to learning together in a safe space, while building an open and welcome community.  We want to break down the barriers." See thefathersgroup.org. 
---