There's a beer festival for every season (and possibly every month) in Central Oregon. Winter is no exception, and I'm happy to see that the Central Oregon Winter Beer Fest will be back for a third year. Held on the second Saturday of December at GoodLife Biergarten, this fundraiser for the Central Oregon Brewer's Guild is a great way to support advocacy for our local breweries while enjoying samples of their best winter offerings.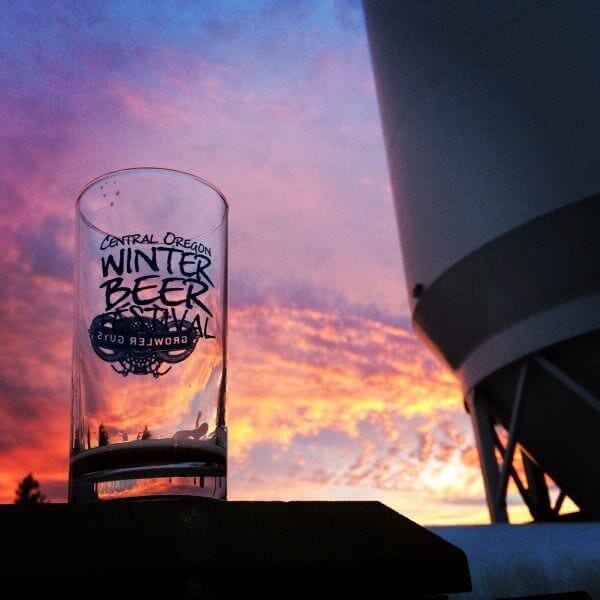 This 'fest operates pretty much the same as similar events – admission gets you a festival glass and some tickets that can be redeemed for samples of the beers on tap at the event. You can buy more tickets if needed. Many of the beers are on the heavy side, so I don't usually need more than what's included with admission.
Last year saw a nice variety of winter-themed ales, porters, stouts and Belgian beers. In addition, the action was moved into a warmed tent, which was a big improvement over being outside in the bitter cold during the inaugural event back in 2013. One drawback was the tent was fairly crowded and loud, but there was still plenty of room to move around and ample space outside around a fire pit. Food trucks will be on-site.
The Central Oregon Winter Beer Fest is on my "must do" list for December, as I enjoyed the last two years and the event is very well-run by the folks at GoodLife. While it was busy, I wouldn't say the festival was overly crowded. The atmosphere was friendly and warm, and it was a fun opportunity to meet up with friends during the "slump" between Thanksgiving and Christmas. If you've never been, I recommend checking it out.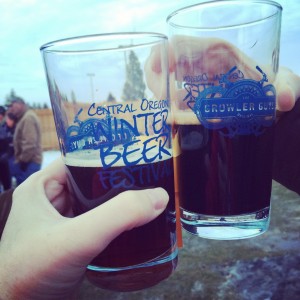 If You Go:

3rd Annual Central Oregon Winter Beer Festival
When: Saturday, December 12th, 2015 1 p.m.-9 p.m.
Where: GoodLife Biergarten (70 SW Century Drive, Bend, OR 97702)
Cost: $10 admission gets you a festival tasting glass + four drink tickets. Extra tickets are $1 each.
Why: There were 22 breweries from Central Oregon and beyond represented at the 2014 event. Also, it's a fundraiser for the Central Oregon Brewers Guild.