Music festival season kicks-off, grueling bike races abound and the Pride 5K makes its debut. There's plenty of ways to bring in Summer 2019 this weekend. Which will you choose?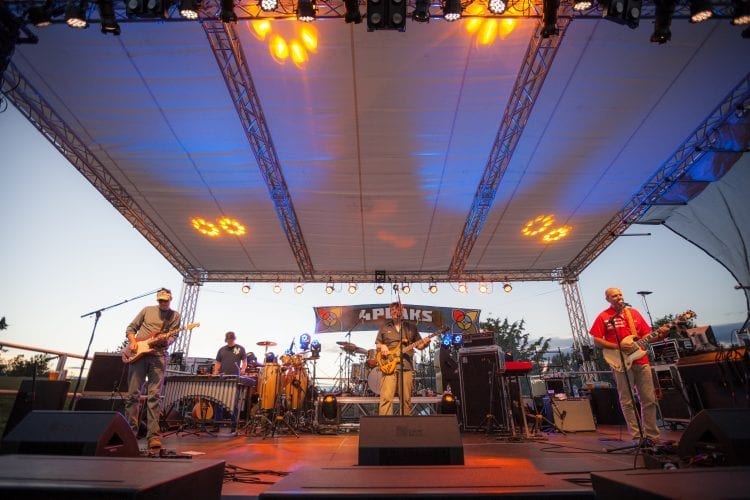 Photo courtesy of 4 Peaks Music Festival
Oregon Trail Gravel Grinder Taking
Place around Central Oregon | June 19-23 | Prices Vary
5 days, 4 nights, 400 miles. This is the last leg of the three-stop tour inspired by the spirit of human adventure. This off-road bike race offers a gut check for anyone who wants a brief taste of how things might have been back in the days of covered wagons. Big climbs, high mileage and an experience of the cascades via the scenic back roads of Central Oregon that few will ever share.
4 Peaks Music Festival
Bend | June 20-23 | Prices Vary
Bring in the summer at the 12th annual 4 Peaks Music Festival. Four days and three nights of music and art, featuring up and coming local artists and headlined by some of the countries top bands. Spread across multiple stages this year's festival features the likes of The Wood Brothers, Los Lobos, and Rising Appalachia among many others.
Central Oregon Pride
Bend | June 22 | $25
Join the first annual Pride 5K Run/Walk in Bend. The event celebrates inclusivity and expands on the Central Oregon Pride Festival. Events kick-off Saturday morning at Drake Park and includes a 5K festive course, followed by a Drag Dash (a short 100-200 meter 'dash' of fun), an awards ceremony, and wraps up with a raffle of awesome prizes donated by some great local sponsors!
Bend Paddleboard Challenge
Bend | June 22 | $20
Presented by Desert Orthopedics the Bend Paddleboard Challenge offers something for everyone with four racer categories that include Elite, Recreational, Corporate, and Junior—and two distances (1.5 and 4.5 miles). The first race kicks off at Riverbend Park at 10am and is open to racers of all skill levels.
Best of Both
Bend | June 22 | Prices Vary
Touted as the ultimate dual discipline bike race and claims to be the most unique and original bike race held on US Soil. The race kicks off at Wanoga snowpark and combines 62-miles of thrilling paved roads, and 23-miles of Bend's best single-track, into one astounding 85-mile race course.
Live Music
Bend | June 22-23 | Prices Vary
Sublime with Rome as part of the Clear Summer Nights concert series taking place at the Athletic Club of Bend. This is the second concert of the season and promises to be a great one. Rebelution with special guests Collie Buddz, Durand Jones & The Indications and DJ Mackle. A Sunday night concert at Les Schwab Amphitheater sounds like a great way to finish out the weekend.