We've got the beat.
Each summer, the Sisters Folk Festival is one of the most popular music events in the region—so popular that a Winter Series (which continues into spring) popped up to fill the demand through the colder months. All shows are held at the Sisters High Auditorium. You can buy a pass that gets you into all three shows for $55, or $40 for anyone under 18 years old.
March 23
Rose Cousins and Caitlin Canty
$15-20
What began as an effort to fill a void in downtown Bend's music scene—a lack of jazz shows and few places to listen to music at night—has grown over the last seven years into one of the music and cultural highlights in Bend. Catch the last performances of Jazz at the Oxford in March when acclaimed vocalist Sara Gazarek takes the stage.
March 17-18
Sara Gazarek with New West Guitar Group
$42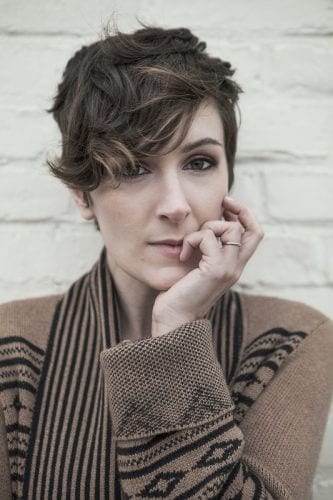 Held at the recently renovated Riverhouse hotel under the guidance of longtime sports and entertainment promoter Marshall Glickman, this series brings more jazz legends to town. In addition to world class music, you'll find a multi-course, prix fixe menu to enjoy while you take in the original American musical art form.
March 17-18 King Louie's Portland Blues Review
April 14-15 Ravi Coltrane Quartet
Almost every night at McMenamins, the Father Luke's room is filled with live music from local and regional bands. The space is great for grabbing a bite and a brew while you watch the show. But don't expected unobstructed views all night from your table perch, this room gets jumping and the vibe can get downright funky once the dancefloor starts shaking. Here are a few bands we're excited about seeing this season.
March 2 !Chiringa!
March 15 John Craigie
April 13 World's Finest
Since it opened about a year ago, this subterranean venue has proved itself to be the uber hot spot to find dance music and touring DJ's in Bend.
March 3 Beat Lab Radio presents Dr. Jeep
March 10 Staxx Brothers
What was once a church is now the home to some of the best and most intimate shows in Central Oregon. The Belfry hosts live music throughout the year. There's a full bar with beer, wine and cocktails as well.
March 9 Zepparella $20