Wildflower Mobile Boutique sells affordable—and adorable—fashion in a renovated retro delivery truck.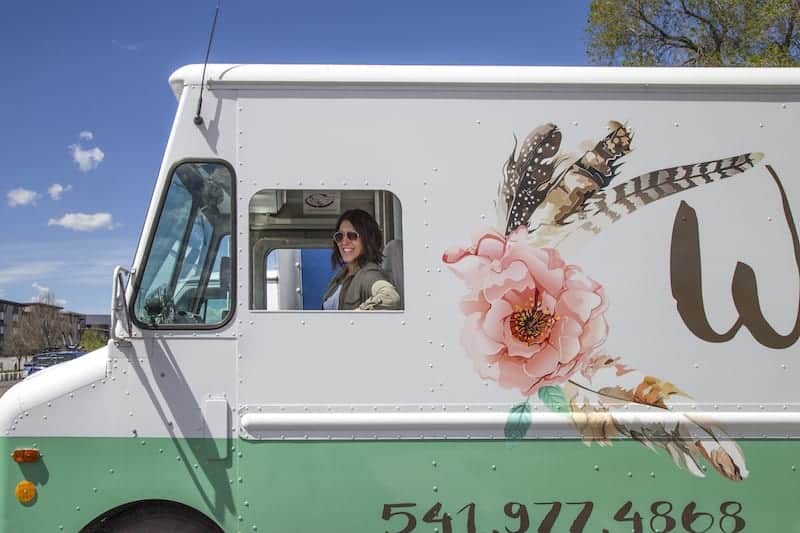 With rising rent prices and falling retail vacancy rates, more new businesses around Bend are sprouting wheels. One of those is Wildflower Mobile Boutique, which sells a curated mix of clothes and accessories.
Mariah Young, 34, opened the truck two years ago this fall. Originally from La Grande in Northeast Oregon, Young had been working as a dental assistant in Bend.
"I always wanted my own business or my own store, but I knew that would be a huge commitment," she said. "I had the seen the mobile retail businesses that were taking off, and I thought I should do a clothing store out of one."
Young found a former Frito-Lay delivery truck that was being used by a plumber as a shop vehicle. With the help of her husband and a couple friends, the truck was renovated and open for business in just four months as a mobile boutique. The result was a light and bright space, with a few racks for a curated collection of clothes and jewelry and a small dressing room. "It honestly all came to fruition in a really incredible way," she said.
The truck is parked at Spoken Moto every Thursday, and Young spends the rest of the time bringing the truck to private events, where people can have a personal shopping experience, usually from their homes. Without the overhead costs of a brick and mortar store, Young turned a profit in less than a year.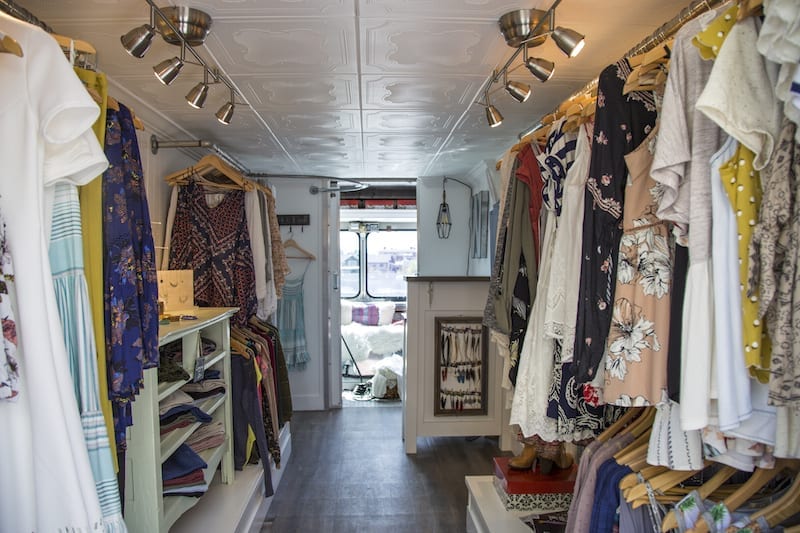 "It was something that hadn't been done here," said Young. "I also know Bend's a very progressive town and very supportive of local businesses, so that was something I felt like I had going for me. This town is great that way."